Gaming Laptops are one of the few categories of traditional PCs that are growing, and in this niche market we are seeing some interesting experimentation in what these laptops look like.
Are they all-out behemoths meant as desktop replacements? Are they stealth machines that look like normal ultrabooks, but can connect to an external GPU when required? Are they trying for a goldilocks in the middle? That last category is the hardest to do, and it's what the ASUS ROG Strix SCAR II that I have to review sets out as its challenge. I reviewed the SCAR II with an NVIDIA GTX 1070, though there is a slightly newer version with the RTX GPUs, giving you ray-tracing, deep learning super-sampling and other Turing architecture goodies, but that version of the laptop wasn't available at the time of review.
My review laptop was outfitted with an Intel Core i7-8750H 6 Core/12 Thread CPU with 32GB of RAM and the aforementioned NVIDIA GTX 1070 all running on Windows 10 Pro, which I updated to the latest Windows 10 October (1809) update. All testing was done on NVIDIA drivers 417.71.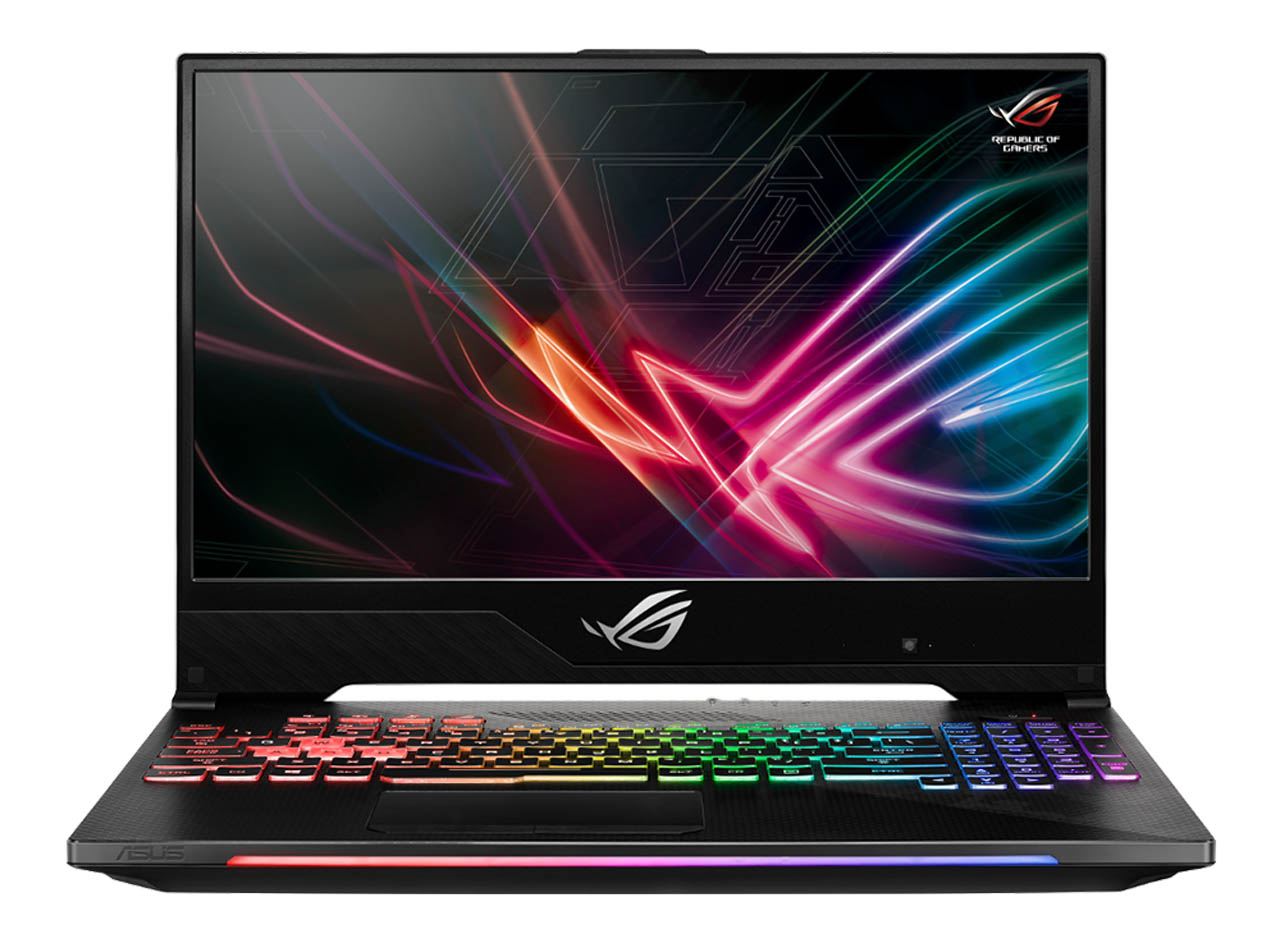 The SCAR II features a bright, rich 1080p 144Hz screen surrounded by thin bezels, but unfortunately there is no Freesync, adaptive sync nor G-Sync, so while the higher hertz displays are always welcome this is an omission that will drag it down in comparison to other displays. Nevertheless, even just in normal productivity tasks a high refresh monitor makes for a better experience overall, and makes it hard to go back to "just" a 60 hertz display.
Flanking the left and right side of the SCAR II are a good range of ports, including three USB-A, one USB-C (not thunderbolt unfortunately) a standard HDMI, mini Displayport and Ethernet port. Unfortunately there are no ports on the back of the device, which is taken up almost entirely with exhausts. While there may still be a need for a port hub or dongle for specialist ports, this laptop should have you covered no matter what you wanted to connect to it.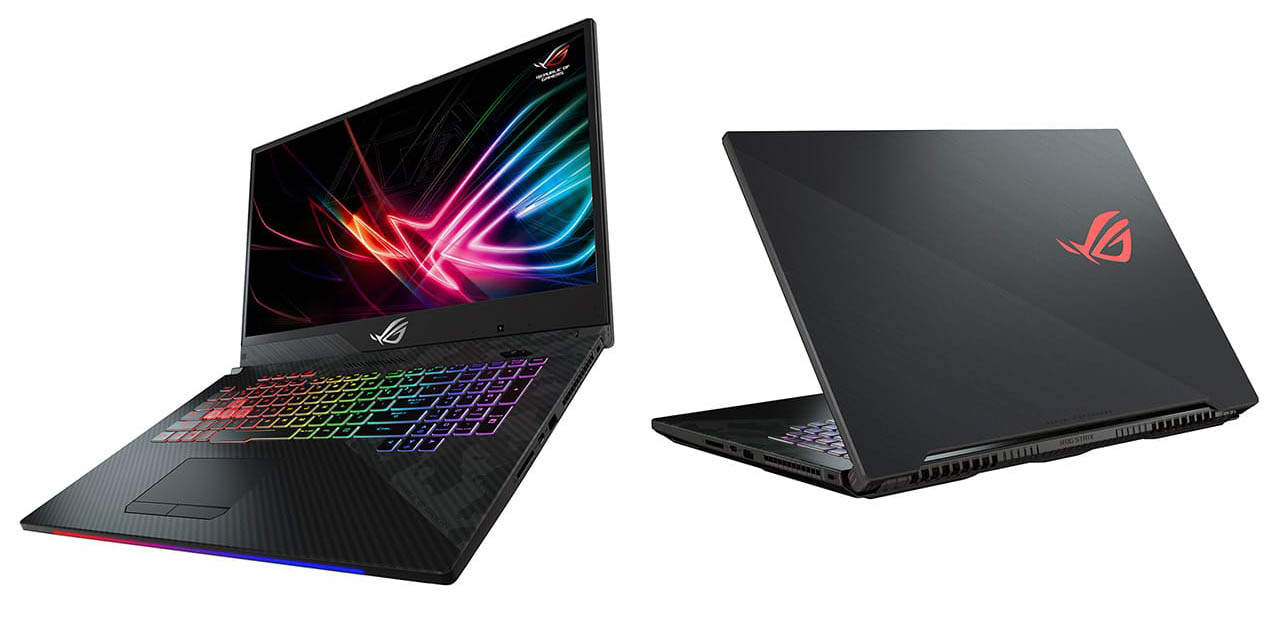 But will you want to connect an external keyboard? The keyboard is an essential part of any laptop, and for a gaming laptop it has to be comfortable for long periods of use while being fast, responsive, and have great feedback. At the same time, it has to also be a great keyboard for everyday typing, web surfing and other uses, and in this regard the keyboard on the SCAR II was generally good if a little mushy, but I wasn't a huge fan of the half-width number pad and arrow keys. I do appreciate ROG trying to cram as much functionality in as possible though the overall ergonomics do suffer slightly as a result.
The SCAR II was a strong performer across a range of titles, thanks to its powerful CPU, which hit around 3.9GHz under load, and its GTX 1070 married to a 1080p display. Compared to our review of the Alienware 17 R5, the games I benchmarked has been updated slightly to focus on slightly more recent releases.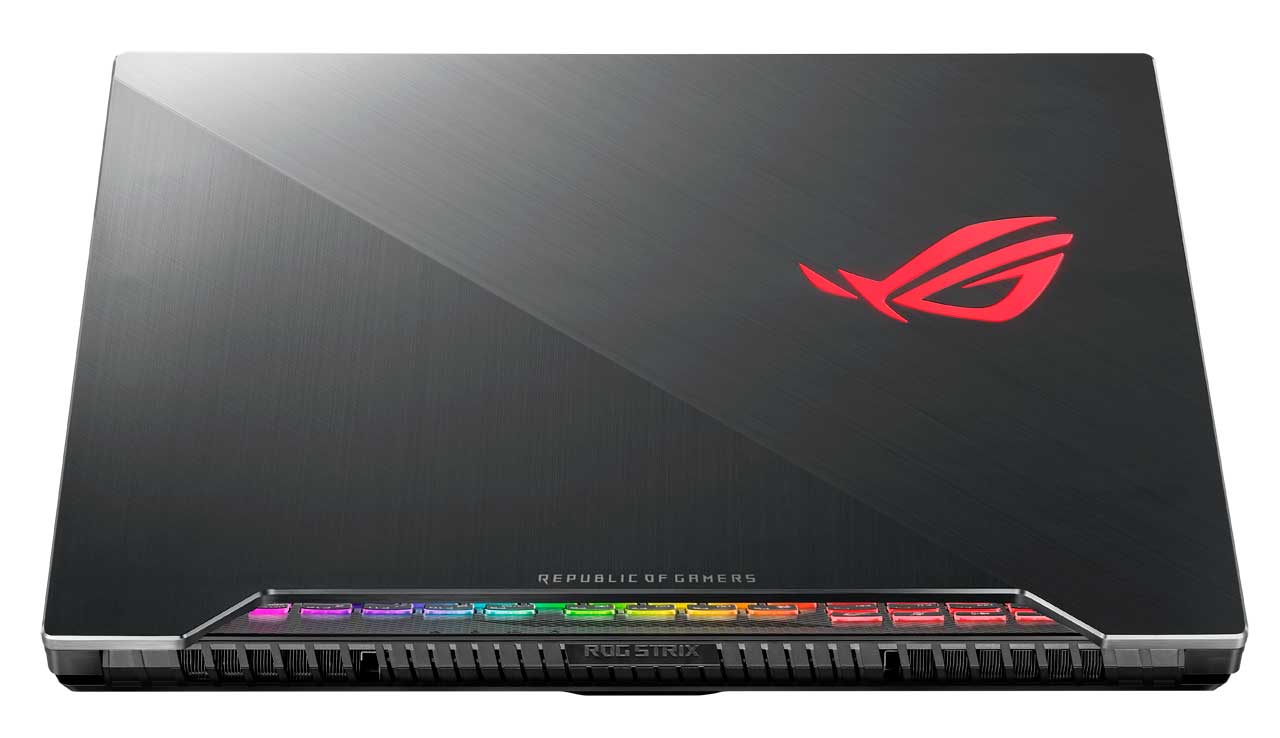 As you'd expect, the SCAR II had no trouble hitting 1080p and 60 frames per second in pretty much every game or benchmark that you can throw at it. And thanks to the 144Hz screen, you're able to make good use of any available headroom above those numbers by allowing the laptop to throw everything it's got at putting as many frames on screen as it can. While 144FPS is still a tall order even at 1080p in many titles, feeling the benefit of huge frame rates in first person shooters such as Counter Strike: Go or Fortnite, and in racing games such as Forza Horizon 4 makes for a more fluid gaming experience, with better response time and lower input lag. I also saw strong performance in Call of Duty: Black Ops 4 multiplayer and Insurgency: Sandstorm at 1080p on High settings.
In 3D action titles like Shadow of the Tomb Raider the SCAR II also performed above the magical 60FPS mark (though without adaptive sync on the display it may be better to target 72FPS – half the monitor's native refresh rate – rather than 60) and Assassin's Creed Odyssey manages 66FPS on Ultra.
Overall, performance is strong across a range of titles, and while the NVIDIA GTX 1070 is a slightly older GPU, it still manages to perform decently in modern AAA games at the display's 1080p display.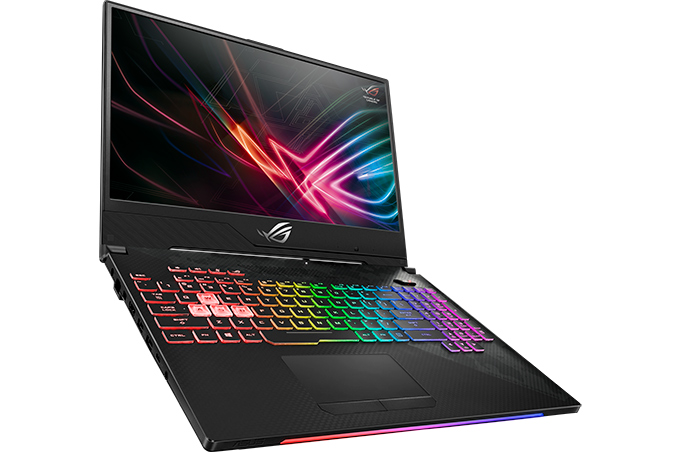 One of the key characteristics of gaming laptops is to put as much as in as small a form factor as possible, all while attempting to minimise thermal throttling and noise. The SCAR II attempts to have its cake and eat it too, with a light, relatively small case that was easy to carry around and slip into a backpack. And while the intake and exhaust vents are larger than on a normal laptop, it's not so obvious that it would look out of place in a coffee shop or in a lecture hall.
For the most part thermals and noise were kept to a minimum during normal use, where it was almost inaudible. Certainly, once you opened up a demanding title running at over 100FPS the fans would kick in and the whole device heated up significantly, but that's only to be expected, even on a large gaming desktop. I didn't notice any particularly bad thermal throttling, though the noise coming out of the SCAR II attested to the load that it was under.
The SCAR II is a good all rounder that provides solid performance in a form factor and weight that belies what it is capable of. And if the same thermals, noise and CPU is available with the new models features the NVIDIA RTX 2070 and 2080 mobile GPUs, then the main shortcoming of this laptop in terms of its power profile will be balanced out. While some areas could be improved, such as the touch-too-gamery camo pattern on the keyboard and trackpad area, and a lack of an adaptive sync option to match the 144hz display, the SCAR II can be recommended for a gaming laptop that successfully balances, size, power and portability.
[rns_reactions]
ROG SCAR II Laptop Review
Device Details
Released: September 2018
Device Name: ASUS ROG Strix Scar II
CPU: i7
GPU: NVIDIA GTX 1070
Memory: 32GB
Internal Storage: 1TB
Price: Starting Around $2,299.00 AUD</p