As each year rolls around Samsung release a new slew of top tier, mid and low range smart phones.
Sitting in the middle of the tech road is the A Series.
I reviewed two of this year's offerings, the Galaxy A13 and the Galaxy A73 5G.
While they both compete in this years A Series space, they couldn't be any further apart in the specs – specs that at the higher end (A73) teeter close to being a top shelf handset.
Within the Galaxy A Series at the time of writing there's A22 5G, A32 5G, A52s 5G, A73 5G, A53 5G, A33 5G, A12, A02s, A72, A03s, A13, A23 and A03.
Quite a few 'A's huh.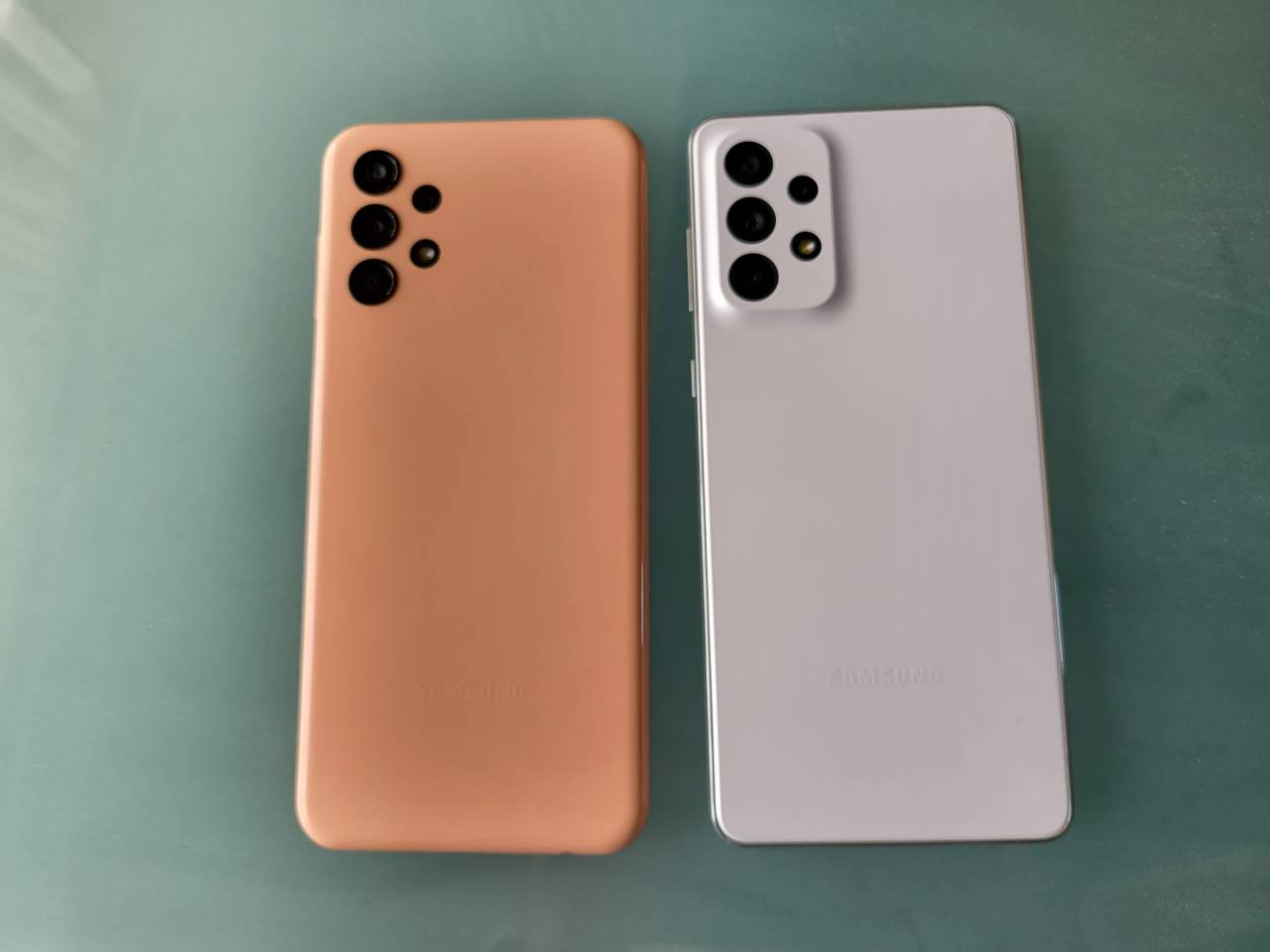 Walk in to your local telco and ask about a Samsung mid range and likely they will show you the range, confusing you even more than when you first went in there.
All have a varied range of camera specs, storage and memory options, colours and battery life.
While I'm not going to do a run down of every Samsung Galaxy A Series phone, I will compare the lower spec with the highest.
The Samsung Galaxy A13 is at the lowest end and a cheaper price point.
Having an LCD screen coming in at 6.6 inches and a thicker bordering with minimal RAM (memory) at 4GB, Samsung did include some decent goodness to make the A13 worthwhile for those that don't need the fancy bits and not in the market for that higher price range.
The A13's camera's are not be sniffed at with an array of four lenses; 50MP (wide), 5MP (ultra-wide), 2MP (depth) and a 2MP (macro).
The front 'selfie' cam is a modest but low 8MP. The A13 is capable of producing some quality video though at 1080p.
It also has storage expansion option by way of adding a microSD card. Shoot a few FHD vids and likely your 128GB internal storage will get chomped up real quick.
The quality of images that the camera produces is real good, detailed and vibrant – but the A13 does terribly in low light.
Samsung also added reliability to the A13 by way of a mega 5,000mAh battery and 15 watt Quick Charge feature. Given that the A13 is incapable of doing anything too complex a battery of this size would see you right for a couple of days before needing a charge up.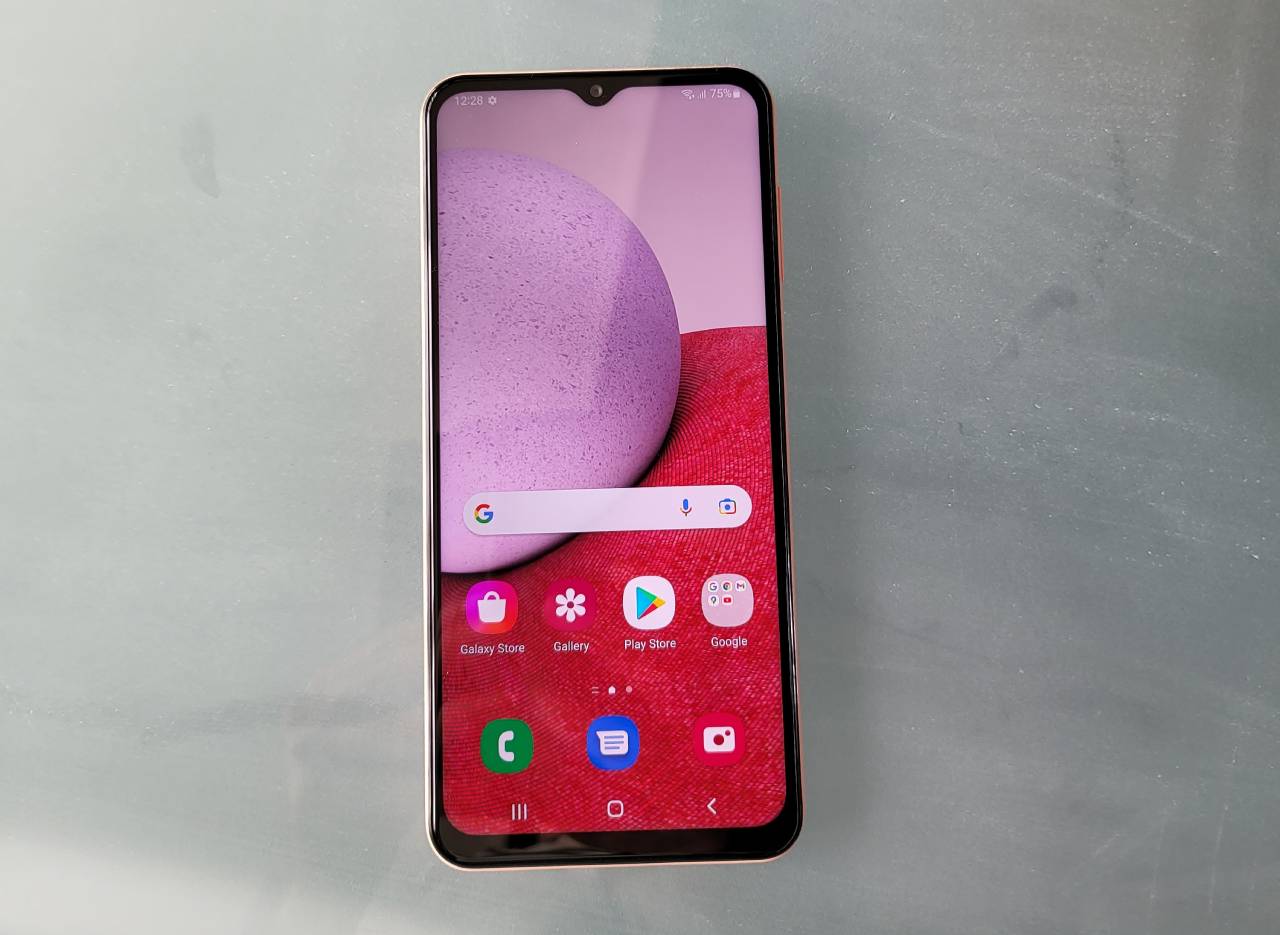 The Galaxy A13 is an entry level smart phone. You're not going to be able to do anything too heavy on it , the Exynos 850 Octa-Core processor won't handle too much and it is definitely not designed for mobile gaming.
For that you'd need to go to the high end of the A Series scale and check out a Galaxy A73 5G.
The bigger and beefier of the Galaxy A Series is the A73 5G with its super impressive array of four cameras at the rear, the main being a whopping 108MP. Followed up by 12MP (ultra-wide), 5MP (depth), 5MP (macro) and an equally impressive 32MP front 'selfie' camera.
The A73 5G has no problems in low light shooting or snaps.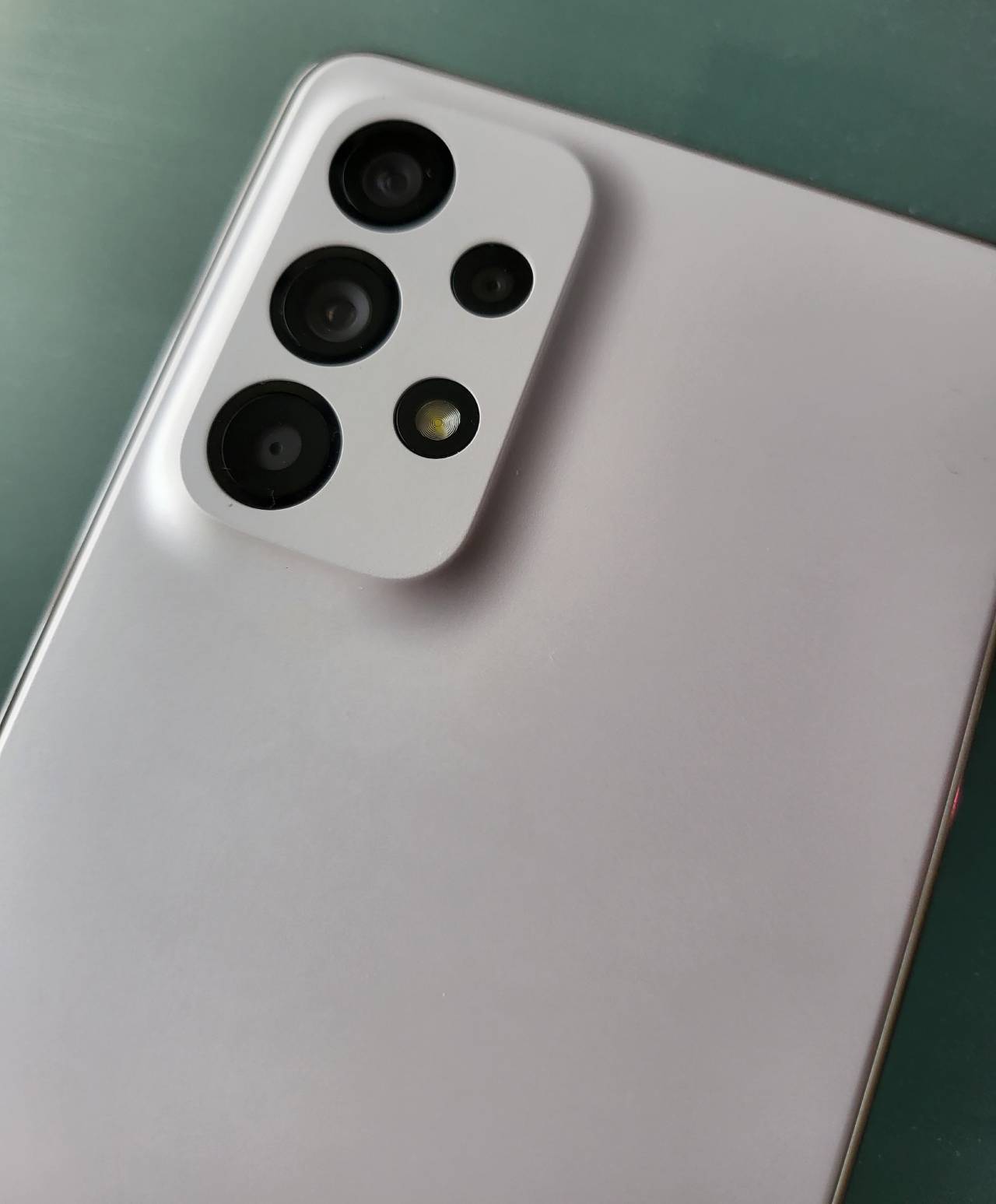 Under the hood you'll get just slightly better than the A13. The A73 5G has 6GB RAM (memory) and the same 128GB storage with the microSD expandability option.
The extra 2GB of RAM in the A73 5G gives the phone more of a kick allowing you to do more on it. Game, multi-task and content create as much as or near to what you would on a flagship device.
The A73 5G is able to keep up with its S Series cousins, playing console quality games thanks to its Snapdragon 778G 5G, which is also optimised for battery consumption.
But play a couple of hours of Call of Duty Mobile on the A73 5G and expect a big dent in your battery level.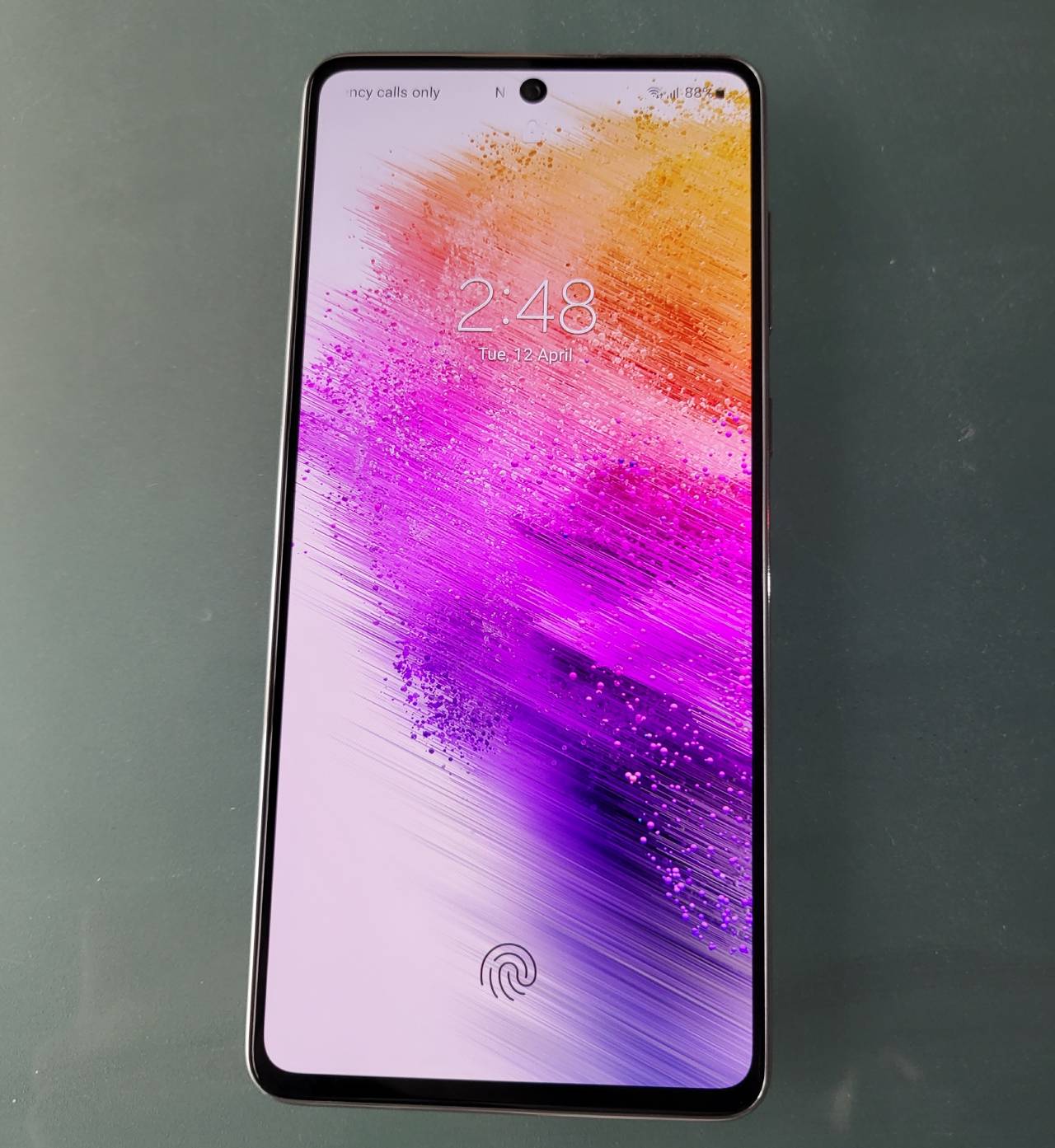 Samsung gave the A73 5G a Super AMOLED screen which comes in at 6.7 inches  including bezelling (screen frame edges).
And to power all of this there's the same battery capacity as the A13 – 5,000 mAh but with a 25 watt Fast Charge option.
Being a smart phone that you can push further, expect the large capacity battery to not last as long as does on the A13, but it will get you through a full day for sure, sometimes a day and a half for light to medium general use.
The A73 5G comes very close to snuggling up with Samsung's S Series, but way cheaper than those top shelfers.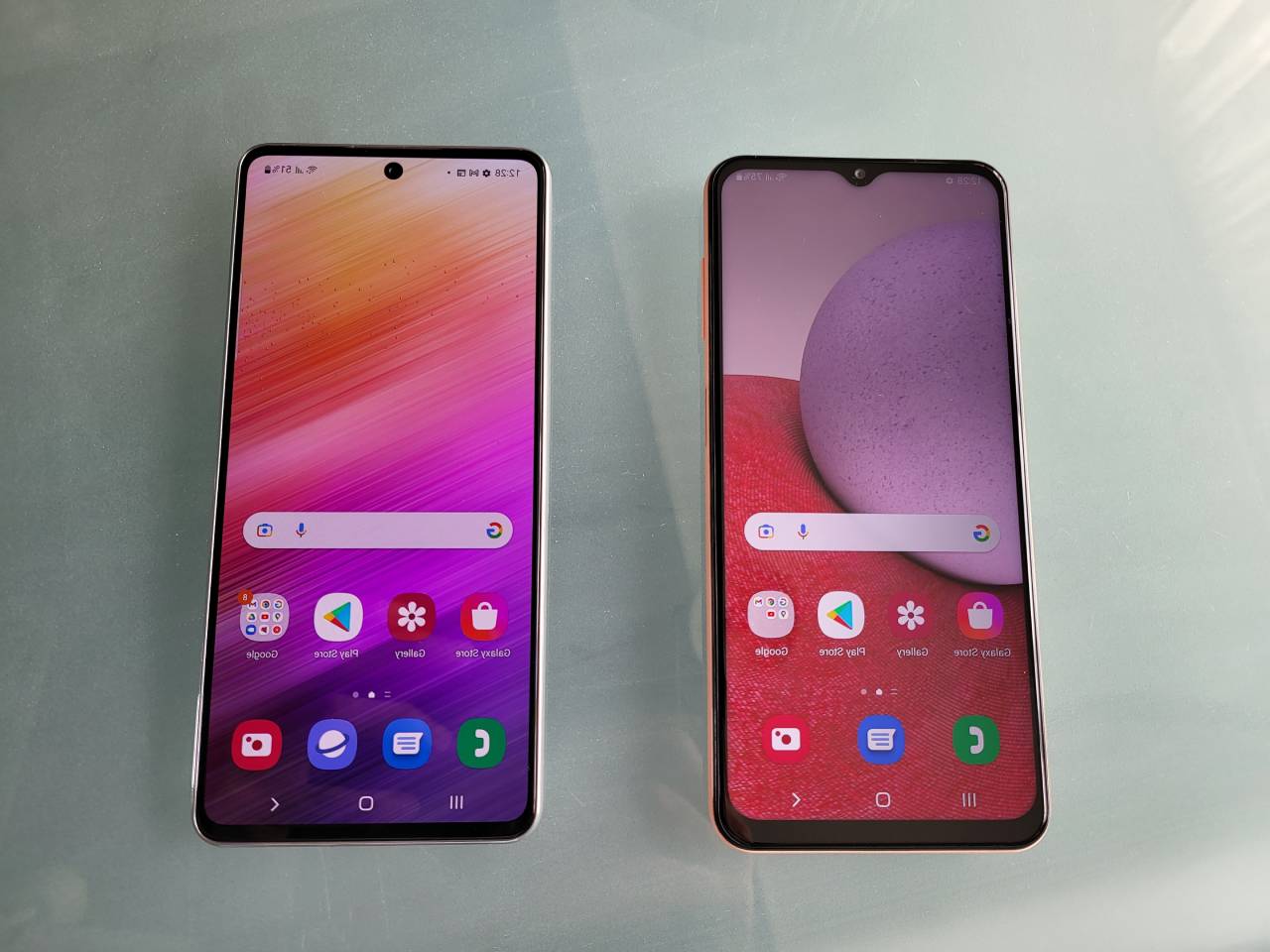 All Samsung smartphones run the latest version of Android (12) and when you compare the camera prowess of the A73 5G or even the A13 to, say, other non-Android smart phones it makes one wonder why the 'core' pricing of these other devices is what it is, making you pay more for less.
If you're thinking of jumping in to the Galaxy A Series, consider what you use your phone for, why you are thinking of upgrading and of course what you expect out that upgrade for the price tag.
Many factors will come in to play including budget and with this in mind Samsung's Galaxy A Series isn't likely to break the bank and has a smart device fitted for pretty much everyones use, tastes and colour preference.
So, likely there is a Samsung Galaxy A Series smart phone designed just for you.
Be a supporter of STG