From the beginning, Microsoft's Surface mission has been about empowering people to work and create in new ways.
It's led to the creation of the first tablet that could truly replace your laptop with Surface Pro and redefining the ultimate laptop with Surface Book. We believe there is a special alchemy when a device and software pair perfectly to create something new – a profound experience that can create an entirely new category. Today, we unveiled our next new category – an all new Surface device, designed for creators and professionals.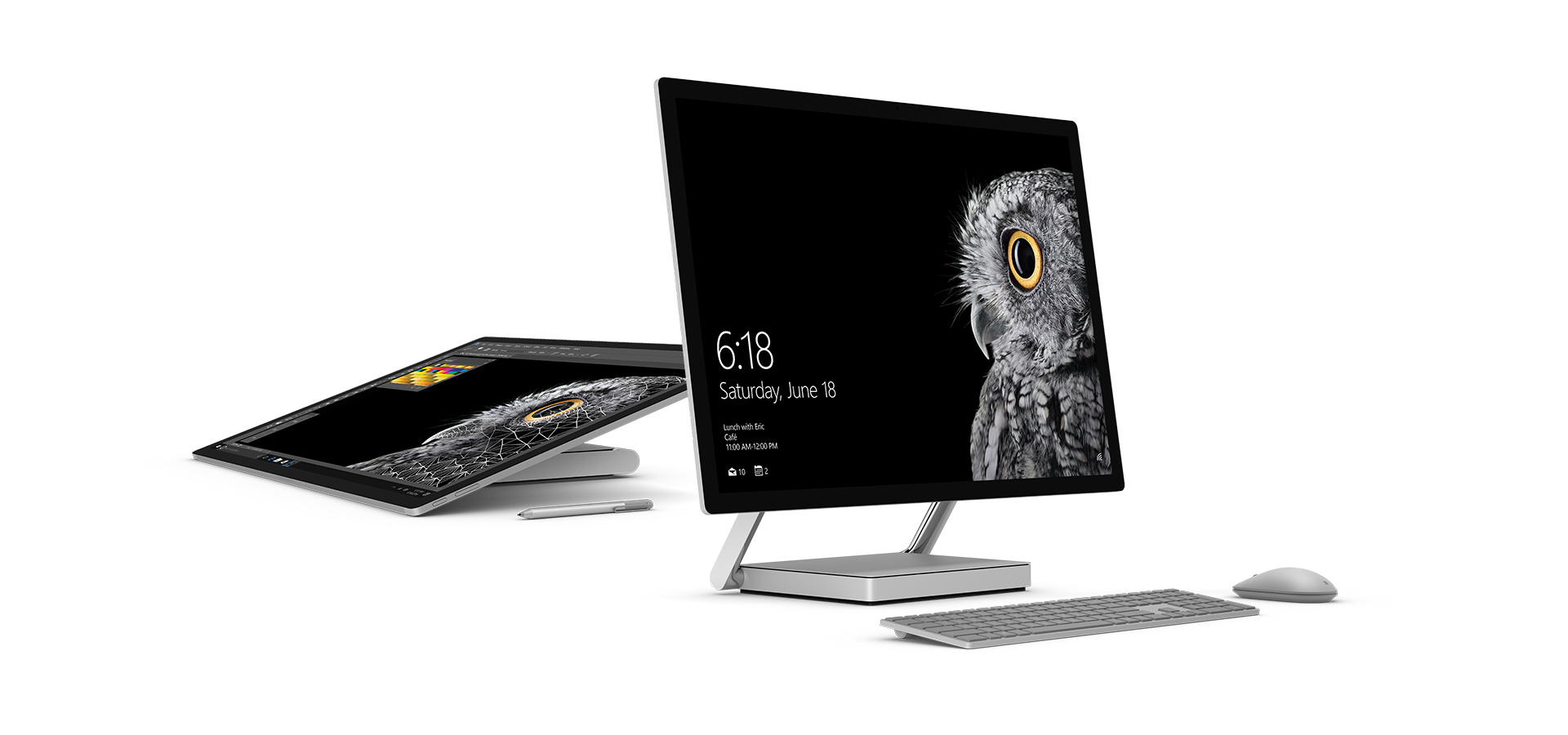 The first of the new devices released today is the Surface Studio which literally turns your desk into a creative studio. It is a new class of device that transforms from a desktop PC into a powerful digital canvas, unlocking a more natural and immersive way to create on the thinnest display ever built. With a 4.5k ultra HD screen, Surface Studio delivers 63% more pixels than a state-of-the-art 4K TV.  Surface Studio works beautifully with pen, touch, and the new Surface Dial.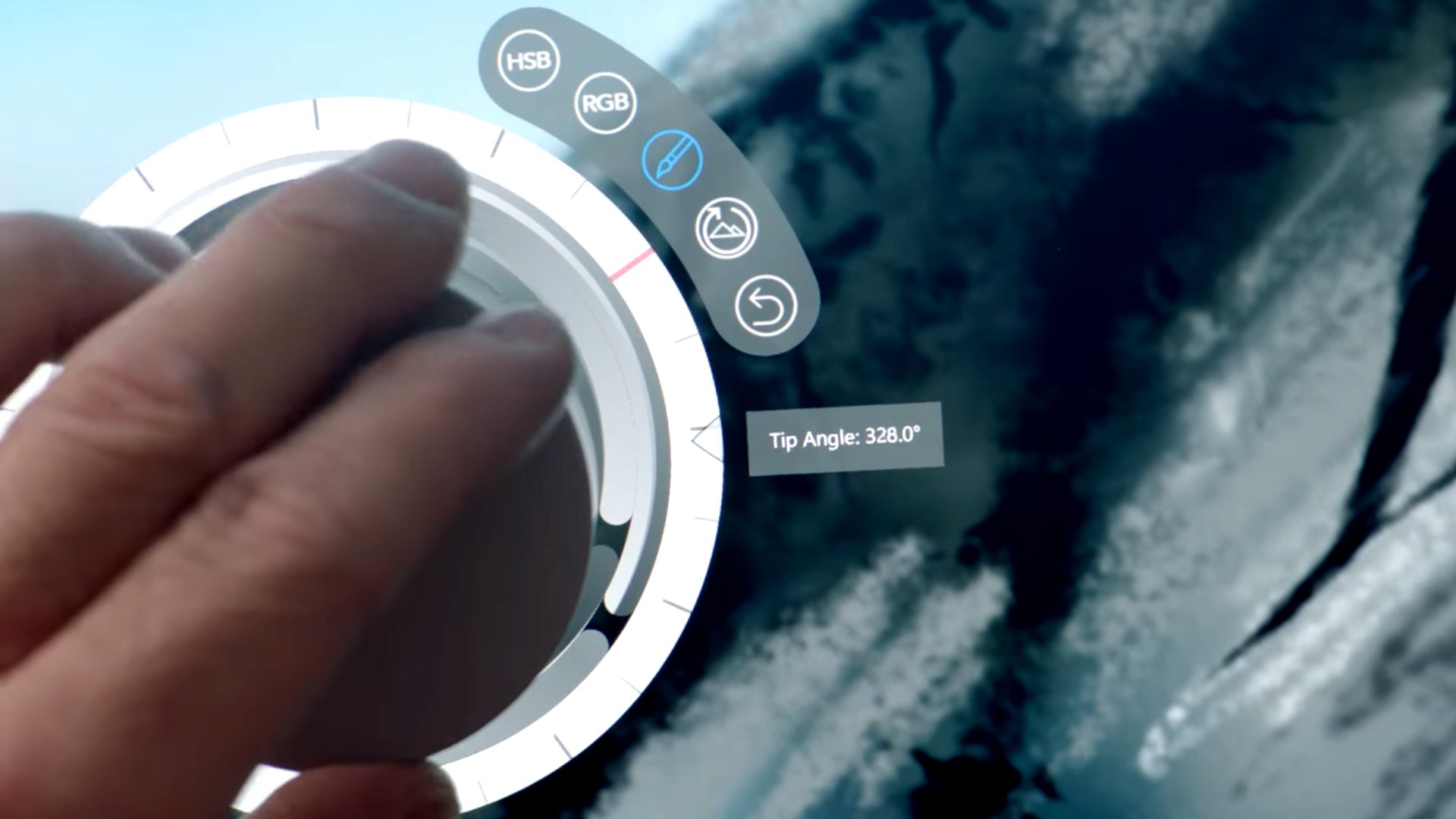 Surface Dial is a new input device designed for the creative process, enabling you to work with both of your hands. It integrates with Windows 10 to work with any Surface device for a faster and more intuitive way to scroll, zoom, and navigate. It also enables a set of unique experiences exclusive to Surface Studio, such as app-specific digital tools that allow you to quickly access shortcuts and move seamlessly through your workflow. The Surface Dial will work on Surface Pro 3 and upwards.
Additional to the above, the Surface Book is also getting a revamp – Surface Book with Performance Base, turns it into the most powerful Surface Book yet, packing up to 16 hours of battery life into the same sleek, versatile design people love. It has more than twice the GPU processing power than the original Surface Book due to the newer generation of Intel i7s. No other laptop combines this combination of  battery life, performance and pixels, in as lightweight a package.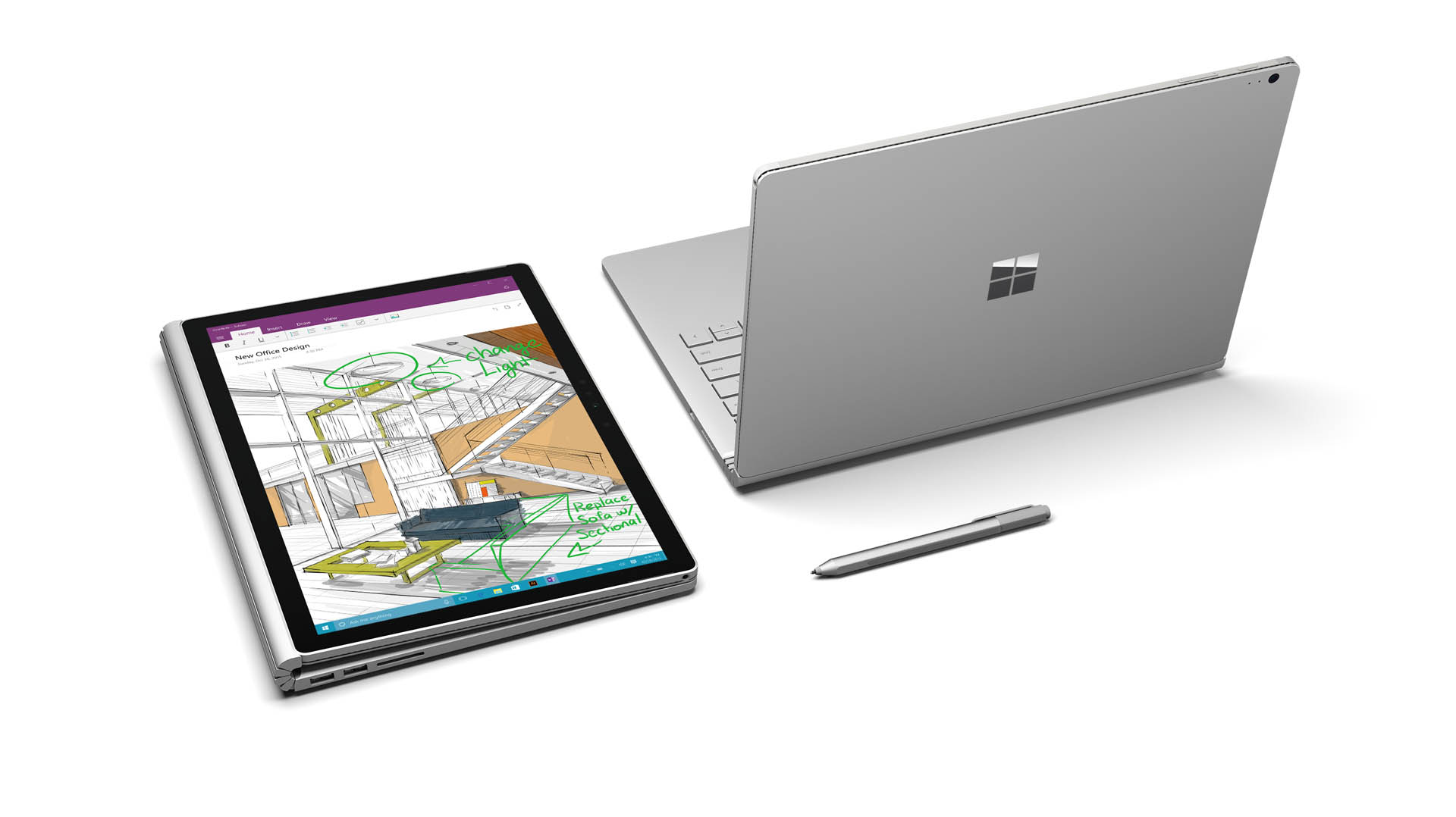 All devices are now available for pre-order from the Microsoft Store with the release date expected to be mid December 2016.