Optus has launched a new Home internet plan specifically designed for gamers to help level up their gaming set up.
The new Optus Internet Gamer plan aims to not only provide great WiFi coverage, but it will also address congestion issues for gamers in households where multiple devices are being used, by prioritising their gaming traffic within the home or premises.
Building on the introduction of Game Path which helps reduce latency, jitter and packet loss outside of the home by ensuring PC gamers are always on the most optimal path to the game server. Optus' latest foray into gaming now not only benefits PC gamers, but also console and casual gamers alike and helps with gaming on any device in the home including tablets and mobiles.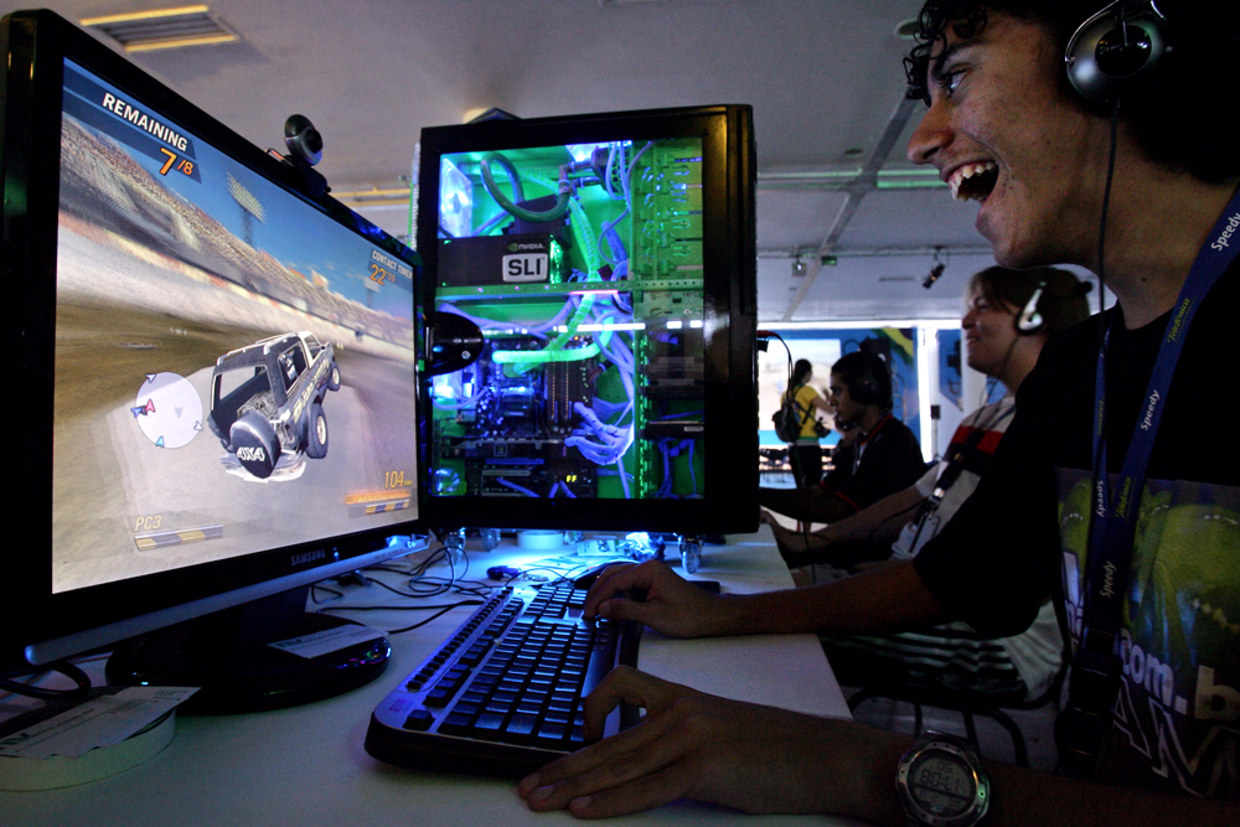 To bring this new offering to life, Optus has partnered with ASUS to bundle their DSL-AX5400 gaming modem as part of the Gamer plan which includes a number of key traffic prioritisation features built in to reduce in-home congestion and provide a much better gaming experience on the Optus Network.
Clive Dickens VP of TV & Content at Optus said "We are delighted to be working with a world leading partner in the gaming space with this exclusive device, ASUS to provide an exciting new option for our Optus nbn customers! This is a key milestone of our Living Network strategy and is the latest initiative to provide gamers with a world-class network experience."
"Our new Optus Internet Gamer nbn plan packs a punch with features to optimise the experience including unlimited data, a fast 100Mbps typical busy period download speed (7pm – 11pm) , a dedicated WiFi6 gaming router that prioritises gaming traffic and a 6-month trial of Game Path to reduce lag and jitter."
"With Optus now having the tools in place to gamers from experiencing congestion both inside and outside the home with the combination of the Optus Internet Gamer plan and Optus Game Path™, there's no better way to game than with Optus."
Account Management Director Dale O'Halloran & Senior Product Manager Steven Lin of ASUS OP Group said, "Here at ASUS we are delighted to have been selected to work with Optus on their upcoming gaming ISP plans."
"We believe Australia is the perfect market to have routers that cater specifically for gamers to get the best performance and match their desired gameplay experience. Together with Optus we've been able to help design a cutting edge VDSL router to deliver WiFi 6 and prioritise gameplay. Our teams worked tirelessly to bring together what we feel will be the BEST VDSL router from any ISP currently in market. We are very proud of what we are able to bring to households (especially gamers) looking for improved wireless capabilities."
Optus' Internet Gamer plan comes with unlimited data usage, fast nbn – 100/20 100Mbps typical busy period download speed (7-11pm), an ASUS WiFi6 Gaming Modem, 6-month trial of Optus Game Path, a dedicated static IP included and Optus Sport & OS Fitness.
Be a supporter of STG