Belkin bring the boom with their top of the range in the Soundform lineup, their Immerse Wireless Earbuds.
Known for their wide range of mobile accessories Belkin unleashed their bluetooth earbuds on to a hungry wireless audio market under cutting their competitors on the price tag but not compromising on the goods.
And the Immerse earbuds are a fine example of this.
These small but mighty buds are the top model of the Soundform range so as you can expect they have all of the fancy bits.
Using a hybrid technology the Soundform Immerse will adapt its ANC (Active Noise Cancelation) to your surroundings, it does this via the three microphones per bud, detecting environmental noise and adjusting accordingly to block it out, leaving you alone with your uninterrupted audio.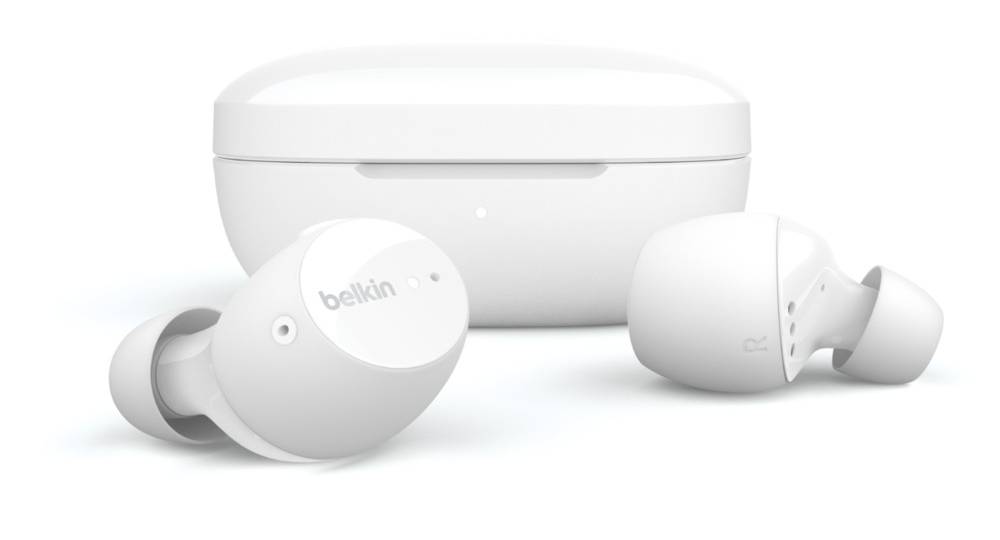 The mentioned three microphone array per bud also makes for excellent quality handsfree calling.
After testing both the handsfree and the ANC in differing environments I was suitably impressed. From a noisy cafe through to inner city streets the ANC managed to filter out around 98% of all background noise.
ANC can of course be toggled off, if you need to be aware of your surroundings at one single touch – even with this turned off the snug fit of the buds meant that any noise clutter was not obtrusive.
The Soundform Immerse earbuds have multi connection Bluetooth. What this means is that you can pair with a few devices and seamlessly switch from one to the other.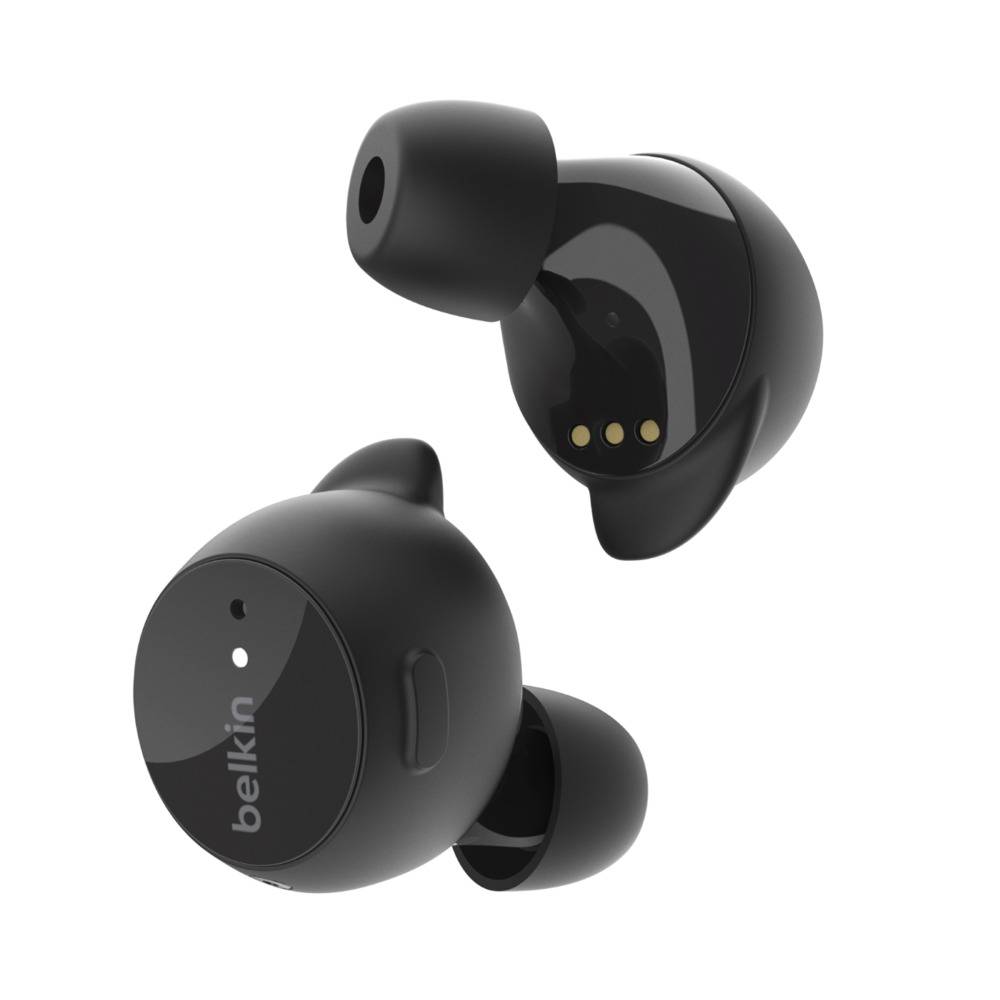 Connecting them up to a laptop, a smartphone and the Nintendo Switch meant that I could go from work to chill out time and play time without needing to disconnect and reconnect.
The Immerse buds are IPX5 rated. They're water resistant but not water proof. So if you're caught in the rain, you'll be fine. If you use them for a sweat fest workout you'll be good there too. But don't go for a dip with them.
Asides from the killer high-fidelity sound that these teeny buds produce via 12mm drivers, one of their best features is their lifespan.
From full to flat you'll get up to 7 hours on a single charge, according to Belkin.
I got more than this.
The Soundform Immerse managed to last almost an entire working week (5 days) before draining completely with an approximate use of around 2 to 3 hours per day. In all it was 10 hours I managed to gain full functionality with ANC on. This was consistent.
The charge case holds a total of 24 hours, so that's roughly four full charges, so you'll never be caught short and should be good using the case to charge for a couple of weeks. The Belkin Soundform Immerse earbuds are wireless chargeable.
If you're an Apple device user you can sync these bad boys up with 'Find My Device'.
There's also a Belkin Soundform app for Android and iOS (Apple), to get the most out of the soundscape range for the Immerse and of course utilising ANC effectively, I'd recommend installing.
Belkin have produced a set of must have wireless earbuds with their Soundform Immerse and with Father's Day just around the corner your Dad's ears would very much appreciate these, as would his forgetfulness when it comes to charging, as they literally just keep going and going and going.
Priced at just under or around $350 they are still cheaper than their other top shelf competitors and you truly do get a lot of sound for your dollars.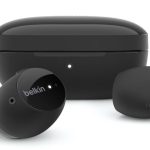 Belkin Soundform Immerse Wireless Earbuds Review