What has the world's fastest switches, is compact and ready to get in to serious gaming with you?
Steelseries' Apex Pro Mini wired gaming keyboard with customizable RGB lighting.
Annihilate your enemies as fast as your fingers can go, up to 11 times faster than a standard gaming keyboard to be exact, the signature Steelseries Omnipotent 2.0 switches will register your clicks almost before you make them with literally millisecond deadly accuracy.
Be stealthy or go in head first for the kill or loot, the Apex Pro Mini might be teeny when compared to other full size gaming keyboards but it sure packs a punch.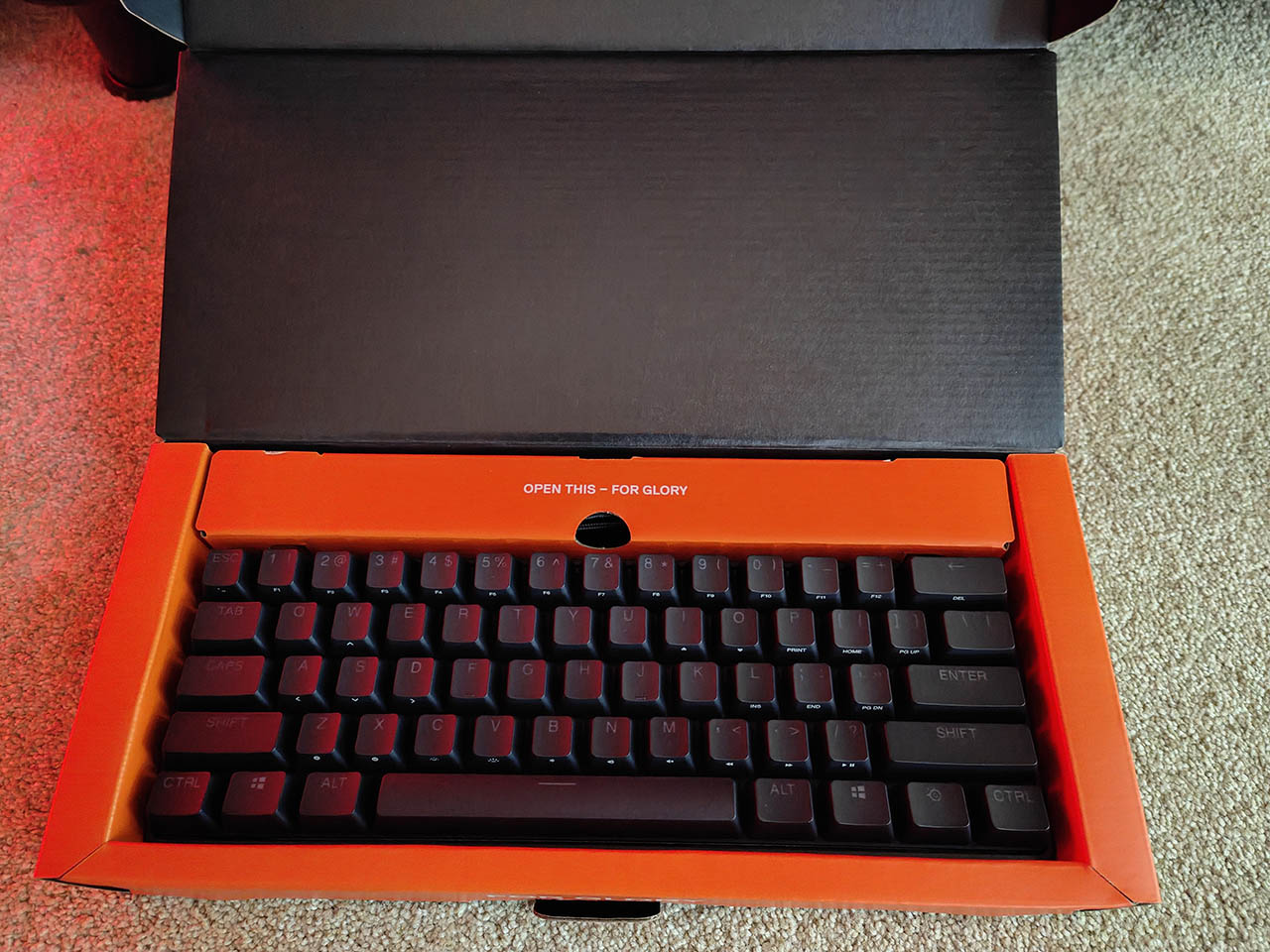 Keys are of course customisable, infact you can program two functions to one key. This is super handy if, like me, you're an RPG gamer and have levelled up and equipped yourself with the best you can get spells and weaponry.
This is done via tactile press of the programmed key. A light press down will enact your first custom, the harder press is your second.
Using this in Diablo worked extremely well, enabling me to use more melee or magic on the fly.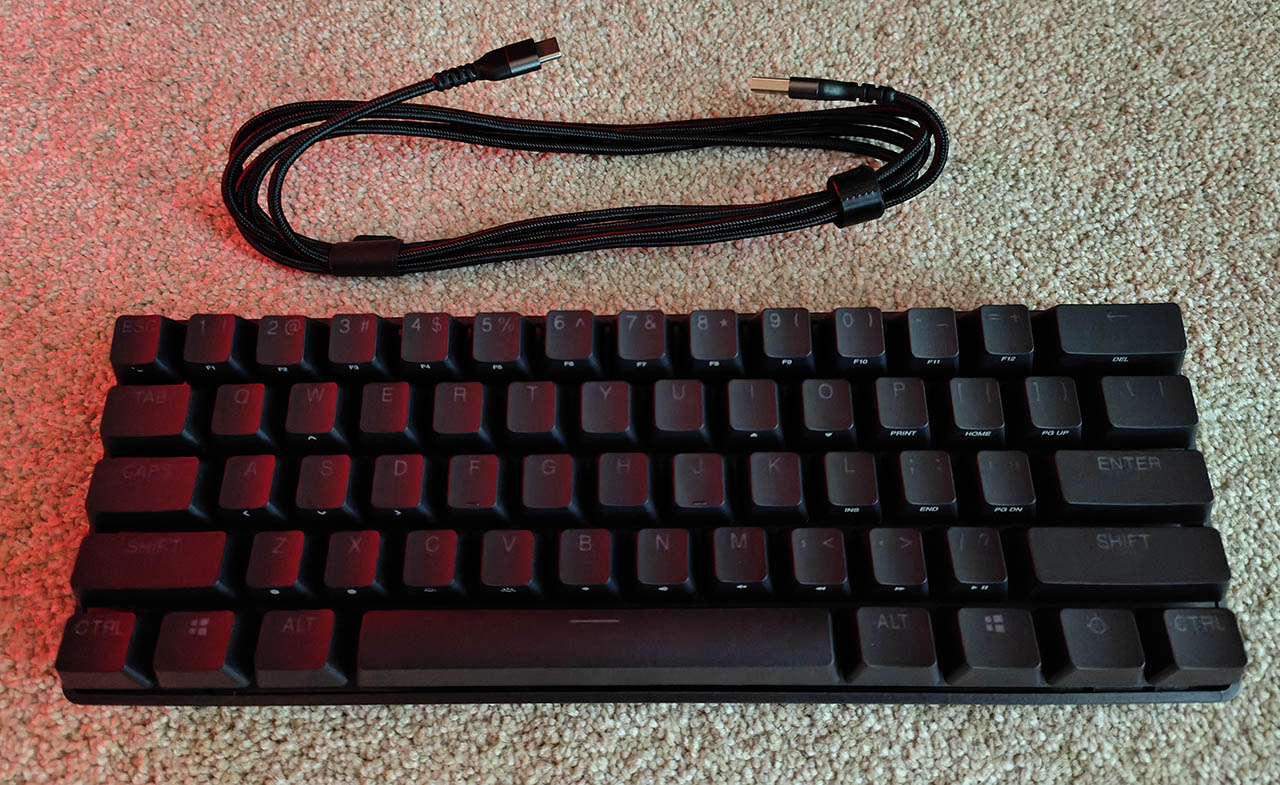 True, if you do get in to the game a little too vigorously you'll end up activating the second command more often than not as your press down on the key switch tends to be, er, a bit enthusiastic.
This happened to me. Alot.
To program your keys you'll need to use the Steelseries Engine free software. It's also within this app that you'll tailor your RGB lighting.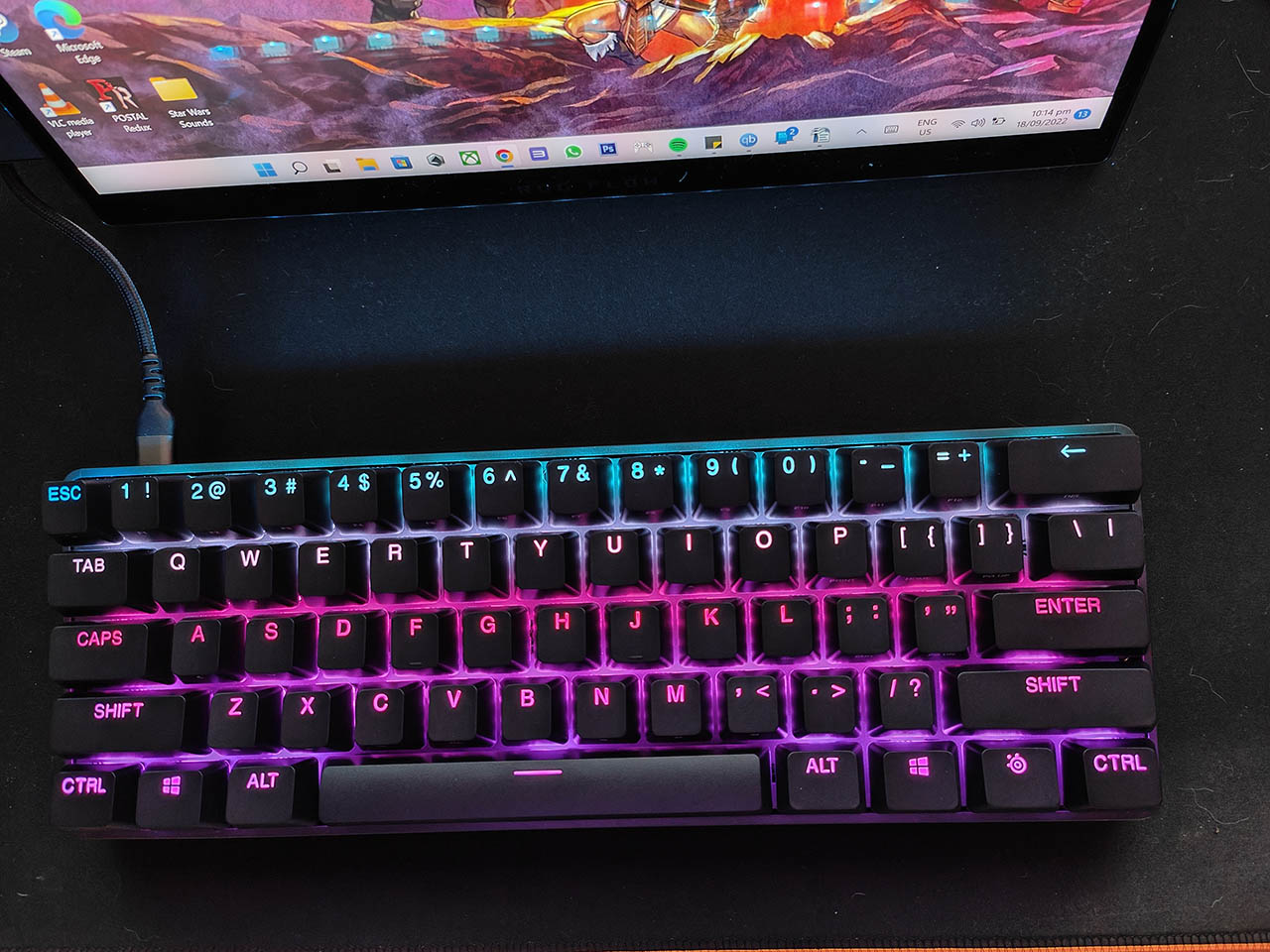 The keyboard itself can save up to 5 profiles.
Each key has a satisfying and not too obtrusive click to it, almost as though the Apex Pro Mini is giving you a well deserved assurance that you're a gaming legend.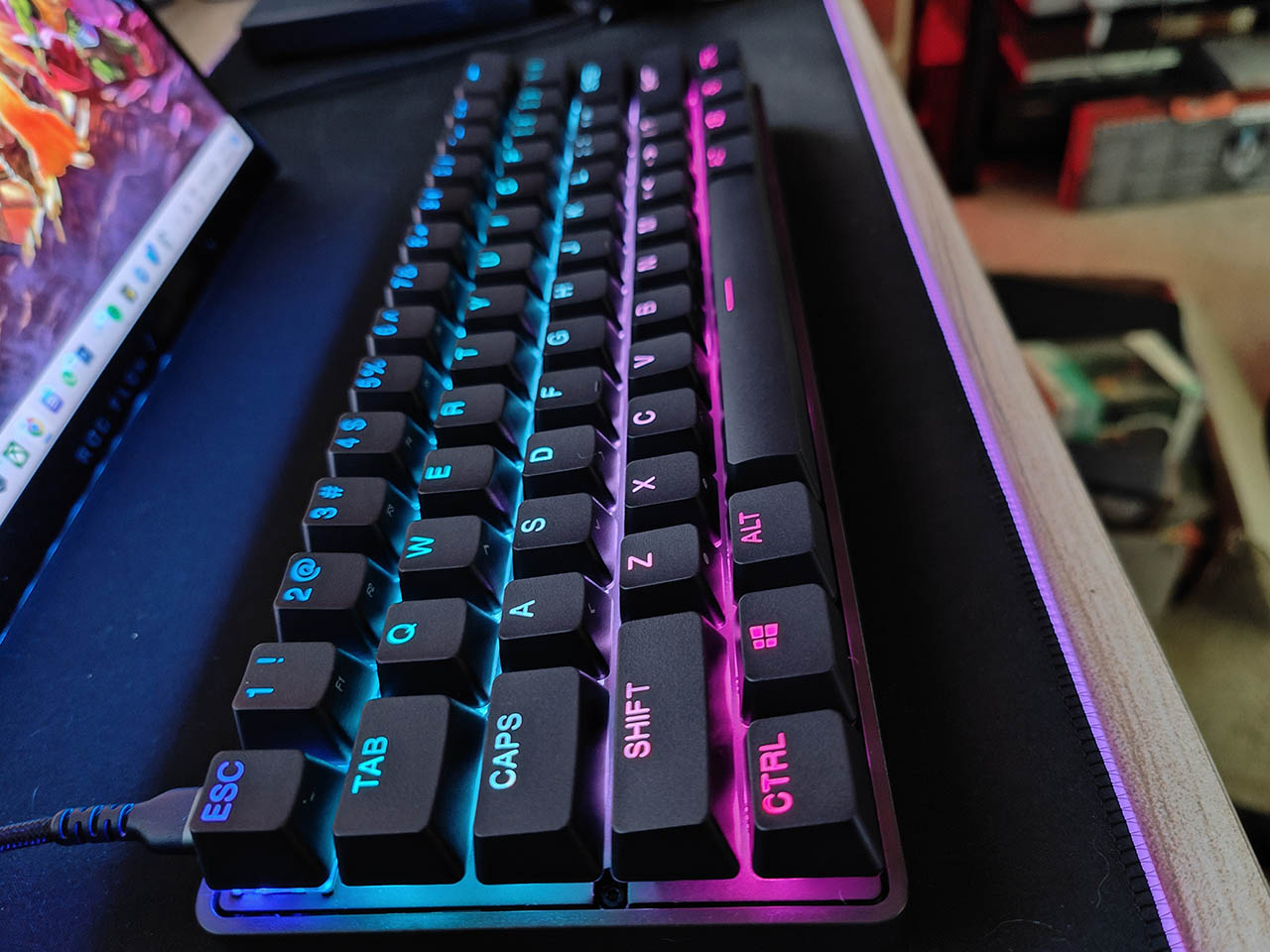 Being that it is smaller than your standard the Apex Pro Mini has not left anything out – including those extra keys that you may use in-game. To do this, Steelseries have side printed the secondary functionality to all keys. So, in a sense it's almost like having two keyboards in one.
If you're short on desk space, or someone that prefers to pack up your RIG, or gaming laptop and go over to a mates house – or even play competitively in eSports, the Apex Pro Mini with a 60% footprint of a regular sized gaming keyboard is the weapon for you.
The Steelseries Apex Pro Mini is the pickup, play, take anywhere gaming keyboard.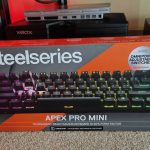 Steelseries Apex Pro Mini Wired Gaming Keyboard Review