You don't have a gaming den, room or dungeon if you don't set the right lighting.
You can have a killer RIG, all the best peripherals, superior audio but without the mood you're not going to be able to immerse yourself fully.
Philips have got you sorted with their PC monitor Hue Play Gradient Lightstrip.
A simple yet super effective solution you'll get all of the bits that you need in the box.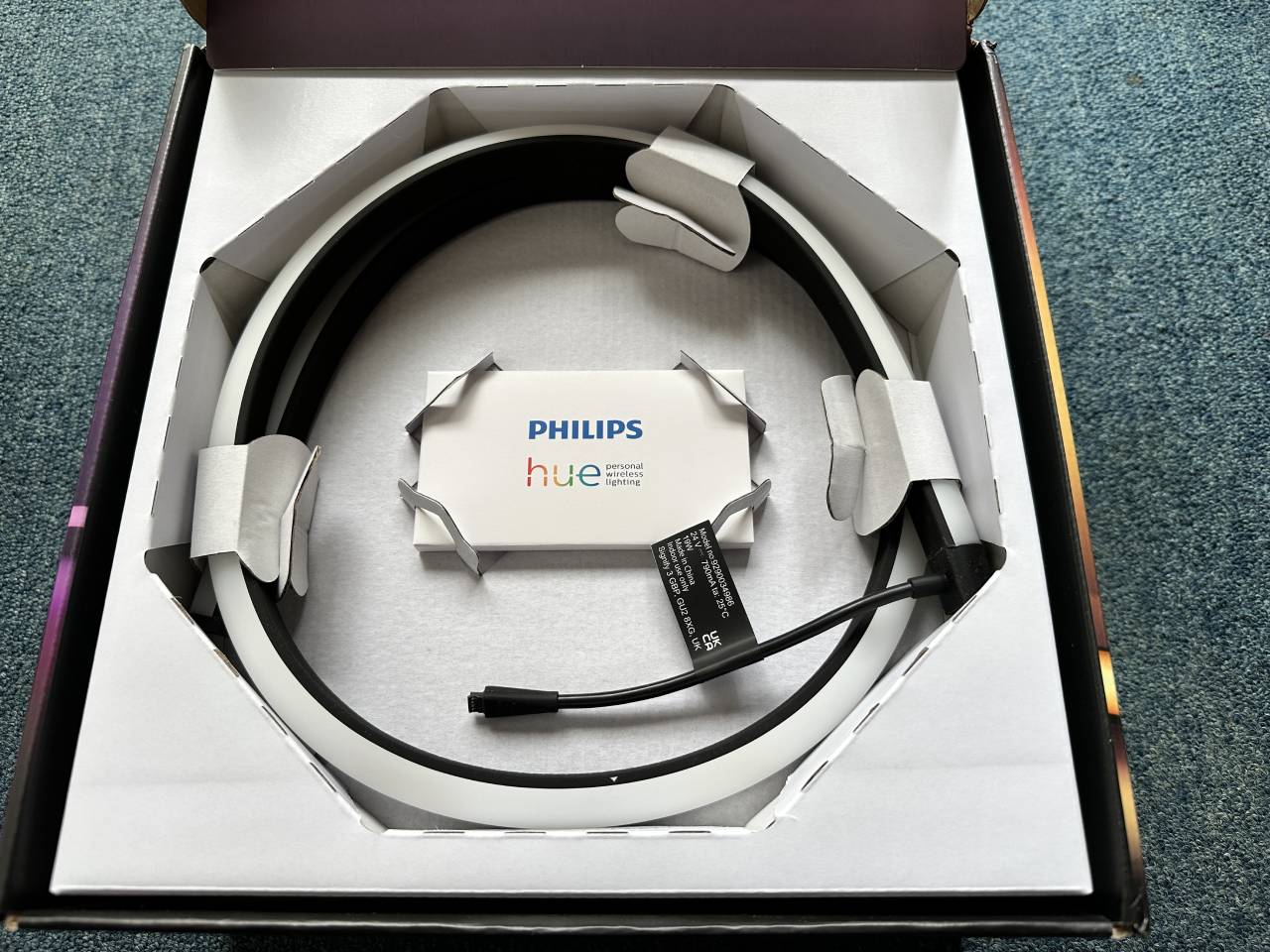 From the mounting brackets through to the bendy Lightstrip itself. There is a bit of DIY from the box, but this enables you to mount the Lightstrip to your liking on flat back or curved screens.
The easiest way to get this fixed to the back of your monitor is to stick the two corner brackets on first – then clip the Lightstrip in to the straight brackets and place.
Once you're happy with it being at centre top stick in place with the sticky backs on the brackets.
Plug it all in and download the Philips Hue app.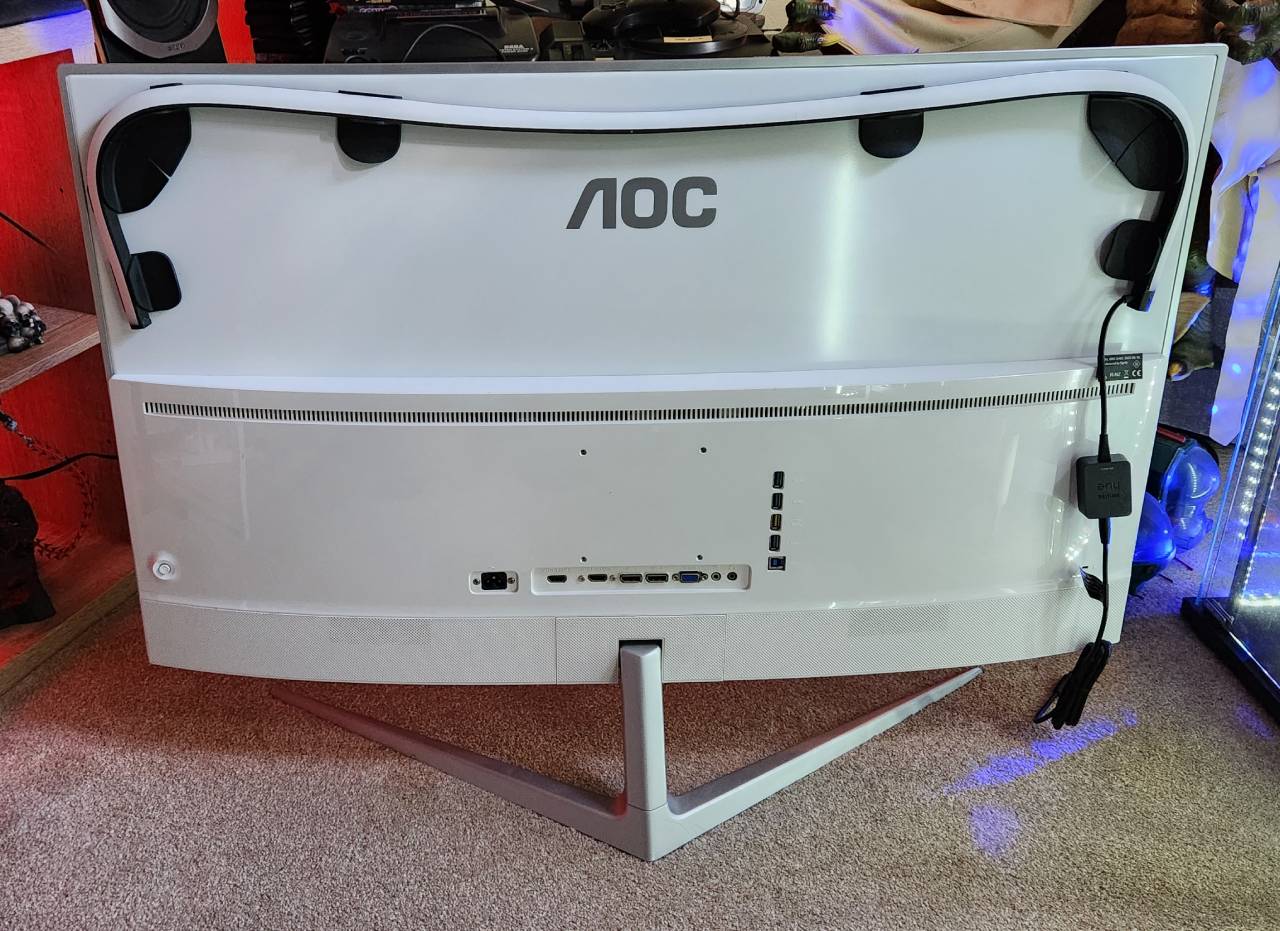 You'll also need a Philips Hue Bridge. This is not included with the Lightstrip, you will need to purchase one these separately. The Hue Bridge enables your lights to be able to connect to your home WiFi.
If you already have one of these, you'll be able to begin with the set up through the app. If you need one of these, this too is also set up via the app, once it's connected to your home router.
The Philips Hue app is your one stop place to customize your Play Gradient Lightstrip.
Choose from a library of scenes or create your own and set schedules.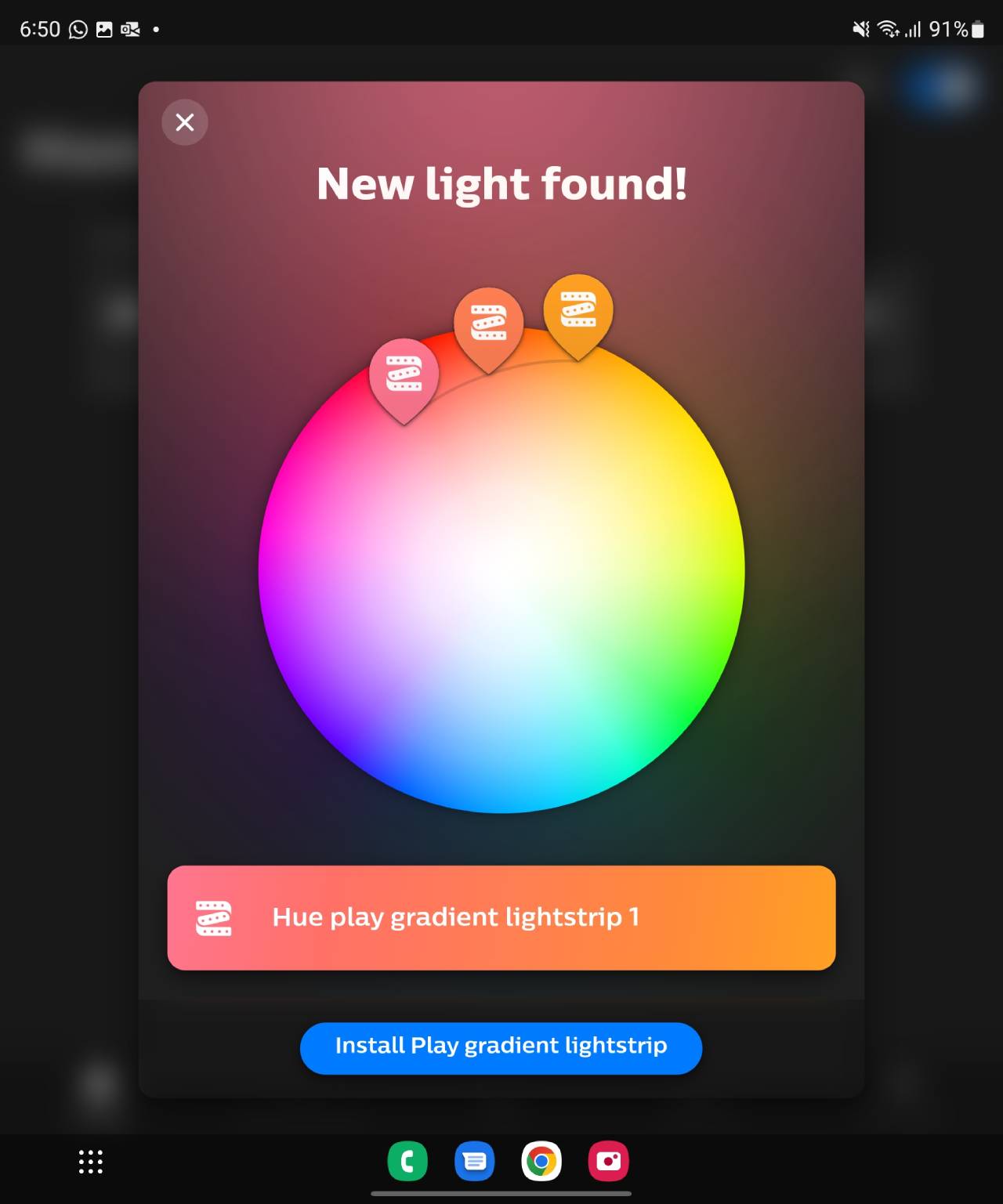 The Philips Hue Play Gradient Lightstrip comes in two sizes. I have a 46 inch curved monitor and received a 32 to 34 inch unit for this review – it was a perfect fit.
Once lit up it really does transform your entire environment and you can create scenes for differing games or just to match the theme of your space.
Or sync up with the Hue Play Gradient desktop app to get your on-screen visuals matched with the background lighting.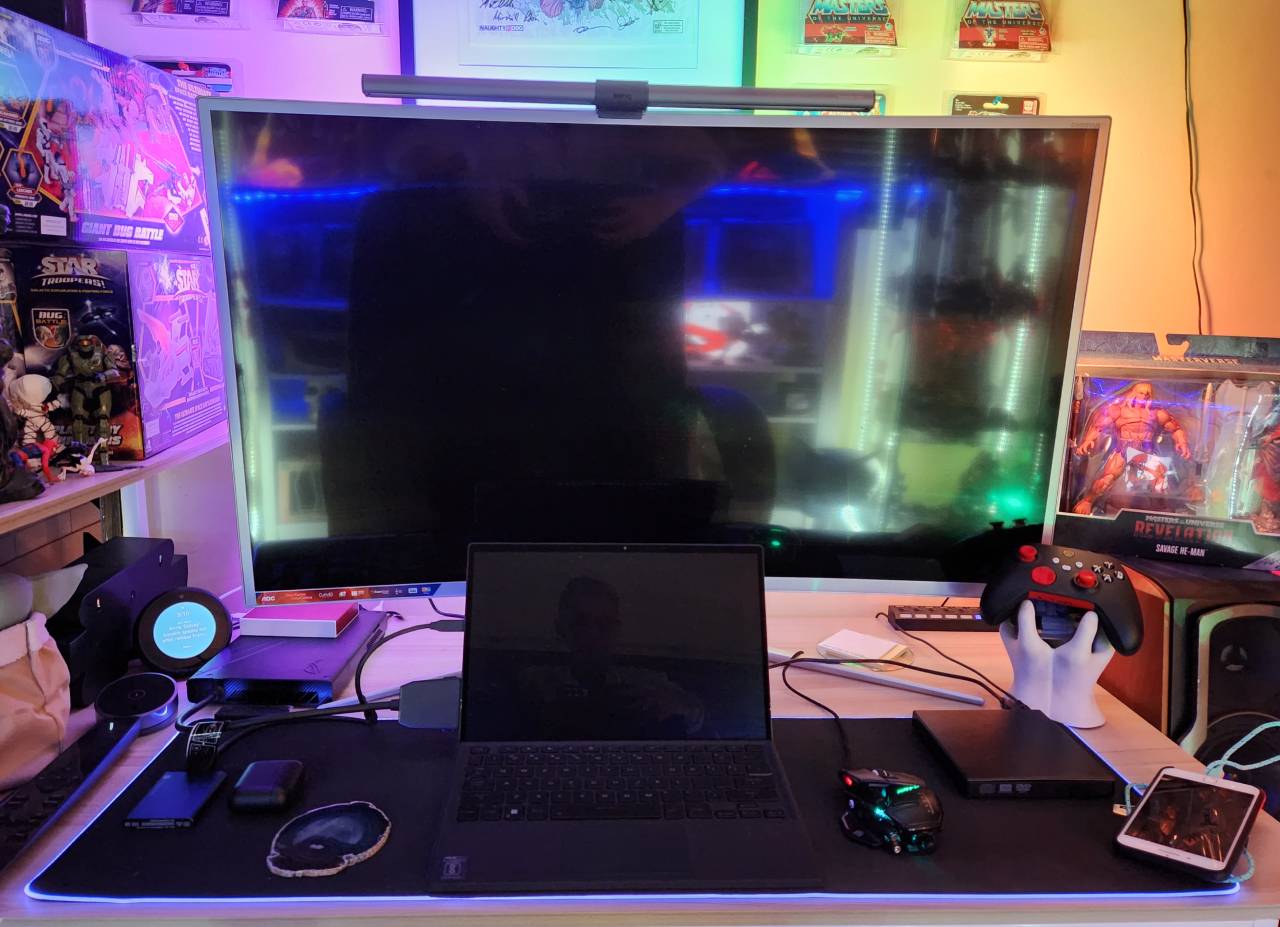 Doing this also creates not only more immersion but actually gives the illusion that your monitor is larger than it actually is.
Personally I love the Philips Hue Play Gradient Lightstrip. It is one of those kits that you didn't know you needed until you have one and it's illuminating your gaming zone.
Light and sync'em up before you get in to play.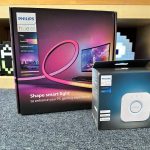 Philips Hue Play Gradient Lightstrip (PC) Review