Optimise your gaming with Nighthawk.
Sounding like a dark superhero, Netgear's Nighthawk XR500 is a premium router to filter your traffic and hone in on gaming ports for your favourite online battles.
Featuring four high range antennas the slick yet foreboding Nighthawk XR500 is pure weaponry in your home's cyber network.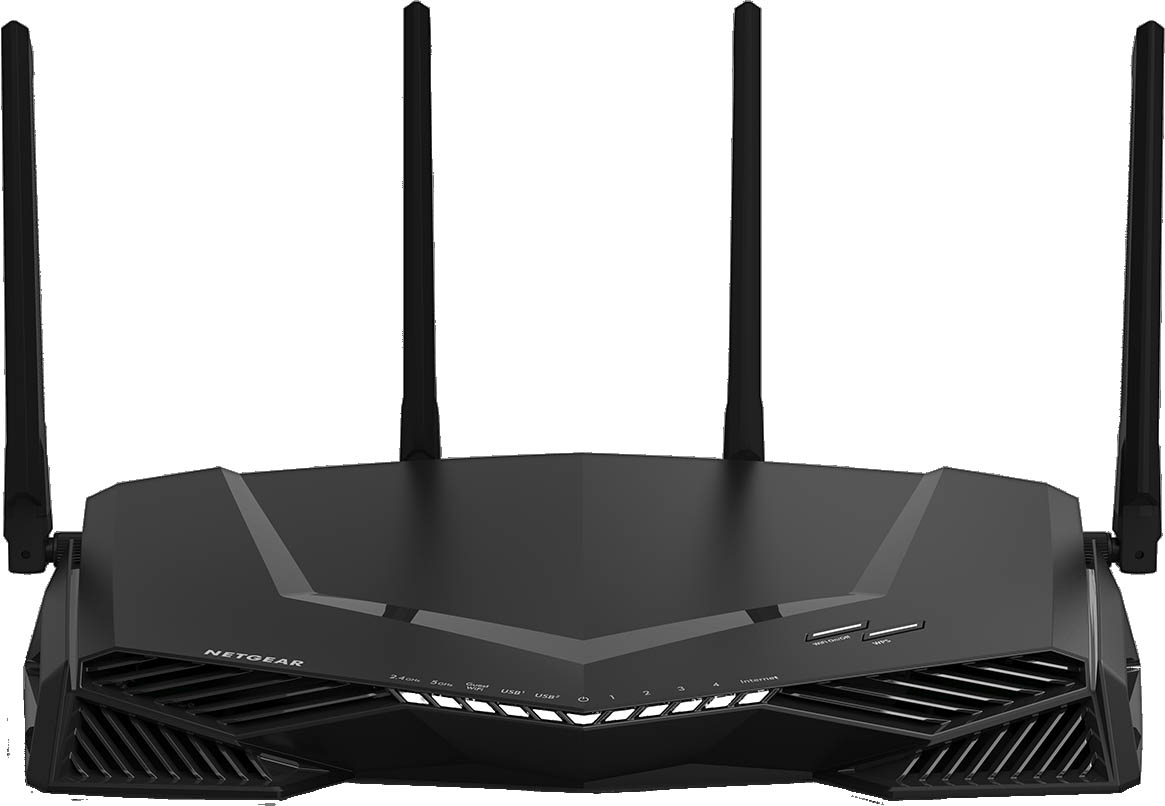 Via the easy to use User Interface (GUI) you will find that applying rules and filters for your online gaming is super easy.
While there is already some pre-config there by default, for the more wider known games, adding additional ports and setting priorities is a cinch.
You can prioritise any given ports that you need and deprioritise others. With the desktop app you are also able to do this on the fly and see your current latency and LAN (home network) traffic.
The Nighthawk XR500 also has it's very own VPN built in.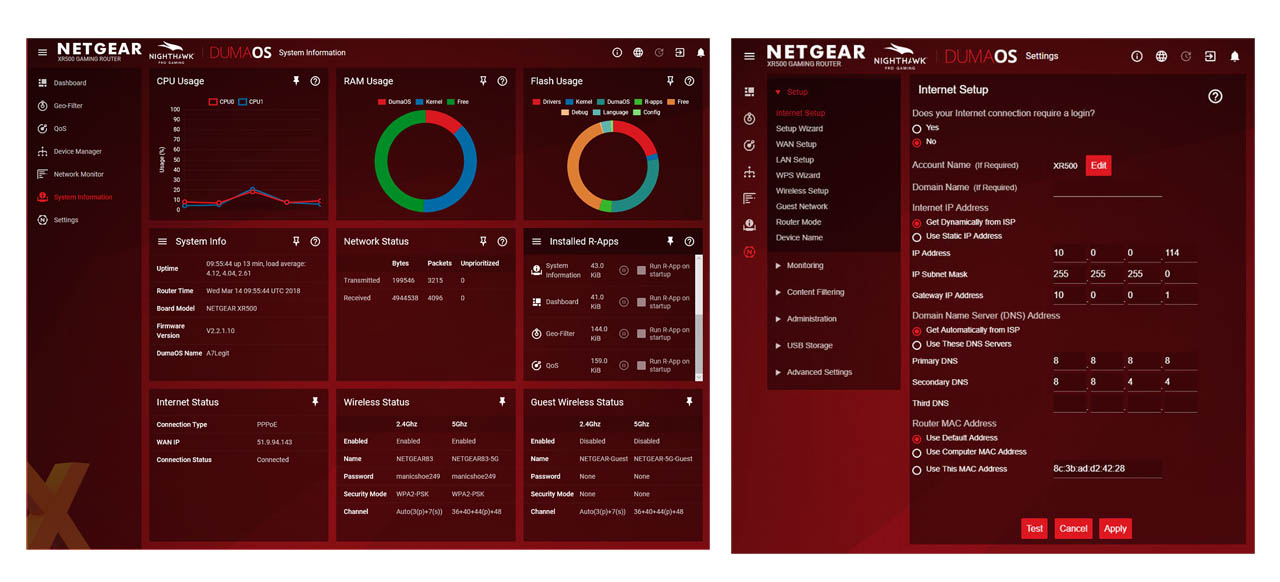 Personally I found this super handy. I generally use a mix of cloud storage and external hard drives for production files and folders.
More often than not I have found that when I was away from home that one folder or file was not on cloud storage and resided on a hard drive on my desk.
By setting up permissions and the VPN I have been able to access my external drive, essentially turning the drive in to a NAS (Network Attached Storage) using my laptop as the drives controller.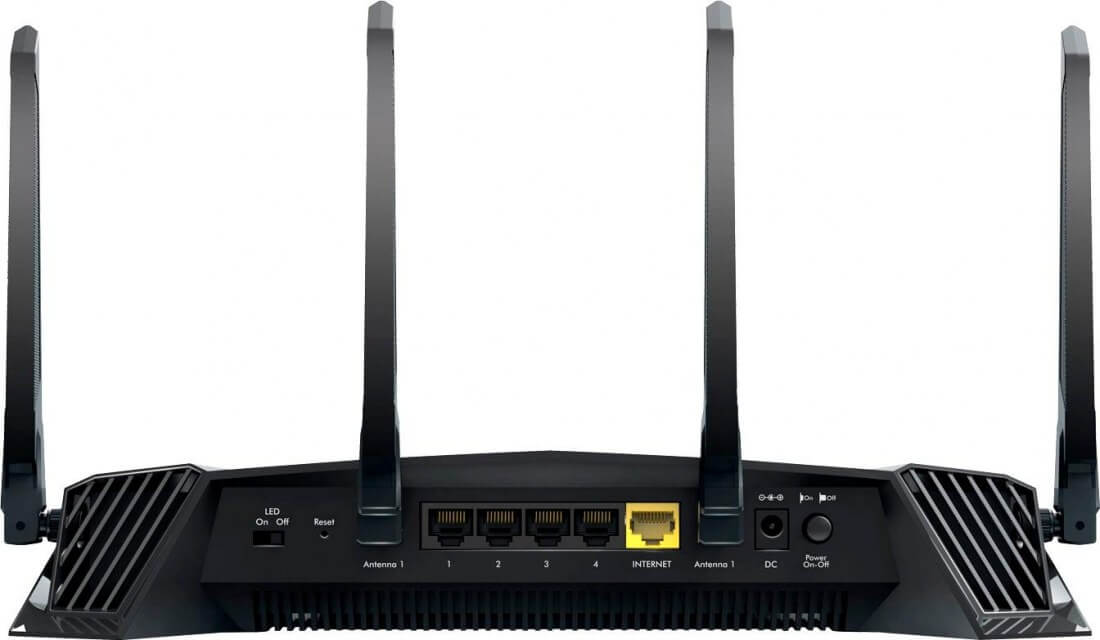 On board there are five GB ports, one reserved for WAN, the four antennas work to ensure wide Wi-Fi coverage hurling out speeds up to 2.6GBs. Perfect for wireless streaming and of course competitive eSports.
You can also connect to more than one Wi-Fi band simultaneously (if one lags for any reason, the secondary will pick up the slack) and fifteen more additional channels ranging in the 5 GHz range. Forget network noise and interference, Netgear have covered all connectivity bases.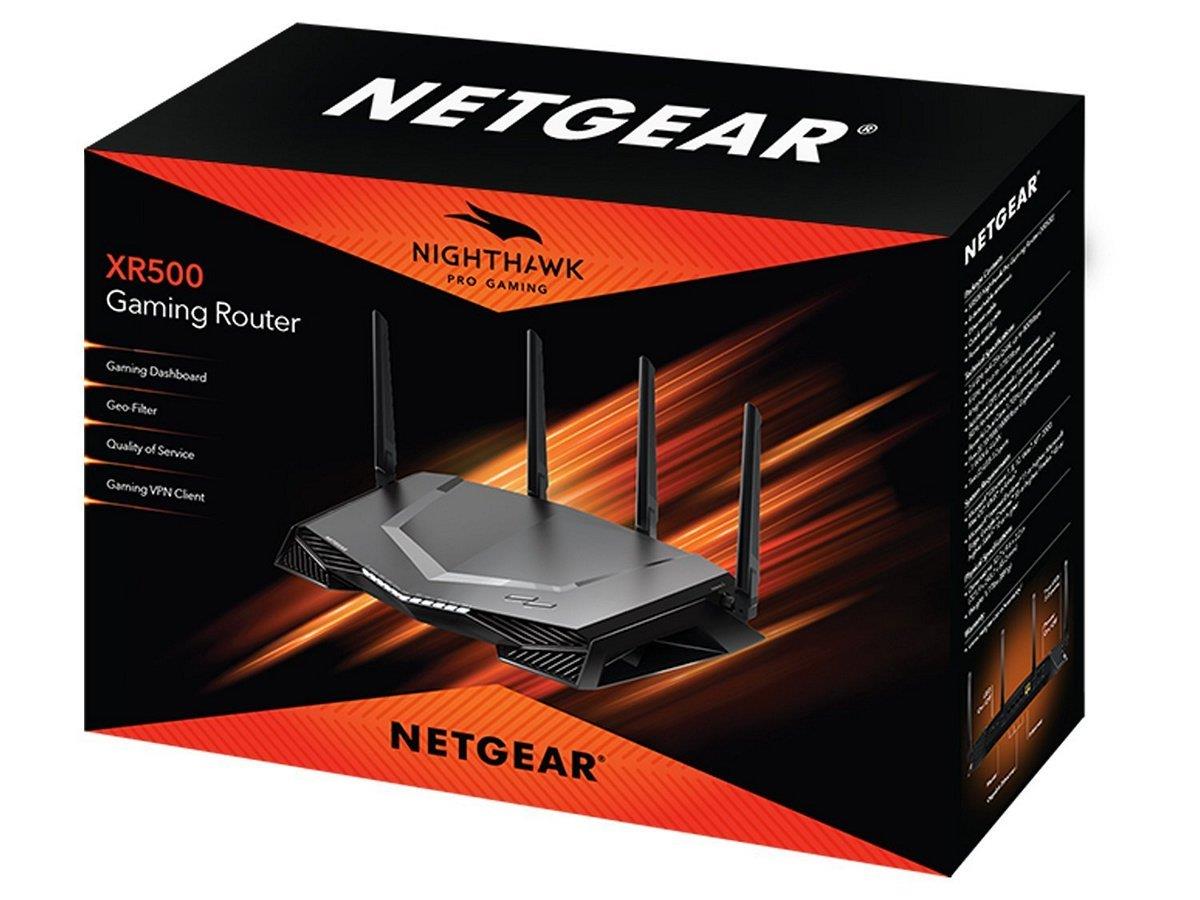 Onboard the Nighthawk XR500 has it's very own high powered (for a router) CPU crunching the bandwidth data at 1.7 GHz.
The Netgear Nighthawk is a superhero for your LAN and online gaming. It gives you more than a competitive edge in gaming, either PC or console and ensures that the only thing you need to worry about when looting, plundering or in a fierce fire fight is your survival.
Netgear's Nighthawk XR500 is the Ferrari in home network expansion and a super weapon in gaming.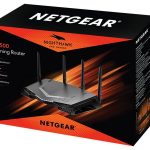 Netgear Nighthawk XR500 Review