Logitech know a thing or two about producing peripherals for PC. They have been doing it since 1981.
Their G Series are top shelf gaming devices designed for the serious PC Gamers.
STG received a G512 keyboard recently to review, so we gave it work out.
Firstly after upacking you'll come across two corded USB plugs. One is for the keyboard itself and the other to power the builtin USB hub at the lower top of the unit.
As soon as the G512 is plugged in you will be treated to a dazzling multi-coloured RGB lighting array.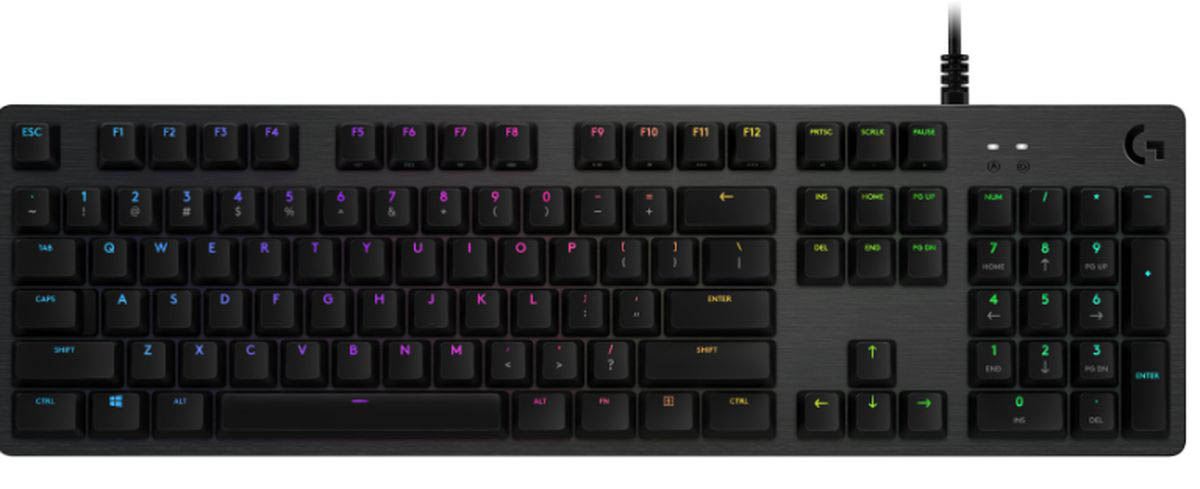 To gain full function oif the lighting, which can be fully customed to your liking, or to create settings for differing games, you'll need to download the Lightsync App from Logitech.
The interface of Lightsync is super easy as you setup differing custom lighting effects or if you can't be bothered doing this – choose pre-existing ones.
Much like their superior G560 PC Speakers – the G512 wired keyboard create illumination to get your gaming prowess in to turbo mode.
Additional WSAD keys are supplied in the box and each mechanical inner sprung Romer-G Tactile key has a resounding and satisfying click when pressed. In actual fact you can opt between three differing key types; Choose from three distinct mechanical switches: Romer-G Tactile, Romer-G Linear and Romer-G Tactile.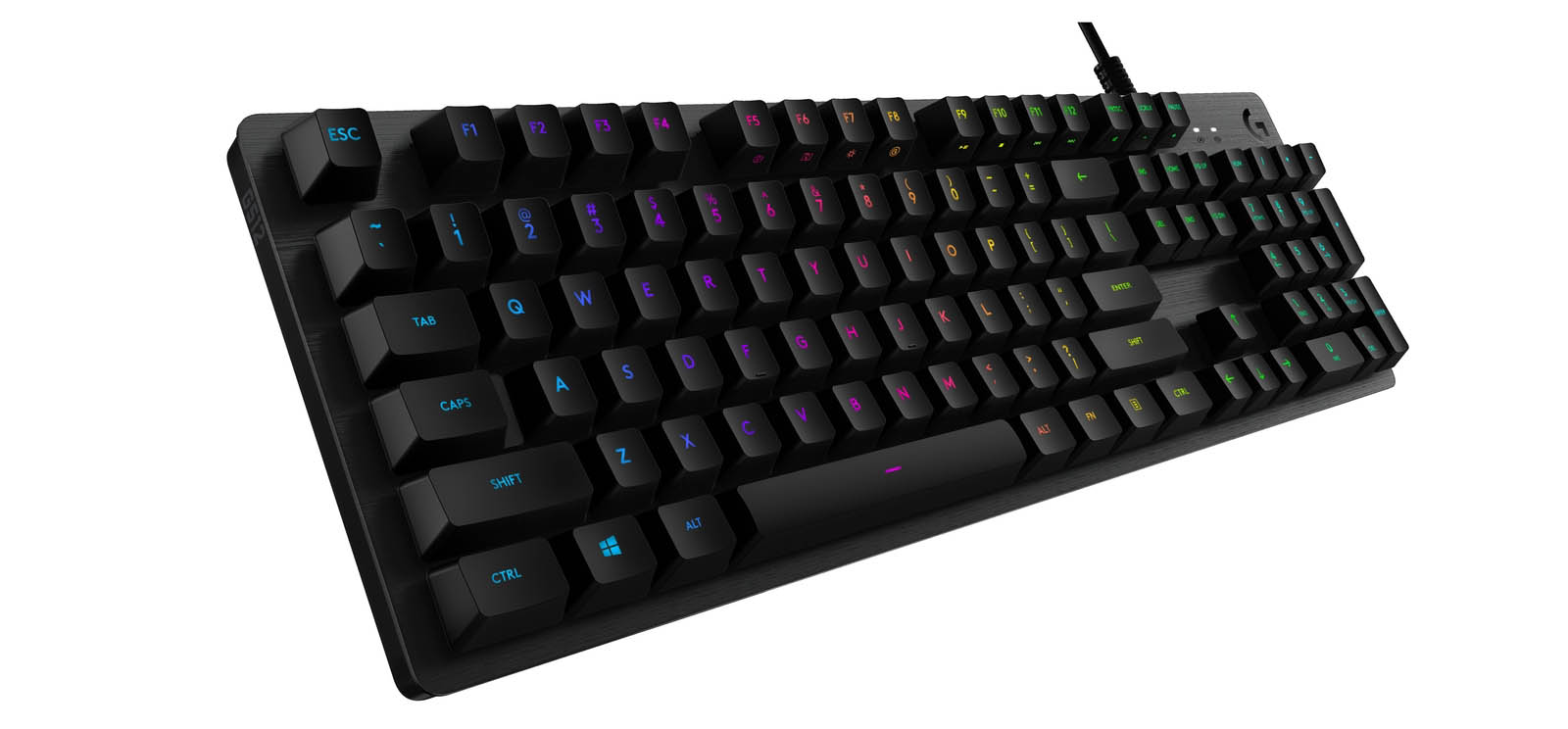 For gaming the G512 wired keyboard is superior, however for usual tasks I found it is a little sensitive on it's key strokes.
Nonetheless – the G512 keyboard is fully responsive with the ability to setup macros and shortcuts to your gamer hearts desire. Sturdily constructed, weighted so it's not likely to slide about on your desk and a brushed aluminium finish.
If you are in to your PC gaming and / or eSports – the G512 is a serious weapon to have in your arsenal.
[rns_reactions]
Logitech G512 Keyboard Review