Now there's a wireless solution for the Super NES Classic edition.
My Arcade's Super Gamepad allows gamers to revisit the SNES classics with the functionality of today's gaming consoles, including wireless functionality for total convenience and TURBO capabilities to deliver improved performance while enhancing the overall gameplay experience. Additionally, the controller includes a HOME button to jump to the game launch menu without having to physically press the reset button on the console. The controller is also compatible with the NES Classic Edition and classic Virtual Console titles on Wii / Wii U (with supported games).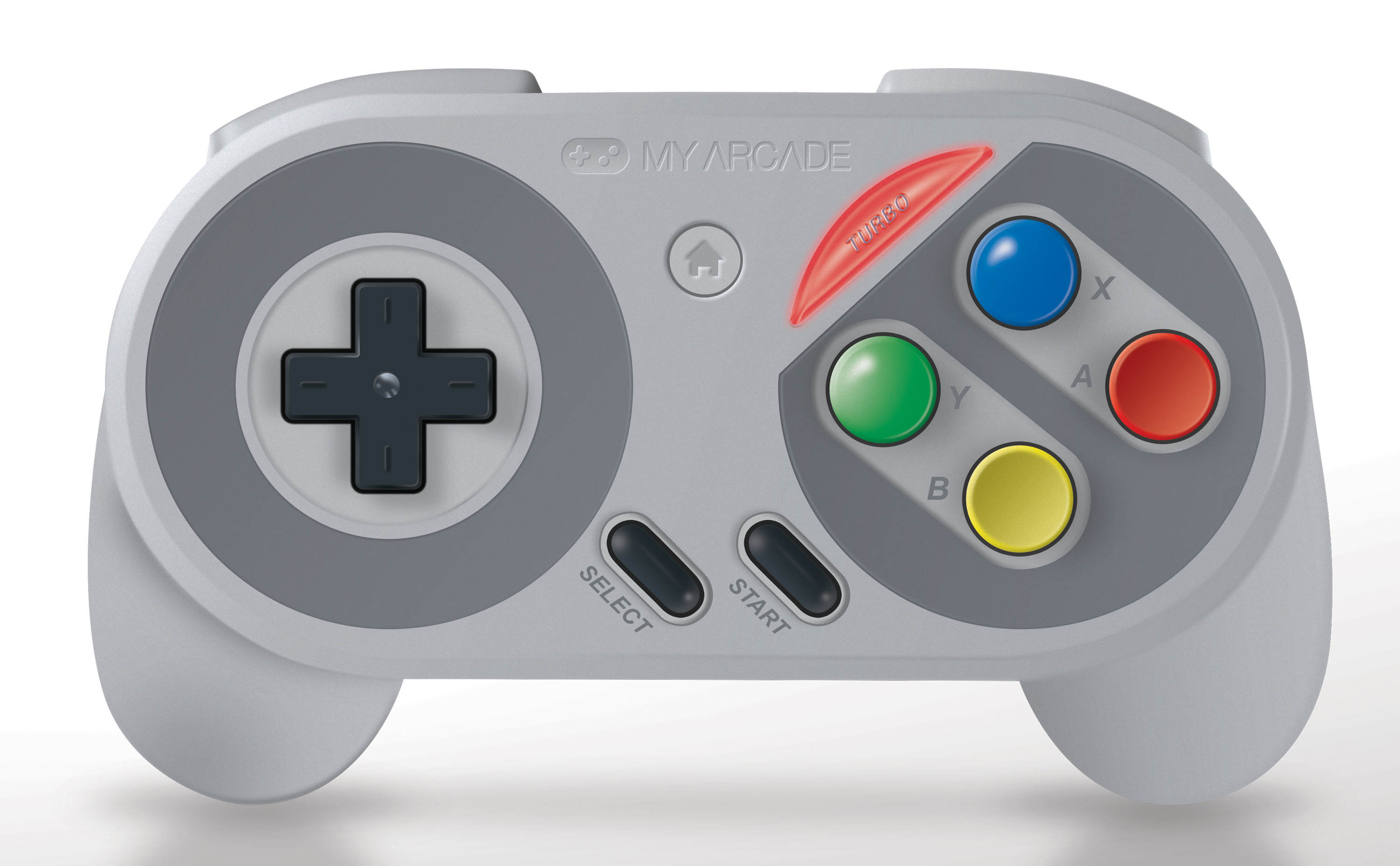 "The Super Gamepad is the best of both worlds – it features the nostalgic look and feel of the classic controller retro fans love while also updating it for the modern world with wireless functionality and improved ergonomics," said Crystal Dugan, My Arcade's Marketing Manager. "We've even added an intuitive TURBO feature that is easy to program during play, and a convenient HOME button feature that allows you to switch games and access the main menu directly from your controller.  Now you can enjoy the games you loved without the wires."
European territories and Japan will receive an alternate version of the Super Gamepad made to compliment the classic Super Famicom color scheme. The European release of the Super Gamepad will arrive early 2018.
*To find out more on the Super Gamepad visit the Official Website Here.