Independent developer Studio Wildcard secretly has been working away on a holiday surprise!
Starting Wednesday, December 16th, 2015, the world of
ARK: Survival Evolved
will open to Xbox One players who have been clamoring for the game ever since its record-breaking launch on Steam for PC. Xbox One gamers immediately can jump into the open-world action-adventure survival game and start hunting, taming, and training their dinosaur army.
More than 2.5 million gamers have battled the harsh elements in
ARK: Survival Evolved
since the game s debut on June 2nd, 2015 on Steam's Early Access program.
ARK
for Xbox One, available via the ID@Xbox self-publishing program, will launch with all game content currently in the PC build, nearly 3X the amount of gameplay available at its original launch on Steam PC.
ARK: Survival Evolved
 will include an exclusive bionic  Tek  T-Rex, Safari Hat, and Survivor s Trophy, free access to Xbox-specific
ARK
official servers, and a steady delivery of exclusive Xbox One content prior to full game launch expected in June 2016.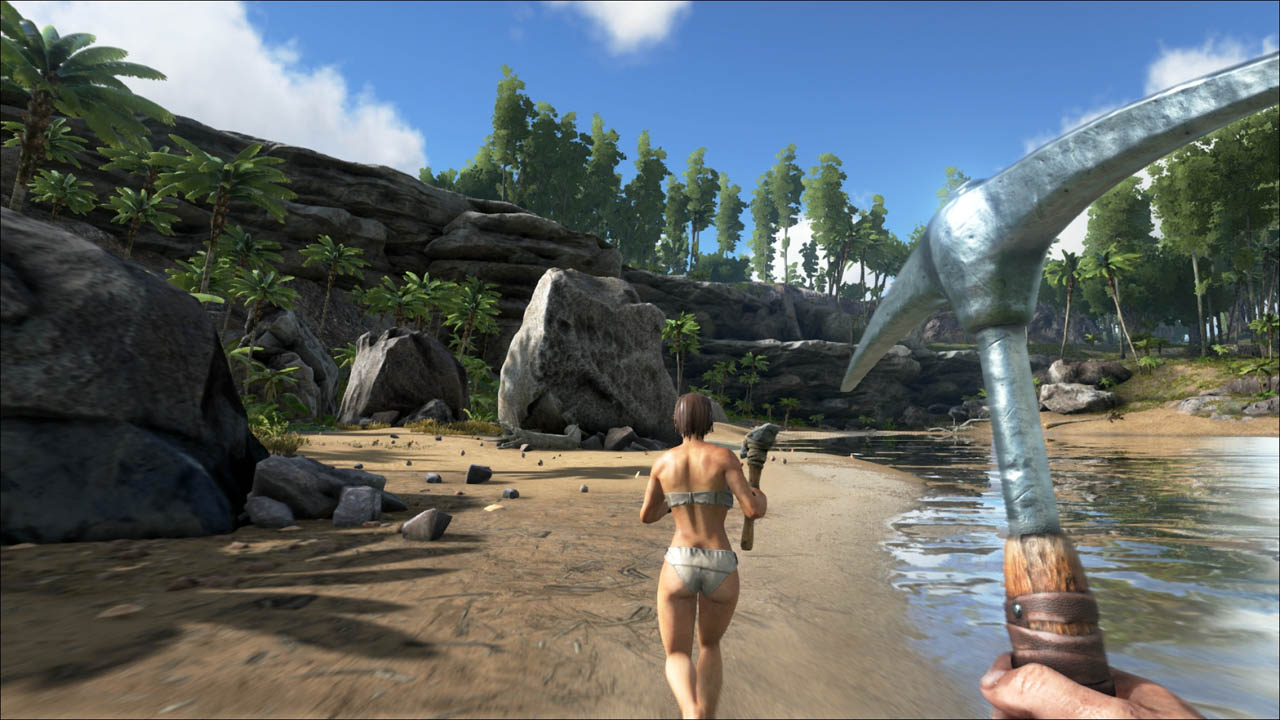 "ARK is running beautifully on Xbox One, we're really proud to deliver the first open-world online survival experience on console, a genre that is typically found only in PC games",  said Jesse Rapczak, co-creative director and co-founder, Studio Wildcard.  "Steam's Early Access has given us a strong method to quickly iterate on player feedback, creating a strong relationship with our fans that constantly makes the game more fun. With Microsoft implementing a similar program, we're able to form a direct connection between console players and our team, the likes of which has never before been possible.
Built on Unreal Engine 4, ARK: Survival Evolved is the first to deliver the popular-on-PC online survival genre to consoles, with a unique footprint of adventure, multiplayer online cooperation and competition, focused on the basic survival skills of crafting, harvesting, building, and exploration.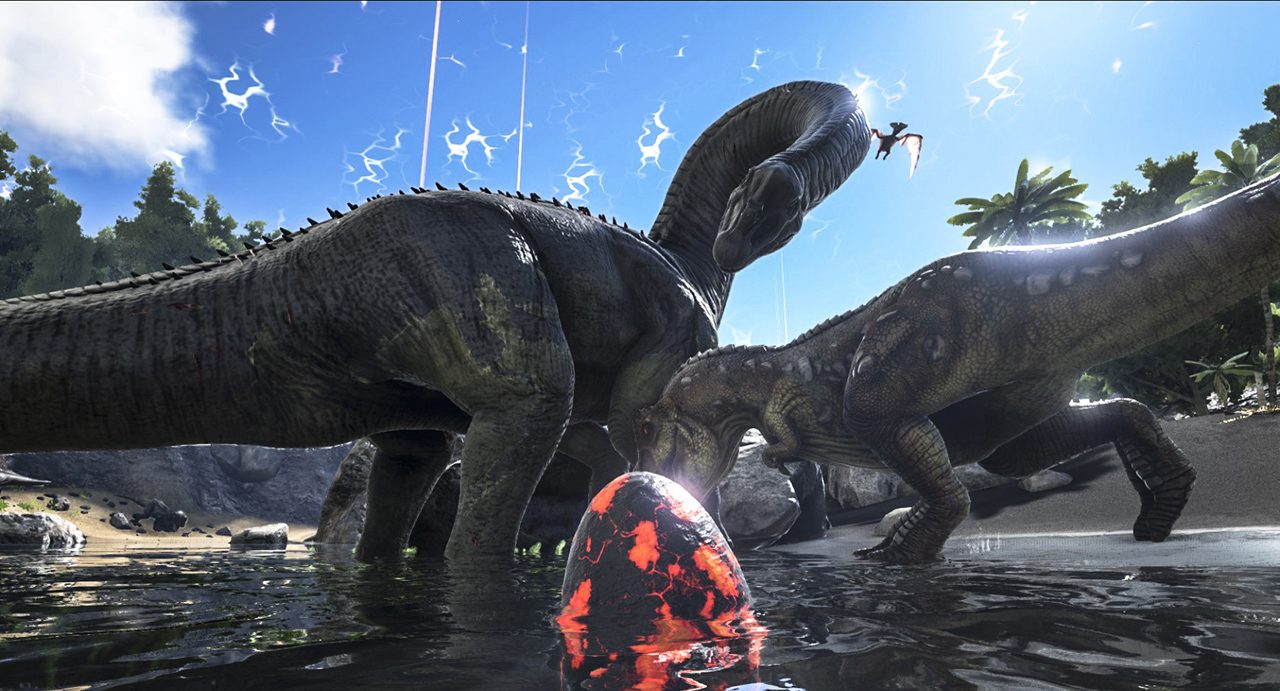 Stranded naked, freezing, and starving on a mysterious island, you must hunt, harvest, craft items, grow crops, and build shelters to survive. Tame one of 100 amazing dinosaurs and other prehistoric beasts, including gargantuan creatures on a scale never before seen in video games! Fly a Pterodactyl squadron over the snow-capped mountains, race through the deep jungle with your pack of trained Raptors, tromp through a fortified enemy base with a convoy of gigantic Brontosaurus, or chase down prey on the back of a raging T-Rex.