"If Vince Neil from the Motley crew had impregnated Dolly Parton in the Viper Room one wild night in the 90's – then Cassyette would be their offspring."
The perfect blend of pop and rock can be found across all of Cassyette's music, as well as in her all-female band's electric live performances that have been compared to Joan Jett and The Runaways. With shredding guitar solos and screaming punk vocals, the band take more of an influence from acts like Motley Crue than from sugary sweet pop stars. 
Her primary musical influences are closer to artists from the 70s / 80s such as Motley Crue, Guns 'n' Roses, Whitesnake and Blondie, while some of her modern musical inspirations include the likes of Yungblud, Haim, Royal Blood, Bring Me The Horizon and Lorde. She cites her main focus as bridging the gap between rock music and commercial pop – something she demonstrates throughout Jean and the forthcoming EP.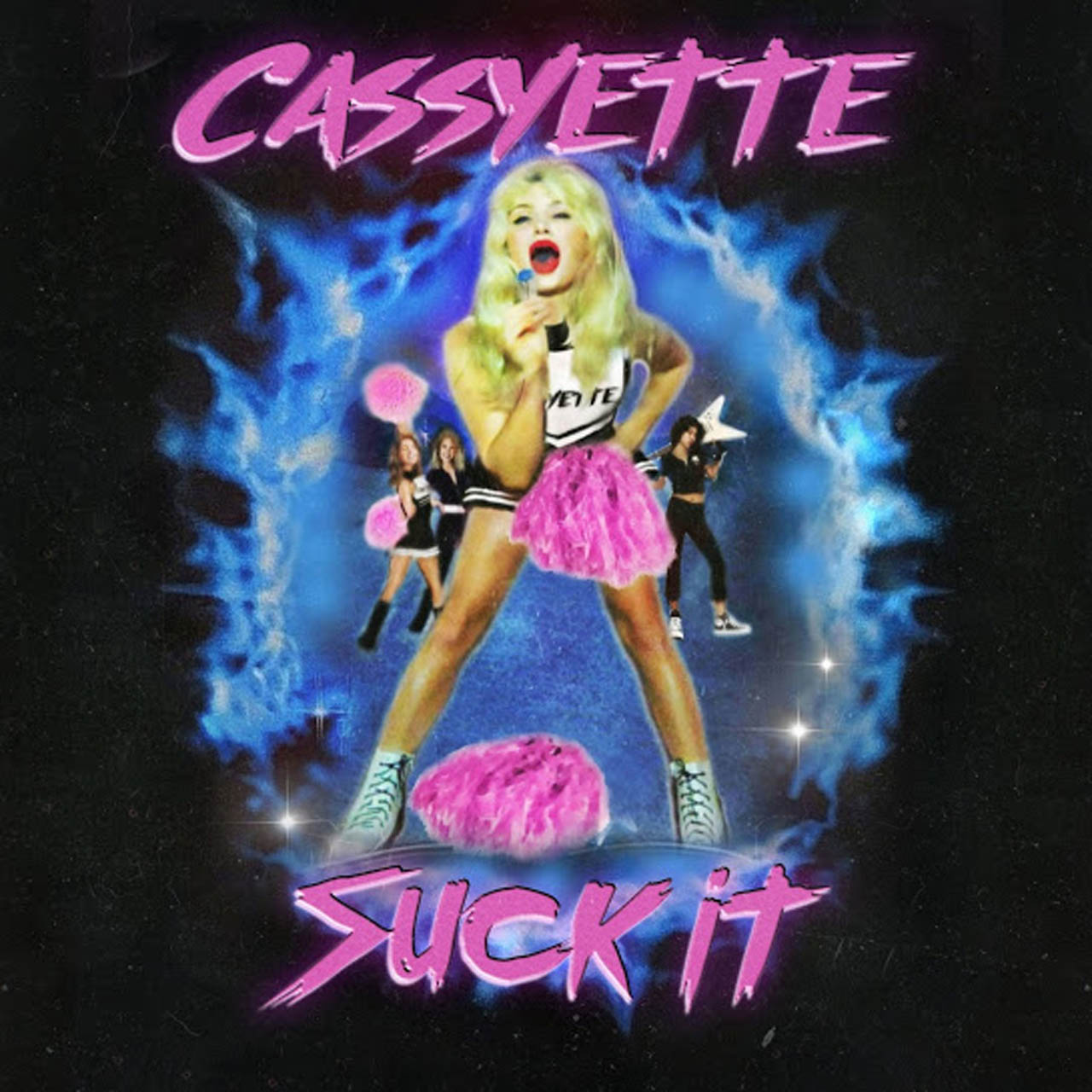 To date, Cassyette has supported artists such as Barns Courtney and Yonaka on their respective tours -despite having not yet released a single record at that point – & You Me At Six in Bristol, whilst also sustaining a presence within the fashion industry through her work with the distinguished brands Armani, Missguided, Nasty Gal and Elle Magazine. She also made her festival debut at The Great Escape in Brighton in May and performed live at Reading Festival this August (2019).
Cassyette's 'Suck It' EP is out now.