Before they were 'inFamous' Sucker Punch Studios introduced PlayStation 2 gamers to a new IP that consisted of a feral and thieving Raccoon named Sly.
The first game (and subsequently all others afterwards) were cast in cell shadedness where Sly and his band of unlikely team members Murray (a pink Hippo) and Bentley, a turtle and the brains behind the trio set, about avoiding Carmelita. A female Detective who was hot on their trail as they searched for the 'Thievious Raccoonus' throughout the first Sly title released in 2002.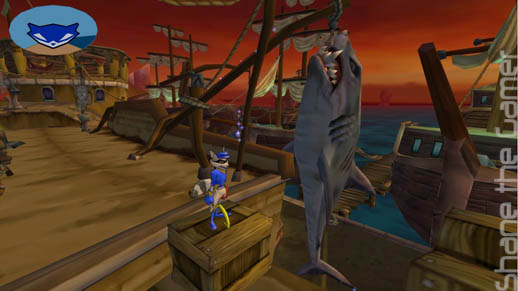 A couple of years later the trio returned in a 'Clockwerk' adventure in Sly 2.
More recently Sly 3: Thieves in Time enlisted Carmelita as an ally, and set the trio on a time warping romp.
Last year the entire Trilogy was remastered and adopted it's 3D-ness for the PS3 and now we have the same remastered version for Vita.
An easy to pick up and play the Vita version when purchased either digitally or retail comes only with Sly 1 and 2. Sly 3 is a redeemable digital download. We do not know why this is. Perhaps all three games could not fit on a single Vita game card?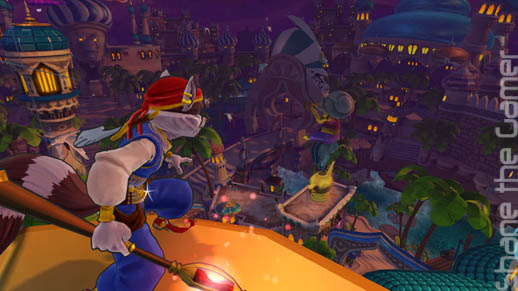 Whilst playing through on the Vita I noticed how snappy and clear the retuned HD graphics looked (if you still have a PS2 and a copy of either Sly 1 or 2, I recommend doing a comparison). The remastered version is also choc full with Trophies and offers cross save functionality with the PS3.
However, I felt that game developer Sanzaru (who were responsible for Sly 3) could have utilized the functionality of the Vita a lot more than they have.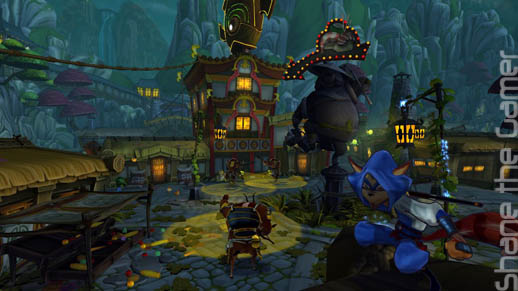 Some touch functionality has been added; as an example touching the main game screen brings up the binocular first person view, but for all of the gadgetry that is inside of a Vita, it's a lost opportunity.
Similar to the rework of Jak & Daxter, which also released as a Trilogy for the Vita, it's great to have a signature and groundbreaking series' that made the PlayStation 2 THE console to own over a decade ago.
Trilogy's are a lot of gaming with a small price tag, so even if you have played the originals, it would not go amiss if you get this onto your Vita. A recommended play.
[jwplayer player="1″ mediaid="7085″]