Samsung, the number one TV manufacturer worldwide for the past 10 years, is pleased to announce the New Zealand availability of the spectacular new line-up of SUHD TVs.
Shane the Gamer (StG) was invited to an exclusive launch event where Samsung's 2016 SUHD TVs were on display with varying setups to show the unparalleled picture quality with Quantum dot display, the world's first boundless curved design which is beautiful from every angle and the smartest user experience that makes it easy for consumers to access all their entertainment content in one place.
"Our new SUHD TVs represent our singular focus on innovation that matters most to consumers, by providing the very best picture quality for the home," said Hyun Suk Kim, President of Visual Display Business at Samsung Electronics. "In 2016, we're going beyond anything we've done before to offer a remarkable synergy of design, engineering and craftsmanship."
Jens Anders, Director of Consumer Electronics for Samsung New Zealand, says "Samsung's 2016 range of SUHD TVs are perfect for Kiwi homes thanks to the stunning boundless, 360 degree design that will integrate beautifully into any living space. The result is a truly immersive viewing experience."
"We've made the entire Smart TV experience more intuitive than ever. This is achieved through our simplified Tizen OS and Smart Control remote, which allows users to control all of their content and connected devices with the one remote," Jens continues.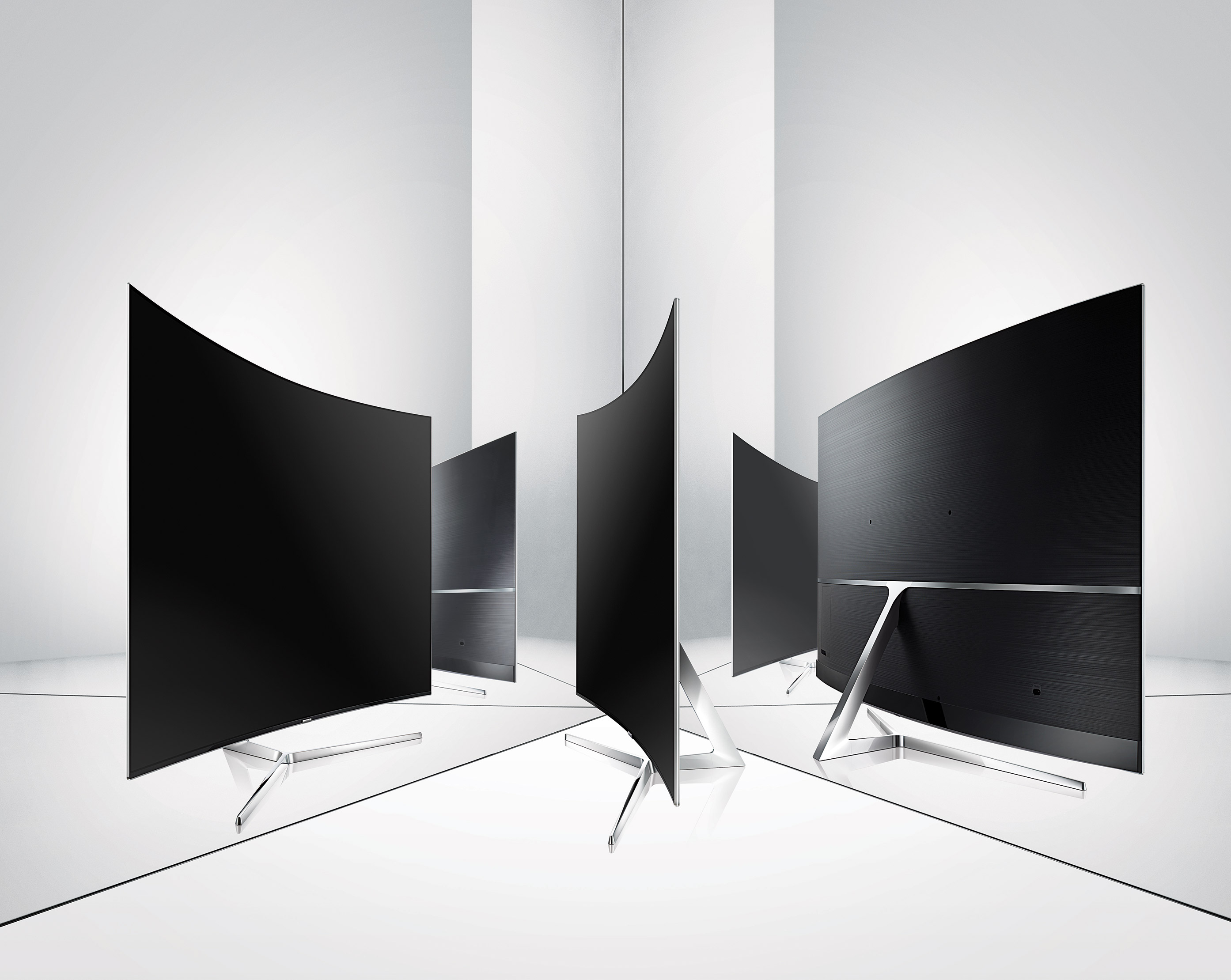 Samsung's 2016 SUHD TVs feature the world's only cadmium-free, 10-bit Quantum dot display, offering the most true-to-life picture quality, with stunning brightness, exceptional contrast and the most lifelike colours ever offered by Samsung.
Designed for the way people watch TV in real life, the new SUHD range takes into account  that most consumers watch TV with light in the room*. Samsung designed its new SUHD TVs to deliver the optimum viewing experience, regardless of the lighting environment.
This year, all of the Samsung SUHD TVs will feature the ability to provide a premium high dynamic range (HDR) experience, with 1,000 nit HDR minimum for a higher level of contrast between light and dark images. New Ultra Black technology also significantly reduces light reflection, further enhancing picture quality with minimal glare. Inspired by nature, Ultra Black absorbs natural light the same way that a moth's eye enables it to see better at night.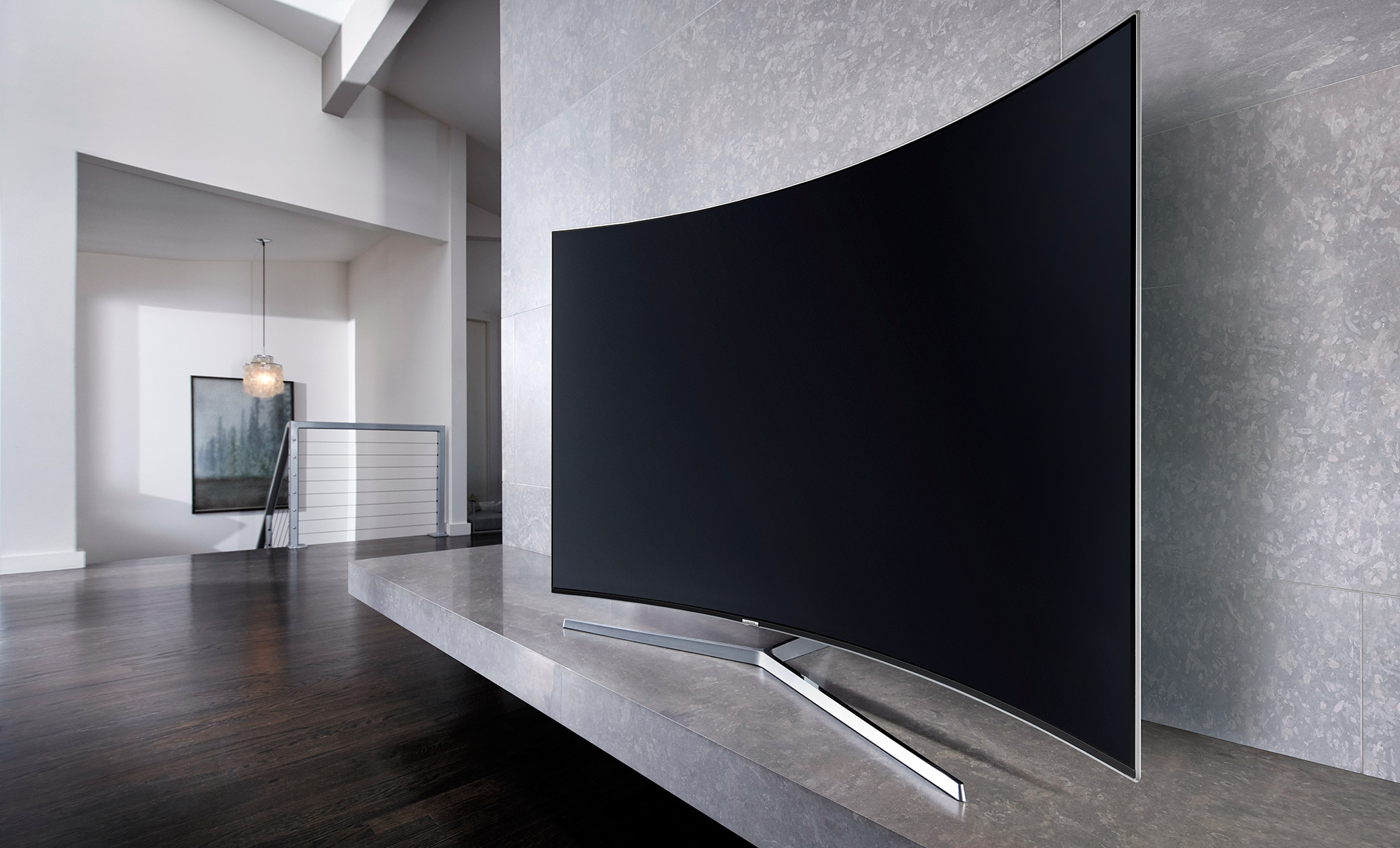 Four years after introducing the first Curved TVs to the world, Samsung has designed the world's first boundless Curved TV design, the KS9500 SUHD TV, to provide a more immersive viewing experience.
With no bezel that normally functions as the border, the viewer's attention is focused purely on what matters most – captivating content on the screen. In keeping with this design ethos, Samsung has sought to eliminate all unnecessary elements, even removing screws from the rear of the TV, to create an elegant product that is beautiful from every angle.
Built on the Tizen operating system (OS), Samsung's 2016 Smart TVs make it easier for consumers to discover and access all their favourite content and services, from TV and movies to games and program information, all in one place.
Here's a breakdown of additional features in Samsung's SUHD TV 2016 range:
New Smart Hub – The 2016 Smart Hub is designed to provide users with simple access to their favourite content all in one place. The home screen of the Samsung Smart TV allows users to access their favourite programs as soon as they turn on the TV.
Samsung Smart Control remote – The new Samsung Smart TV eliminates the need to juggle multiple remote controls. The Samsung Smart TV will automatically recognize the type of set-top box, game console, or home theater system that is connected to the TV. This allows users to control all of the external devices with the Smart Control remote — with no setup required.
Smart View – The Samsung Smart View mobile app allows users to share their favourite content instantly with their family. The upgraded Smart View is now available beyond Samsung Galaxy devices, supporting Android and iOS devices, as well as Window PCs. Popular apps and websites including AccuWeather, Crackle, iHeartRadio, Plex, Vimeo, and more are all also Smart View enabled, so consumers can begin the entertainment experience right within the apps and services they enjoy most.
More access to content – Streaming UHD movies and TV shows from providers such as Netflix and accessing apps such as YouTube will now be even easier. Samsung continues to partner with content providers and is excited to announce Fan Pass, a sport streaming service powered by SKY Sport, available exclusively on Samsung's TVs.
Samsung's range of 2016 SUHD and UHD TVs are available now from national retail partners.
To discover more, see Samsung's Official site HERE