Tech consumers are well versed in the knowledge that with every year that rolls around we are wowed and dazzled by a new lineup of smart hardware.
Mobile phones generally being at the forefront, it's easy to overlook the booming tablet market. And just like the smart phone area, Samsung have the tablet market cornered aswell.
They have just released their Galaxy Tab S3, which is ultimately on par with a mid range PC in a tablet form.
Android tablets are everywhere, in a saturated market, it's easy to come across a budgetly priced Android based one, but the more savvy of us are able to wade through the deluge and see the higher end ones that actually are more bang for your buck. The Galaxy Tab S3 is certainly one of those.
Samsung sent us at StG a review unit to spend a couple of weeks with and we were impressed.
At 9.7 inch the extremely light weight power horse combines the ease of functionality of Samsung's latest smartphones with the brilliance of tablet computing.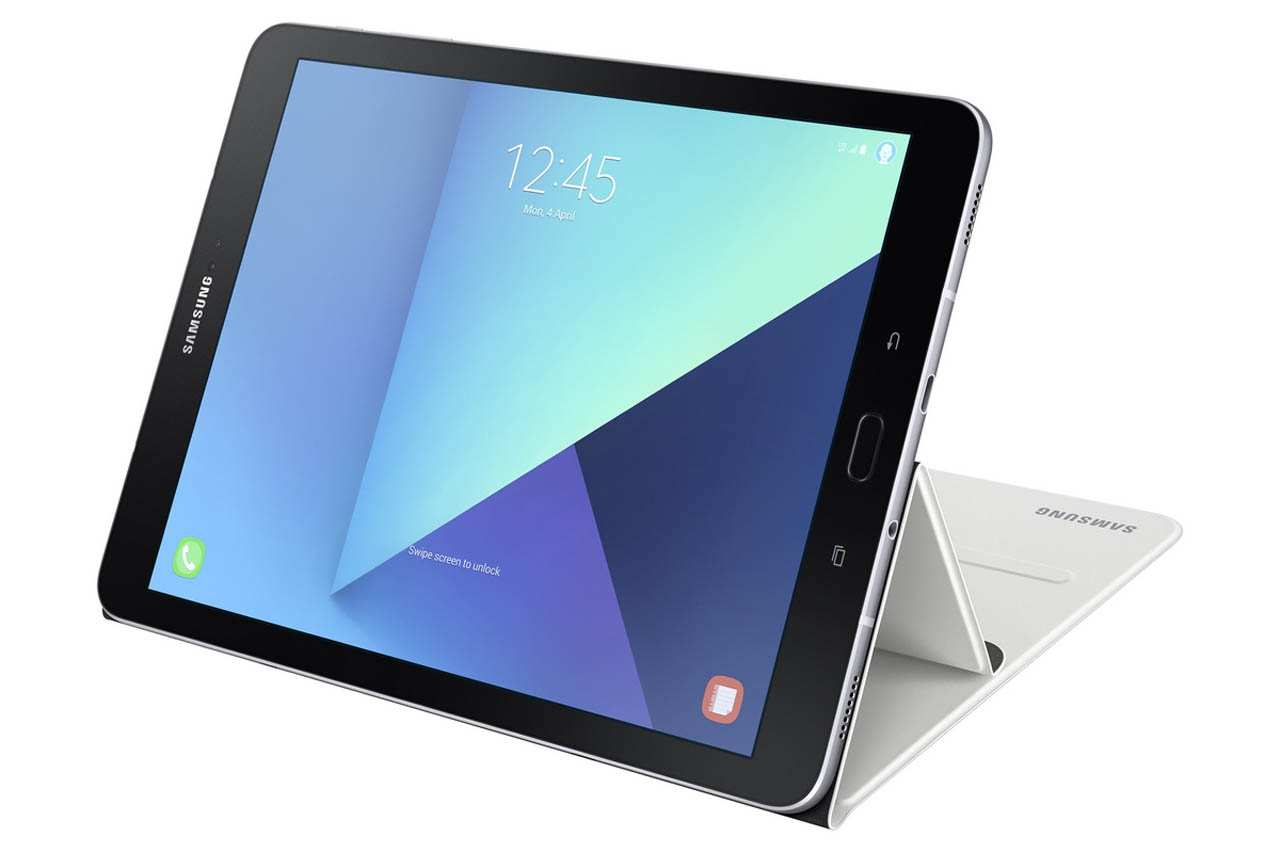 Those that own either a S7 or the new S8 will be in familiar territory. The Galaxy Tab S3 includes the S Pen in the box (take note Apple!). The S Pen is a smart Pen or stylus that opens up further functionality on the device for free hand writing, intricate image editing and more.
The Tab S3 will recognise that the S Pen is being used and open up a sub menu automatically. And yes, very reminiscent to the Note series.
But… unlike the Note series – the S Pen is as much a part of the Tab S3, as it also isn't. Completely separate to the unit there is no slot to insert or attach the S Pen to or in to the device. Whether by design or not, being that it is included (and a welcome inclusion, thank you Samsung) it would have been sensible to have allowed the stylus to become one with the S3 when it is not in use.
I can see alot of S Pens being let loose and lost in the wild…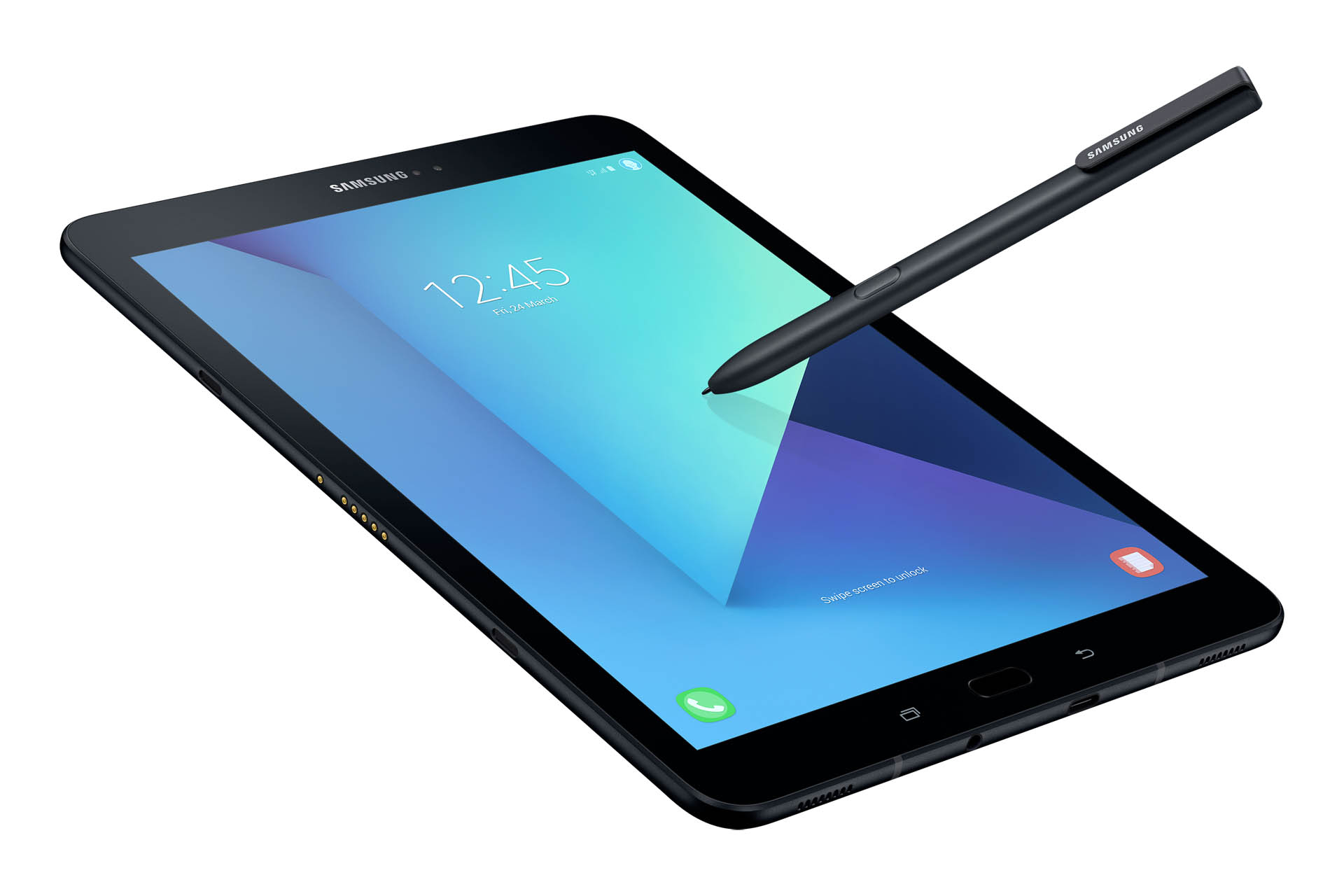 Having 4GB RAM and an astounding processing clock at 2.15 GHz with an additional 1.6 GHz with its Snapdragon 820 Quad processor the Tab S3 is an excellent replacement for a laptop, especially when used with the keyboard cover (not supplied with the device).
The Full HD screen maximises your media, being able to display at 2048 x 1536 pixels with its Super AMOLED and for the gaming and multimedia aficionados (aswell as music buffs) one of the biggest and most notable inclusions in Samsungs newest tablet is four speakers are built in, booming out high quality audio with its UHQ (Ultra high Quality) Audio coupled with their SoundAlive enhancer and AKG filtering. Perfect for headphone based audio.
To my surprise and slight disappointment though, earplugs are not included with the device, which I kind of expected… that said, with the Tab S3 having a quad speaker system, its my assumption that Samsung want you to experience the audio loud and proud for all to hear.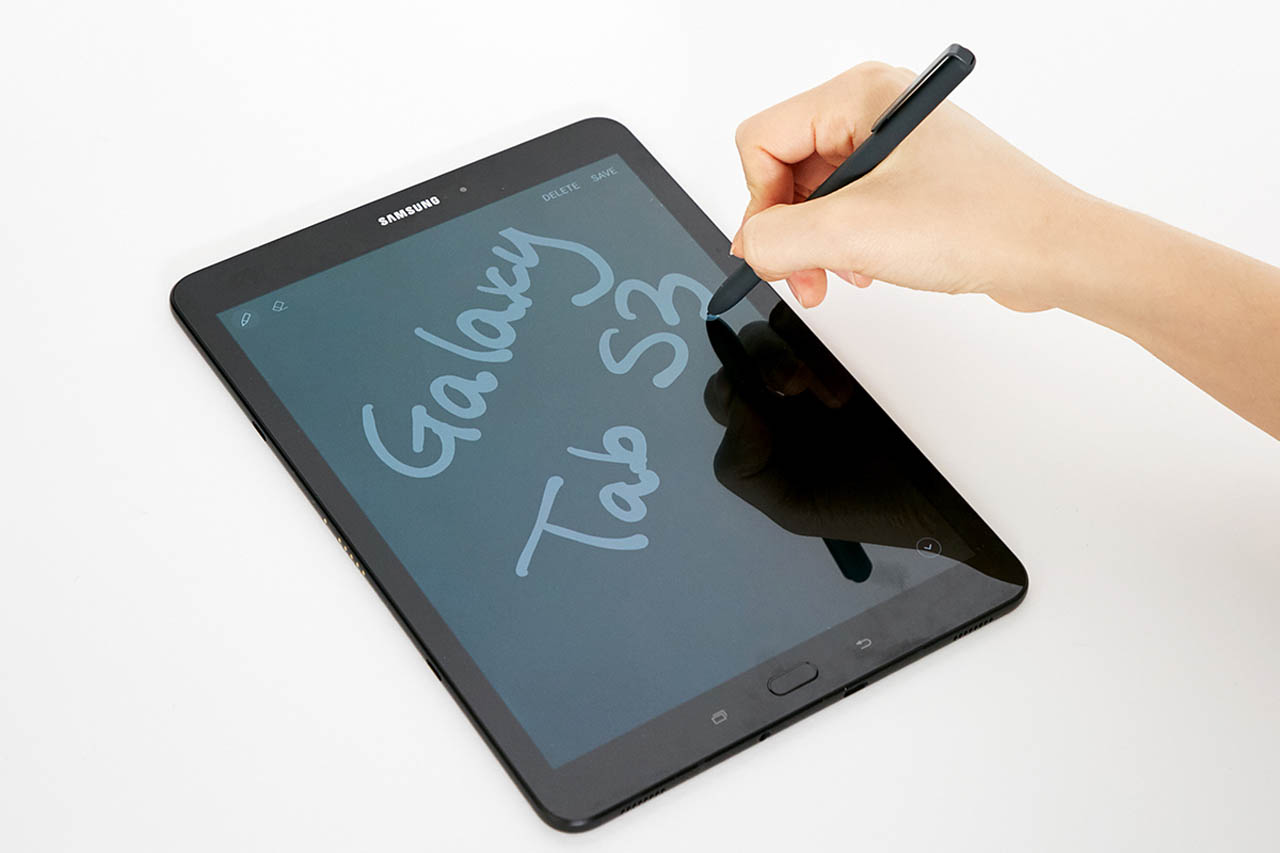 The rear camera is 13 MP which for a tablet is close to the high end side and the front 5 MP. The Galaxy Tab S3 is also capable of HDR recording and includes most of the varying modes that are built in to the S7 and S8.
MicroSd expansion is still included and if you're one to work or play on the go constantly, 3G / 4G equipped too. Internal storage is on the mid range at 32GB. Given the current trend and the fact that we humans are becoming digital content hoarders I did think that 32GB was very last year as mobile phones are now releasing with 64GB internal as standard.
And battery? Just superb! I was able to get a weeks worth of juice from one single charge, having used the S3 moderately, but at least once every day for around two hours. Charging generally takes a tad less than one hour for a full charge, but you can quick charge if you have to up and go – this will give you around half of the capacity of a full charge.
A little on the pricier side at around $1,199.00 NZD but one must remember this is a top shelf smart device and will see you right for a long time.
Still, from eReading through to game playing, movie watching, snapping pics and boring work related stuff, the Galaxy Tab S3 has all of it covered and really is a one stop, do everything unit, not too mention one of the highest spec'd tablets currently on the market. I am infact writing this very review on the Galaxy Tab S3!
A perfect accompaniment to the Samsung range and your digital life. Once you have one, you wonder how you ever did without previously.
Samsung Galaxy Tab 3 Review
Device Specs
Released: June 2017
Device Name: Galaxy Tab S3
Chipset: Snapdragon 820 Quad Core 2.15 GHz + 1.6 GHz
Memory: 4GB
Internal Storage: 32GB
Camera: F: 5MP. R: 13MP
Price: Over $1,000.00</p
The Good
A superb high end device. Powerful personal computing. Stylus included. Quad Speaker system.
The Not So Good
No placement for the included S Pen. Earplugs not included.
Official Samsung Galaxy Tab S3 Site
The following two tabs change content below.

First playing Pacman and Astro Wars Shane then moved to Nintendo's Game & Watches and the mighty SEGA Master System II. He has owned every major gaming console in the past 30 years of gaming and been in the Video Gaming industry for over a decade. He is also a diehard fan of all things horror and any Jim Carey movie aswell as anything gadgety and with blinky lights. He tries to convince others that he has Super Powers. He doesn't.