Tru Blu Entertainment announced today that Rugby League Live 2 will be released this year for PlayStation 3 and Xbox 360, in New Zealand.
Developed by Australian Game Studios Big Ant, the game promises to deliver the hard-hitting action and excitement of the greatest game of all.
"Rugby League Live 2 will deliver to our consumers the most realistic gameplay ever, as well as the most requested new features like the extensive Player Creator and 10 Year Career Mode", said Managing Director, Sebastian Giompaolo.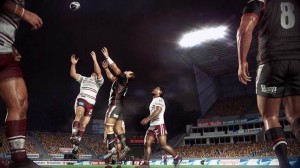 "Rugby League Live 2 provides fans with the most realistic Rugby League gameplay they have ever experienced," said NRL General Manager of Marketing and Commercial, Mr Paul Kind. "Whether it's the strategy of the game's dynamic tackling system or simply the mud forming on the jerseys as the game progresses, players can recreate the excitement of the game every day of the year."
Features of Rugby League Live 2 include:
· A Multitude of Licensed Leagues & Teams: NRL, Super League, Cooperative Championships, NSW & QLD cups, Toyota Cup, Rep teams, Australian, English and New Zealander Internationals.
· 34 high detail stadia from Australia, New Zealand and the UK.
· Dynamic Field Wear & Tear: Grass wears away in areas of action.
· Unique Mud & Sweat: Players accumulate mud on their bodies specifically where they hit the field. Players sweat based on their exertion level.
· Dynamic Tackling System: Fend and break tackle your way past multiple defenders.
· Tactical Passing: Perform defensive or attacking passes to best exploit your opponents.
· Strategic Defense: Set up to increase the likelihood of one, two or three-man, tackles!
· Spectacular High Ball Catching: Soar high to catch the ball or tap it to team mates.
· Create Custom Teams and Players in the fully featured Footy Factory and share them online.
· Competitive or co-operative multiplayer matches with up to eight players (four a side) online.
· Massive 10 Year Career Mode: sign sponsors, hire top flight coaching staff, negotiate player contracts and  set player training programs & intensity to build the ultimate team.
· Experience System: Earn badges and experience both online and off to rise to the top of the leaderboards.
· Double-barreled expert commentary from Andrew Voss and Phil 'Gus' Gould.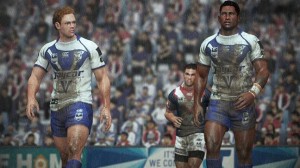 Rugby League Live 2 will be hitting the shelves on 11 October 2012.
[jwplayer config="STG Player" mediaid="1305″]