New Zealand based Pik Pok games has just announced that Adult Swim's Robot Unicorn 2 for iOS (iPad / iPhone) has released for free. Yes, FREE. Developers state this to be the latest, greatest and most majorly epic chapter of the game to date.
Added features into Robot Unicorn Attack allow you to choose between Team Rainbow or Team Inferno and compete on a unique level, every day, for prizes. There are two worlds at war, one of Rainbow and Harmony and one of Ice and Wonder. Both worlds change to new and different layouts every single day. So no game will EVER be the same.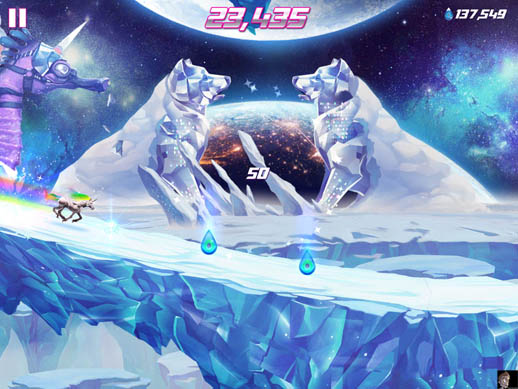 Build and customize your very own unicorn, selecting from different bodies, manes, wings, horns, trails and more whilst either unlocking through gameplay progress or arming yourself with 12 different boost abilities, including "Rainbow Savior" and "Gallow's Gallop".
There are mighty Boss Battles to be had, from Giants equipped with deadly Solar Beams. You will journey through such cosmic spectacles as Space Whales, Leviathan Seahorses, Ice Owls and so on.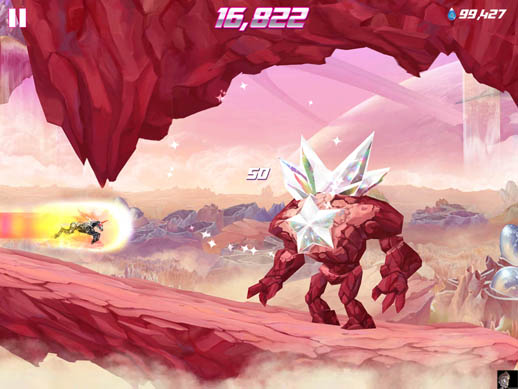 Achieve both personal and community goals, updated daily and personalize your quest (and support the artists) by purchasing new background songs for $.99 apiece, including Erasure's "Always".
Game Center is also wrapped up into the game, so you will be able to show of your Unicorn prowess by way of Achievements and aim to get yourself up high on the Leaderboards.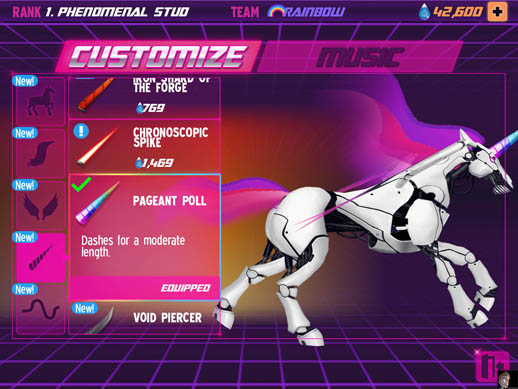 Oh, and for the first time ever in Robot Unicorn Attack you can fly. Fly like the Pegasus you always dreamed you were (but you're not, you are a Unicorn).
Robot Unicorn Attack 2 is available now from the Apple App Store.
[jwplayer config="STG Player" mediaid="3455″]