Ever imagined what an unbridled and rampant animated parody of the Back To The Future Trilogy would look like? Adult Swim's animated cartoon series, Rick and Morty, exemplifies this perfectly in a way that is both crude and wickedly entertaining.
Rick and Morty is an adult orientated science fiction cartoon series which follows the misadventures of the alcoholic scientist, Rick, and his misguided, easily influenced and spineless grandson, Morty. Together, the pair inadvertently unleash cosmic chaos through inter-dimensional travel, all the while maintaining their domestic lives with Morty's family, consisting of Rick's veterinarian and equine heart surgeon daughter, Beth, her often times clueless husband, Jerry and their teenage daughter, Summer.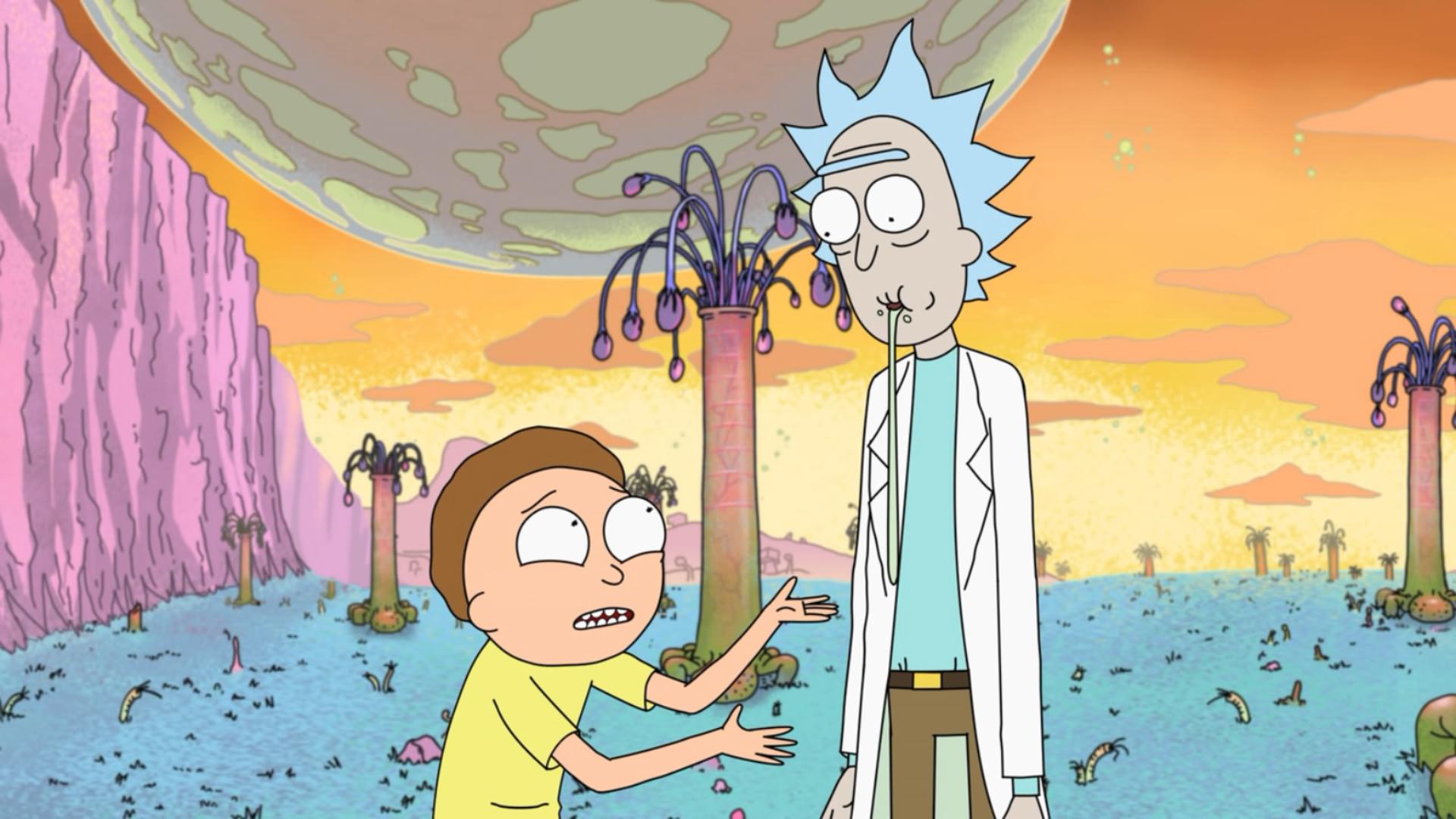 Unlike other adult cartoons such as Family Guy and Futurama, Rick and Morty is a much brighter series visually as the series utilises almost neon-like colours, especially when showcasing the different worlds across multiple dimensions. However, unlike other animated series, the drawing and animation style of Rick and Morty appears far less thought out and almost effortlessly drawn, which adds to the series' charm. It's so far the only series I've seen where each of the character's pupils are just squiggly lines.
Whilst other adult cartoons utilise sexual references and crass humour to appeal to its mature audiences, both seasons of Rick and Morty does well not to dwell too much on fart jokes, violence, drugs, sex and booze (even though it's clearly evident that Rick is an alcoholic). Instead, the humour of the series stems from the outrageous situations Rick gets himself and Morty into.
At times, the characterisation can be a little annoying, particularly Morty's incessant whining. There are moments where an episode can be far too bright, whiny and just not all that smart but nevertheless it remains entertaining through rather funny antics. One of my favourite episodes which clearly depicts this annoyance yet fun factor is the episode about the Mister Meeseeks. By the end of the episode, you wont know whether you felt happy or sorry for the Meeseeks.
Both seasons of Rick and Morty illustrate the wild imaginations that are present in many minds.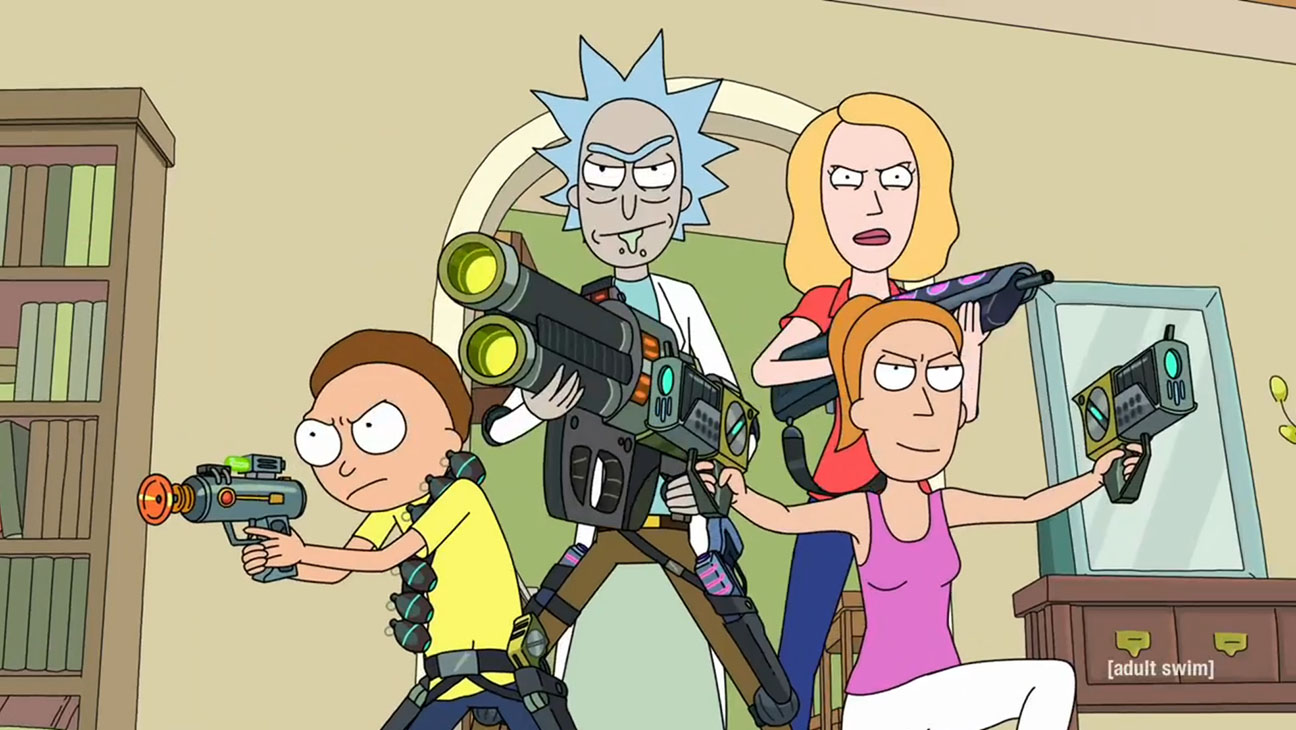 It takes plenty of creativity to come up with such strange, bizarre and yet entertaining situations to portray on screen. With such critical acclaim and enjoyment of the series the world over, it is almost likely that the series will live well past two seasons. Here's to more ridiculous shenanigans, Back To The Future-esque scenes and Morty's annoying outbursts.
Help to Support Shane the Gamer
Keep StG Independent and (mostly) Advertising Free with a Donation
Rick and Morty Season One & Two (Madman - 2016) Review
Year: 2016 (BluRay / DVD Release)
Rating: PG
Running Time: 23 MIN (per Episode)
Genre: Animated, Comedy
Executive Producers: Dan Harmon, Justin Roiland, James A. Fino, Joe Russo II
Voice Actors: Justin Roiland, Chris Parnell, Spencer Grammer, Sarah Chalke
Production Studios: Justin Roiland's Solo Vanity, Card Productions, Harmonious Claptrap, Starburns Industries
Original Network: Adult Swim
Distributor: Madman Entertainment
The following two tabs change content below.

Dhayana, better known to many as just 'D', is a comics/anime/film and TV aficionado, who doubles as a public relations account executive during the day and enthusiastic blogger, social media fiend and occasional fan-fiction writer at night. In my spare time I also write to my blog: Attack on Geek.