Ubisoft have just announced that a demo for the soon to be released Rayman Legends is available to download on Xbox Live online and the PlayStation Network.
The legendary demo of Rayman Legends will feature three different levels from across the Rayman universe as well as a look into the competitive Invasion Mode. Playable maps include Teensies in Trouble and A Toad Story, along with their Invasion Mode counterpart level, and a fan-favourite musical map themed to the song 'Black Betty.' The demo will also include access to the Gallery of Heroes where players can swap costumes of their character, and various trailers for the game.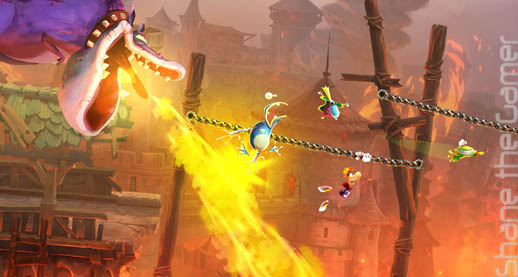 At the same time, Ubisoft is pleased to reveal a walkthrough video highlighting a new musical map available in the game. Titled "Gloo Gloo", this map takes place in the stealthy underwater world, 20,000 Lums Under the Sea.
Following Rayman Origins, our heroes take a 100-year nap, allowing nightmares to infest the Glade of Dreams. Once Rayman awakes from this mysterious sleep, he must set off on a new adventure with his friends to restore order in the universe. While traveling between five different worlds, players must defeat legendary enemies to save the Teenies from these evil villains. Rayman Legends features a wide range of gameplay, including traditional Rayman platforming action and new music rhythm-based stages.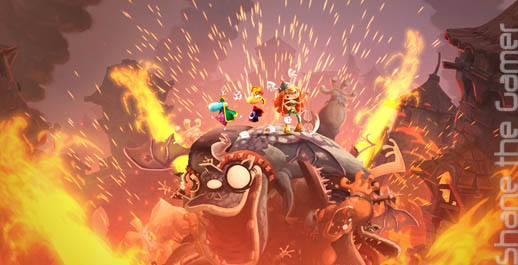 In Rayman Legends, a fifth player can join in on the fun by taking on the role of Murfy exclusively on the Nintendo Wii U GamePad controller. All of the game's adventures can be played by up to five players on Nintendo Wii U.
Rayman Legends will be released in on August 29th, 2013  for Nintendo Wii U, Microsoft Xbox 360, PlayStation3, Sony PlayStationVita and Microsoft Windows PC.