Recently THQ Nordic announced to us at StG that a purchase agreement with the newly formed Slipgate Studios has been agreed to which means Rad Rodgers will be part of THQ Nordic´s IP portfolio moving forward. On top of that, THQ Nordic and Slipgate Studios have sealed another deal to complete development of Rad Rodgers on PlayStation 4 and Xbox One, starting right now.
The Kickstarter financed game brings back the 90's-era PC platformer with a game inspired by classics like Commander Keen, Conker, Ruff'n'Tumble & Jazz Jackrabbit.
"Rad Rodgers was a game we had a lot of fun developing. Beginning with the successful crowd-funding campaign which motivated us extremely, through to the loads of responses and praise we got from fans of the game. It was a great experience for us and now we are happy to let THQ Nordic take over this, as we have the feeling they do not just buy games, but do take good care of them too." said Frederik Schreiber, Slipgate Studios.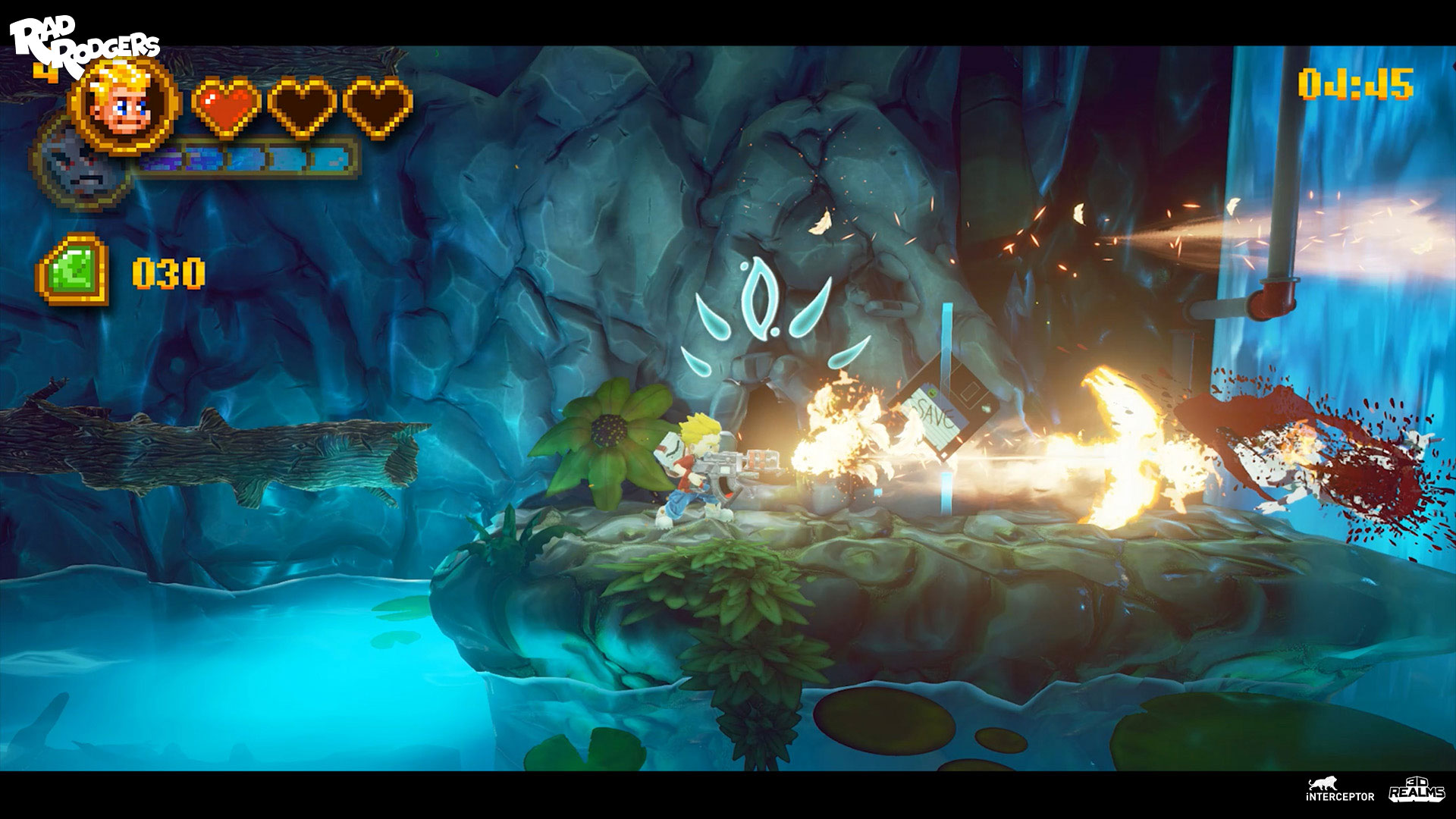 "Rad Rodgers was recently nominated for the award "Best Technical Achievement" at Spilprisen 2017 in Denmark" said Josh Olin, VP Publishing at 3D Realms. "We're honored to have had the chance to work with such a creative group of indie developers, and happy we could help find Rad Rodgers such a promising new future with our friends at THQ Nordic! 3D Realms will continue our mission to help innovative indies find greater levels of success, faster."
"I love it when a plan comes together" comments Reinhard Pollice, Business and Product Development Director at THQ Nordic.
Rad is a rambunctious but spirited young boy who maybe plays too many video games. After dozing off at the tail end of a long night of gaming, Rad awakens to find his dusty old console has turned itself back on. Suddenly a vortex emerges and he's sucked into his TV, where he finds himself the star in his very own video game adventure.
Dusty is Rad's good-hearted but foul-mouthed, now-sentient game console. His clock speed isn't what it used to be, but what he lacks for in megahertz he makes up for with experience and attitude!
Rad & Dusty's adventure begins in the First World, taking them through seven dangerous stages of action-packed, humor-filled, hardcore platforming fun. This decaying jungle world has been infected by a fierce corruption, and it's up to the unlikely buddy-duo Rad and Dusty to save the jungle's inhabitants and restore the Elder Tree as guardian of the land.
Official release date is yet to be determined.