Having released in 2020 exclusive to Google's Stadia gaming platform, Serious Sam 4 is finally here for consoles. It was seriously worth the wait.
The games story is a prequel to Serious Sam 3. A huge portal has opened up in Tunguska, Russia.
The handiwork of a nefarious villain called Mental. He uses this portal as a bridge for his alien armies to invade Earth.
With the planet in peril, the Earth Defence Force is called, led by the one and only Serious Sam.
And serious is exactly what this game is not.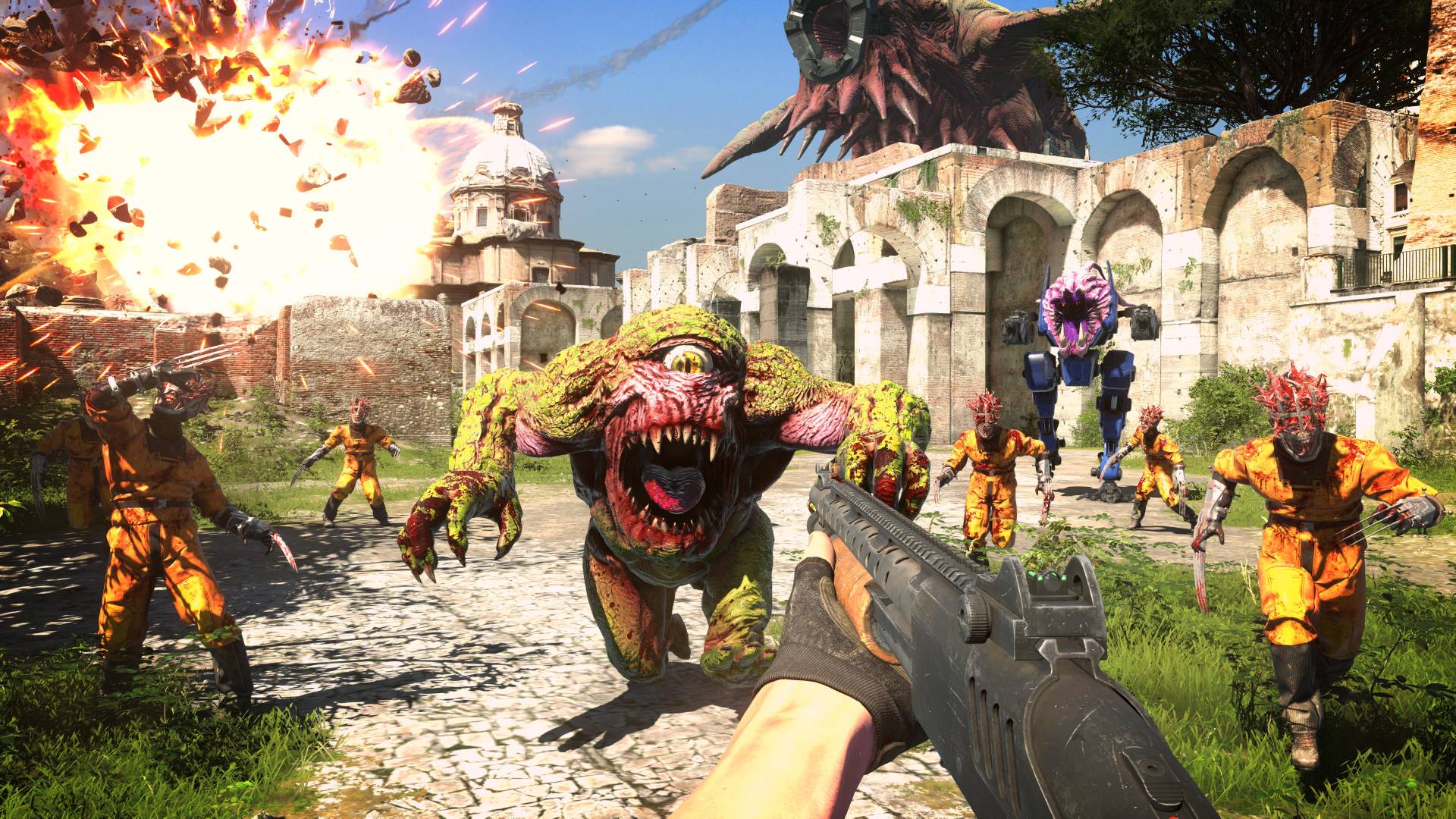 First up you're going to get yourself killed. Then if you choose to do so (and I recommend doing so) you'll need to decorate a tree.
Doing this right at the onset of your action adventure will see you dealing some festive cheer.
Serious Sam 4 can be played in first person or third person. I recommend playing in first person though. There's a lot in the way of game customization, even changing the graphics up to differing filters.
As you progress through each and every destroyed city, some like mazes, it's beneficial to explore. There's a lot of hidden goodies including gadgets that are super handy to get you through some of the more trickier spots. Exploring will offset any time to completion bonus though, as you are scored on how well you played at the end of each chapter.
You can also upgrade Sam's skills and perks by finding orbs hidden throughout Levels. The skill tree is easy enough to work through, but finding the orbs is not so easy to locate.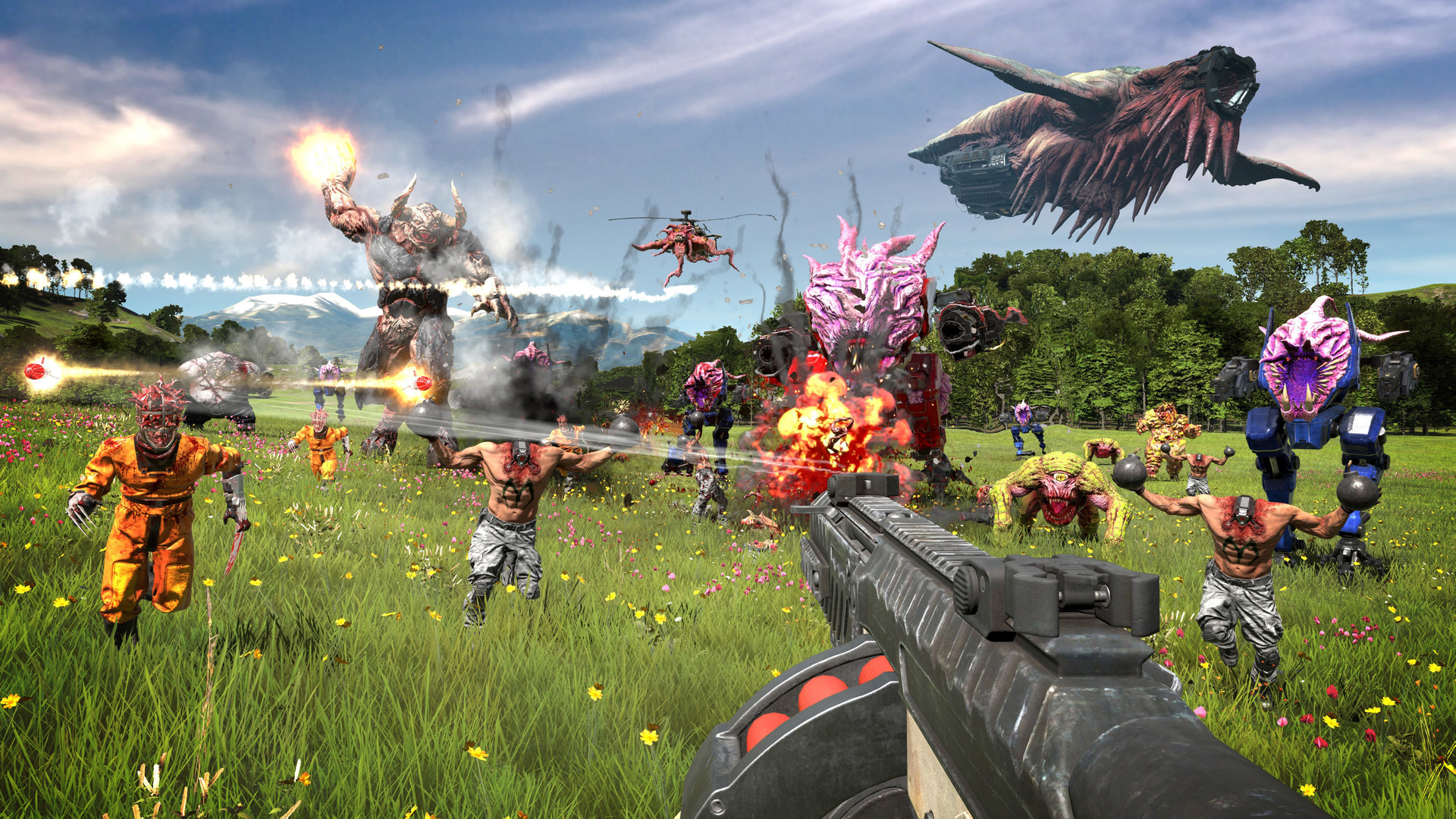 Guns get bigger and badder as you go along.
These are found or acquired as the story progresses. From a pistol through machine guns, rocket launcher and more.
You're not alone in Serious Sam 4.
The Earth Defence Force consists of a few mercenaries, they will fight alongside you, or you'll need to rendezvous with them, depending the chapter.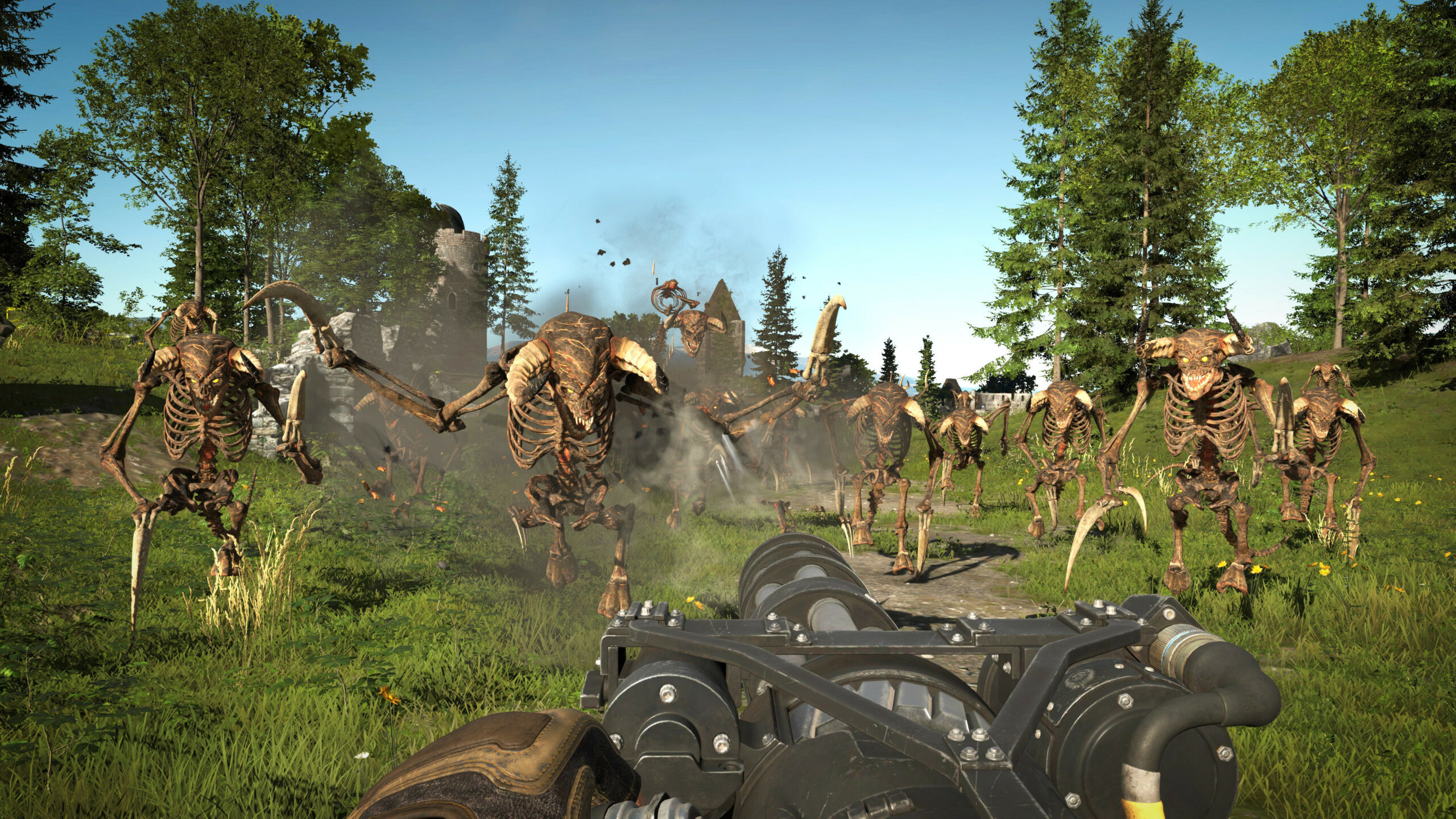 There's also others that you will rescue, who will at times, join you for a brief period.
Your goal is to get to Rome and secure the Holy Grail. An alien artefact. Something Mental is keen to also get.
You're going to have a seriously hellish fun time getting there. And all hell literally breaks loose when a seismic device is set off. Serious Sam 4 is the best in the series so far.
A dark humoured shooter that you're going to play until you finish.
And when you do, there's Survival mode…
Seriously, one of the best shooters I've played all year.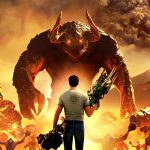 Serious Sam 4 (PlayStation 5) Review
Game details
Released: December 2021
Rating: M15
Platforms reviewed: PlayStation 5
Genre: Shooter
Developer: Croteam
Publisher: Devolver Digital