New weapons, new characters and a new adventure. Our beloved Lombax, Ratchet comes out of retirement and brings his trusted cynical sidekick Clank along for a full on visual and gameplay fest.
Insomniac Games who have been at the helm of the Ratchet & Clank franchise since the first title released in 2002 exclusive to the PlayStation 2.
Having remained consistent throughout the years both is story and gameplay elements our hero's arch nemesis Dr. Nefarious has always tried to wreak havoc, take over the Universe and basically been super annoying to Ratchet's hope for a peaceful existence.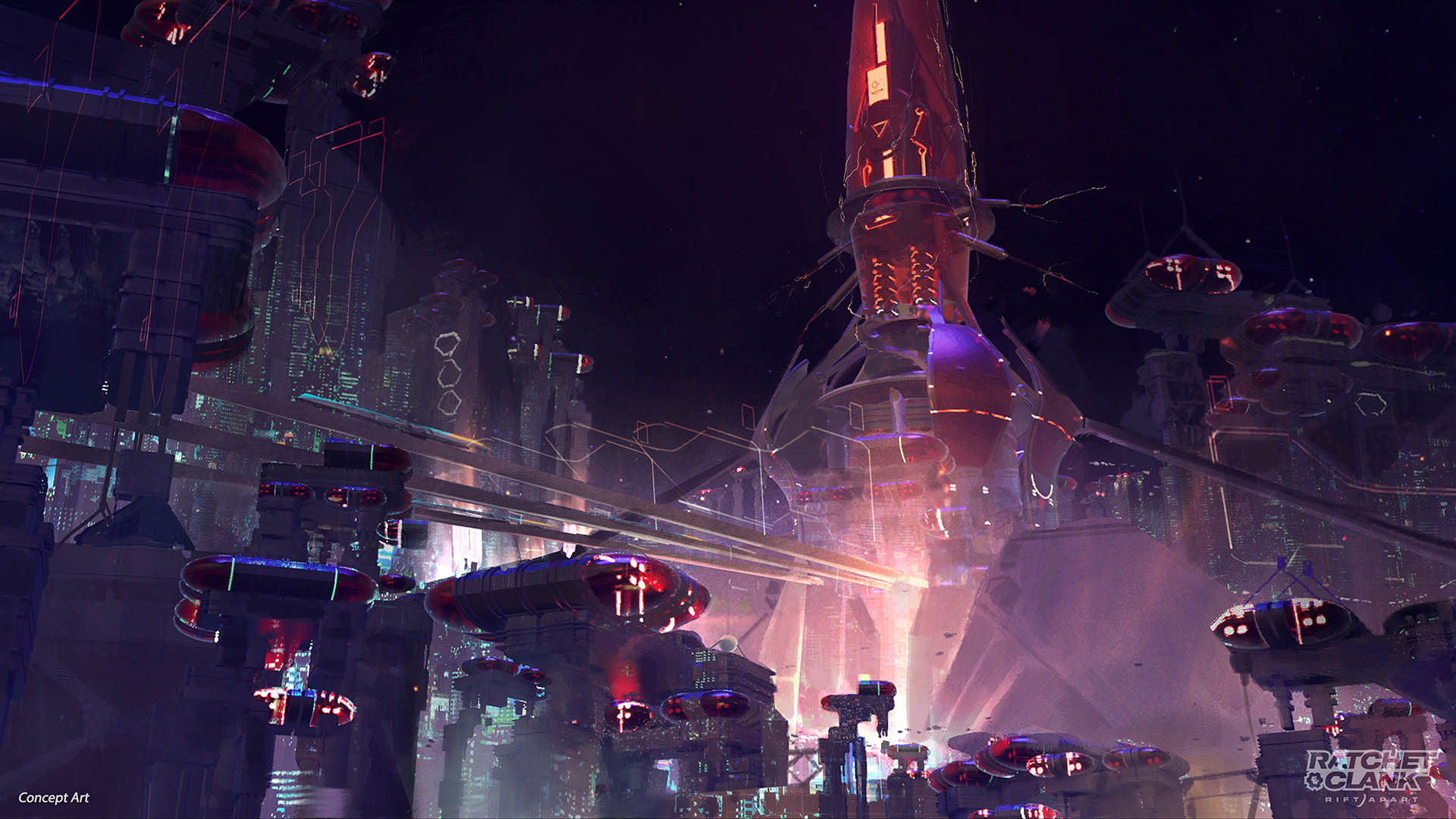 Coming real soon exclusively to PlayStation 5 is Ratchet & Clank: Rift Apart where an alternate Universe exists that runs parallel to the one that Ratchet and Clank exist in.
In this alternate world there is only one hero – Rivet. A strong, brave and no mucking about female Lombax goes solo fighting against Nefarious who in this reality has actually taken over the Galaxy.
Rivet, although a little socially awkwardly shy and used to needing to be self-reliant and resourceful, she has a good heart as she is fierce in battle.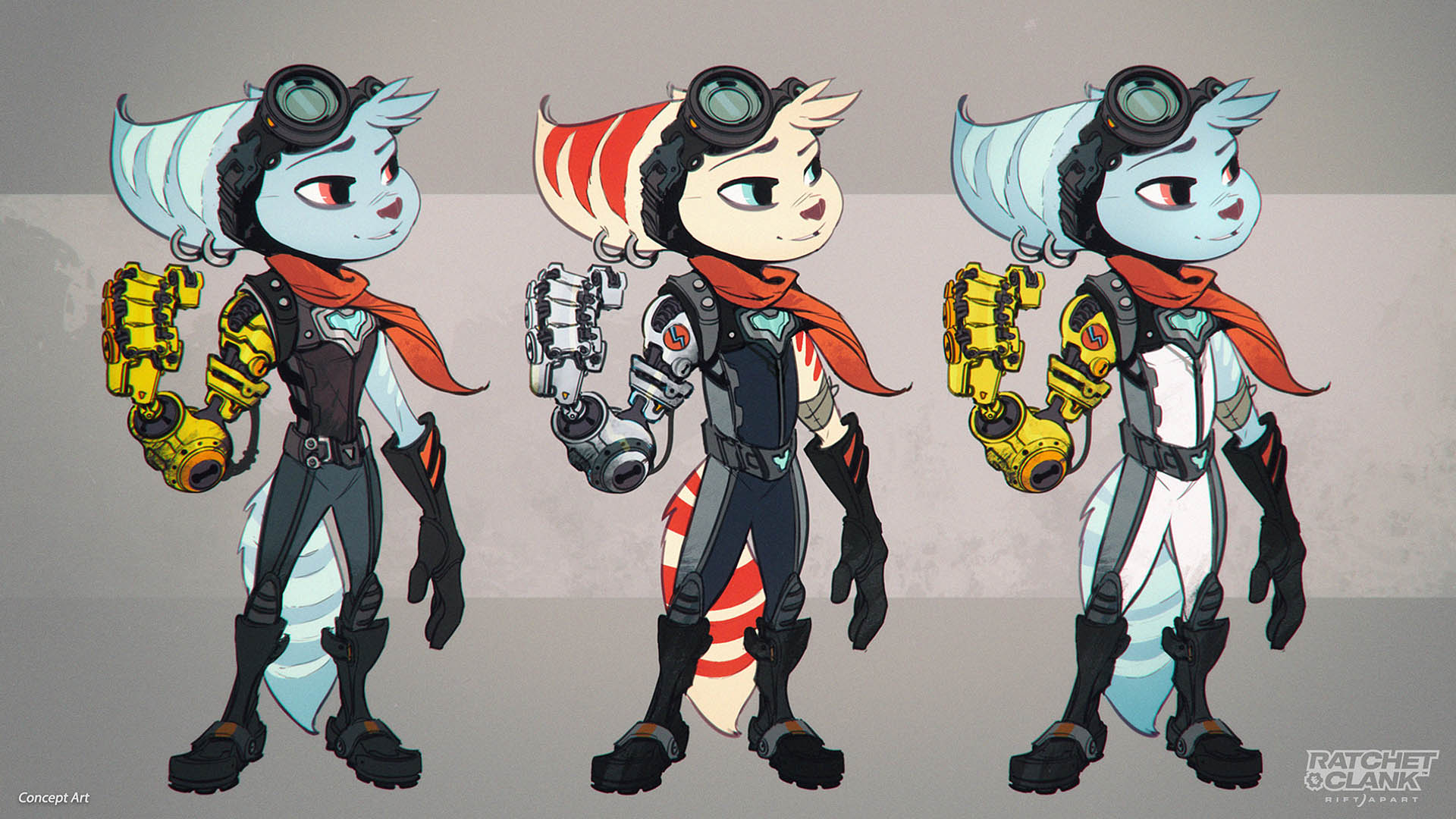 As rifts begin to appear between the two realities you as both Ratchet and Rivet at game specific intervals will conquer Nefarious and his legion of baddies in a story full of humour that we have come to love from prior games.
With the new specs available for the PlayStation 5 (PS5) Insomniac have not held back, maximizing the visuals on screen with some very real-world like effects such as ray-tracing and depth of field.
I was honoured to have been apart of an exclusive show and tell Insomniac breakout session where creators, animators, story-tellers, developers and even the legendary Mark Mothersbaugh (from 80s band DEVO) speaking and sampling portions of the game and it's soundtrack.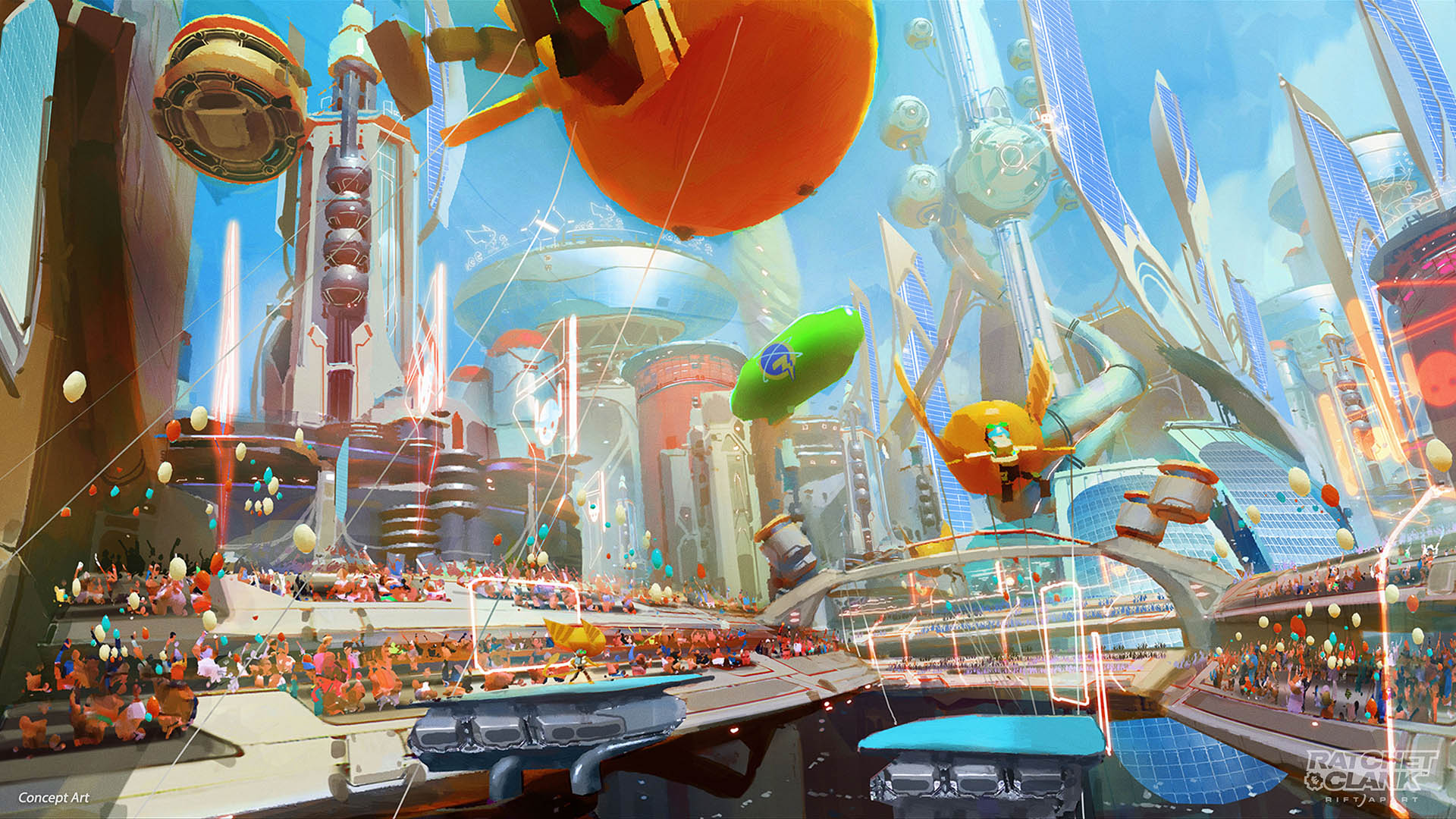 Those that have played any Ratchet & Clank game in the past will be familiar with the very original and unique weapons on offer. I don't want to give any spoilers in this preview, so all I can say is expect a more and even more zany yet amusingly deadly arsenal.
While the breakout sessions touched upon only some of the game that we will be able to play – it was apparent that Ratchet & Clank: Rift Apart is going to be a massively larger than life expansive game.
Mark Mothersbaugh who has done soundtracks for films and TV series was bought in to create the 3D audio pop synth music that you're likely to find your foot tapping away too while you play.
Each and every Ratchet & Clank game has tested the power of the PlayStation console (including portables) that it has released on, Rift Apart is absolutely no different in that respect.
In a few weeks expect another Galactic adventure saving not one but two Universes in the ultimate Ratchet & Clank title yet, Rift Apart.