The original Oddworld: Abe's Odyssey for PlayStation 1 was, at the time, a tour de force in graphics and gameplay innovation.
Oddworld Soulstorm is a direct sequel to 2014's Oddworld: New 'n' Tasty!, (and technically a reboot of Oddworld: Abe's Exodus) but is welcoming enough to people new to the series, like me, to get to grips with it's systems.
Oddworld Soulstorm was released last year for PC (via the Epic Games Store), and PlayStation 4 and 5, but with this new Enhanced Edition it now comes to Xbox consoles as well.
The Enhanced Edition adds new patches and platform-exclusive content, and is generally a more polished experience than the original release. For the many who picked it up as the first PlayStation 5 PlayStation Plus title, you'll be pleased to see it has been updated automatically to this new version for no additional cost.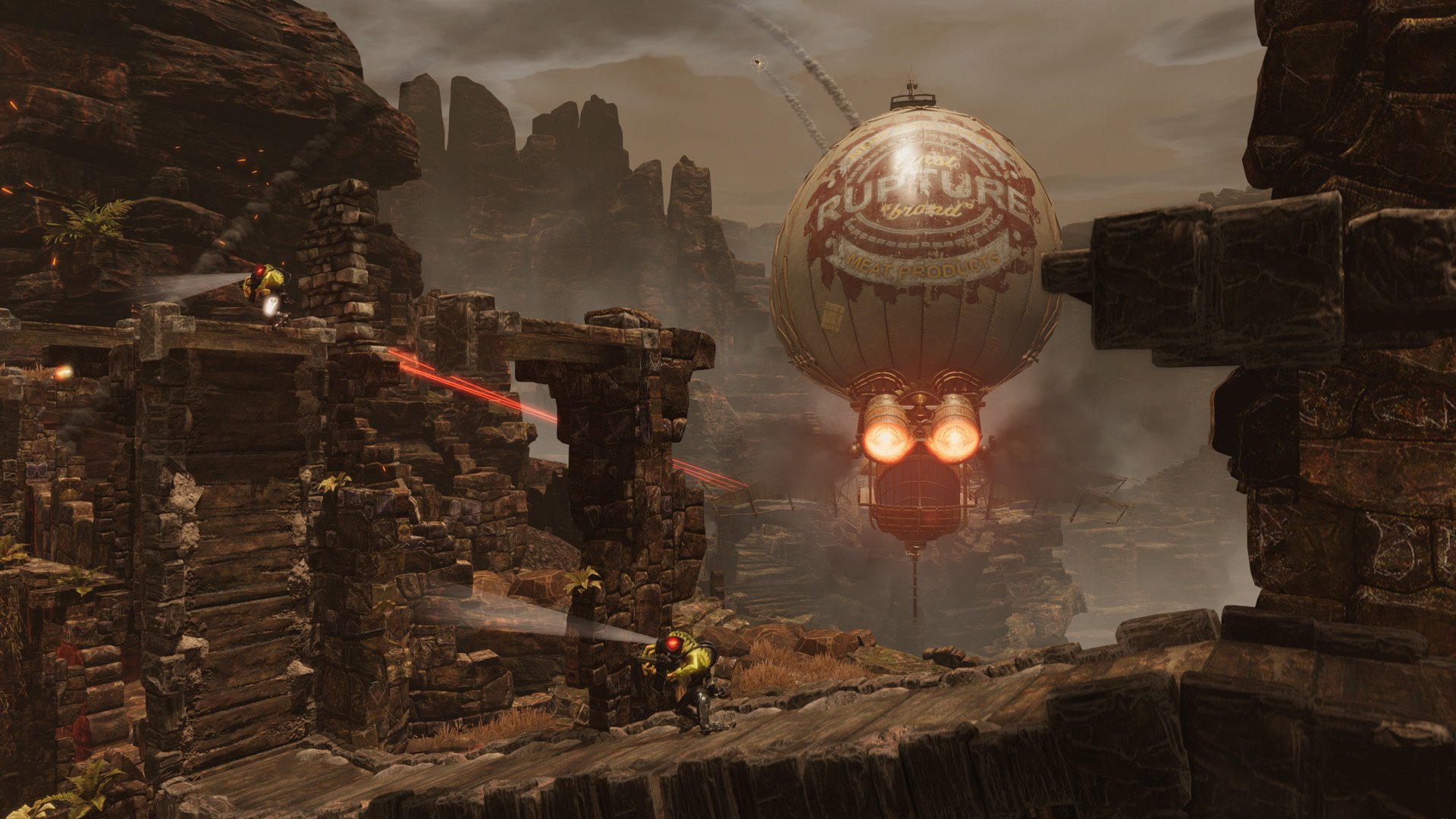 If you haven't played it before, Oddworld is a 2D puzzle platformer where you play a weak, 1960's inspired alien-like lifeform called Abe as he makes his way across dangerous environments, hiding from his overlords who previously enslaved him. Through a combination of potions, mysterious chanting abilities, and sneaking, Abe, a reluctant leader, shows his followers the path to freedom.
And make no mistake, this is a difficult game. You can't just tank damage from enemies and hope to move on. Mistakes are punished, death is usually instant and Abe time and again shows that he is fragile. While it is usually clear what to do, there is still a strong element of trial and error before you can progress in any level. This isn't necessarily a bad thing, mind you, I liked the strong puzzle focus, and it's unique combination with platforming elements. Still, I would have preferred a quick save system in place of the checkpoints, which induce a large amount of stutter as you pass them by, but this is a minor complaint and I can see that it is a creative design decision not to include them.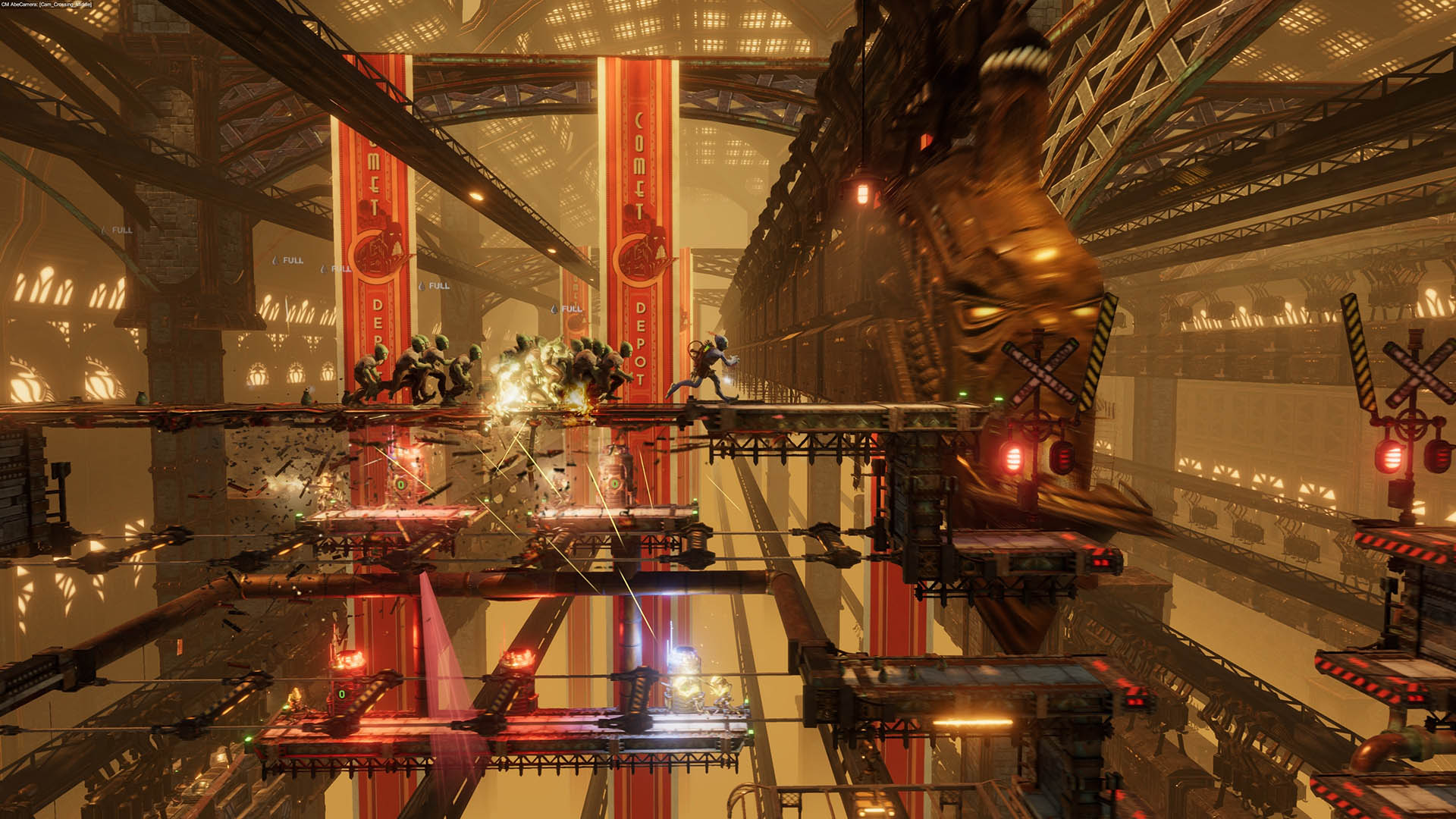 I was also impressed with the extensive use of background elements in what the developers call a "2.9D" system. There are lots of interactions with background elements, with a hugely dynamic camera that moves in and out, and alongside Abe in a way that is innovative for a 2D platformer.
Levels are massive, and what may be a remote background element at one point can eventually become your play space later as the level progresses.
Both Xbox and PlayStation have exclusive content for their platforms in this new Enhanced Edition.
Vykkers Labs will be available to the Xbox versions of the game, but unfortunately I wasn't able to test that version to see what it's like.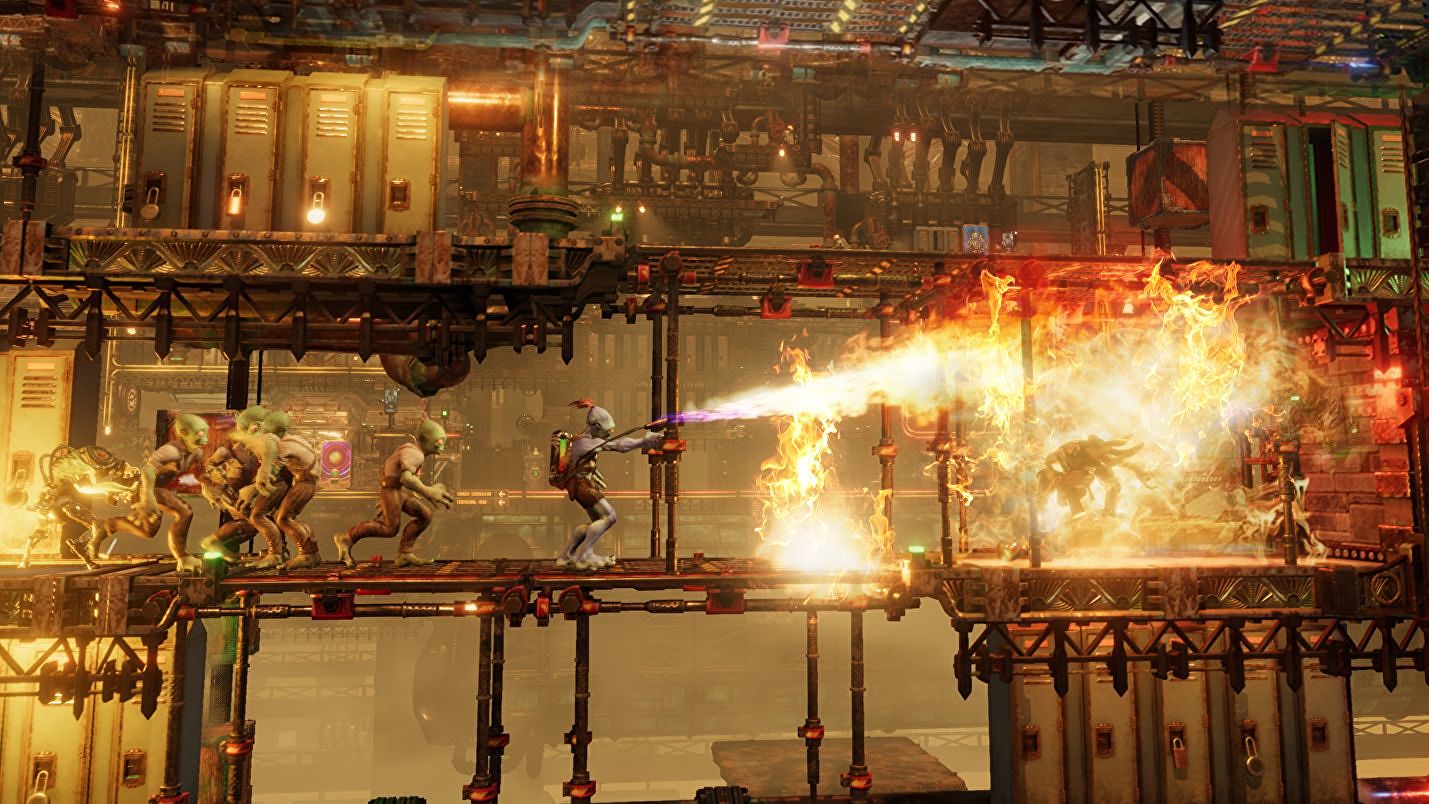 Toby's Escape instead is available for PlayStation players, and focuses on a slightly different set of platformer puzzles set in the basement of Rupture Farms as he makes his way out after Abe destroys the joint. It's a neat addition, and totally separate from the main game.
Platform exclusive content is always frustrating to see, and despite the overall console exclusivity coming to an end it is disappointing to see elements of this remaining in the release program.
Hopefully Vykkers Labs appears on PlayStation and Toby's Escape makes its way to Xbox consoles after the briefest of time windows.
A solid, updated release of an excellent 2020 game, Oddworld Soulstorm: Enhanced Edition is a worthwhile update that provides new reasons to come back for new and old players.
Even after all this time, the Oddworld series is still unique in the gaming space, and I hope to see more of Abe and his adventures in the future.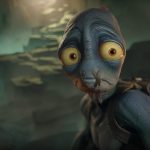 Oddworld Soulstorm: Enhanced Edition (PS5) Review
Game details
Released: December 2021
Rating: PG
Platform reviewed: PlayStation 5
Genre: Puzzle / Platformer
Developer: Oddworld Inhabitants
Publisher: Oddworld Inhabitants, Microids