Rise once again Knight Arthur, it's time to save the Princess all over again.
Ghosts 'n Goblins – Resurrection from Capcom and designed and directed by Ghosts 'n Goblins series creator Tokuro Fujiwara pits you against hordes of ghouls, ghosts, monsters, demons and end of Level Bosses in a 2.5D side scrolling multi-tier levelled game that hearkens back to the original series.
In a story book based narrative, Arthur, the Princess and the Kingdom are enjoying a time of peace and tranquility. As Arthur strips off his gears down to his undies to enjoy a well deserved lie down in the afternoon sun a dark shadow envelopes the land.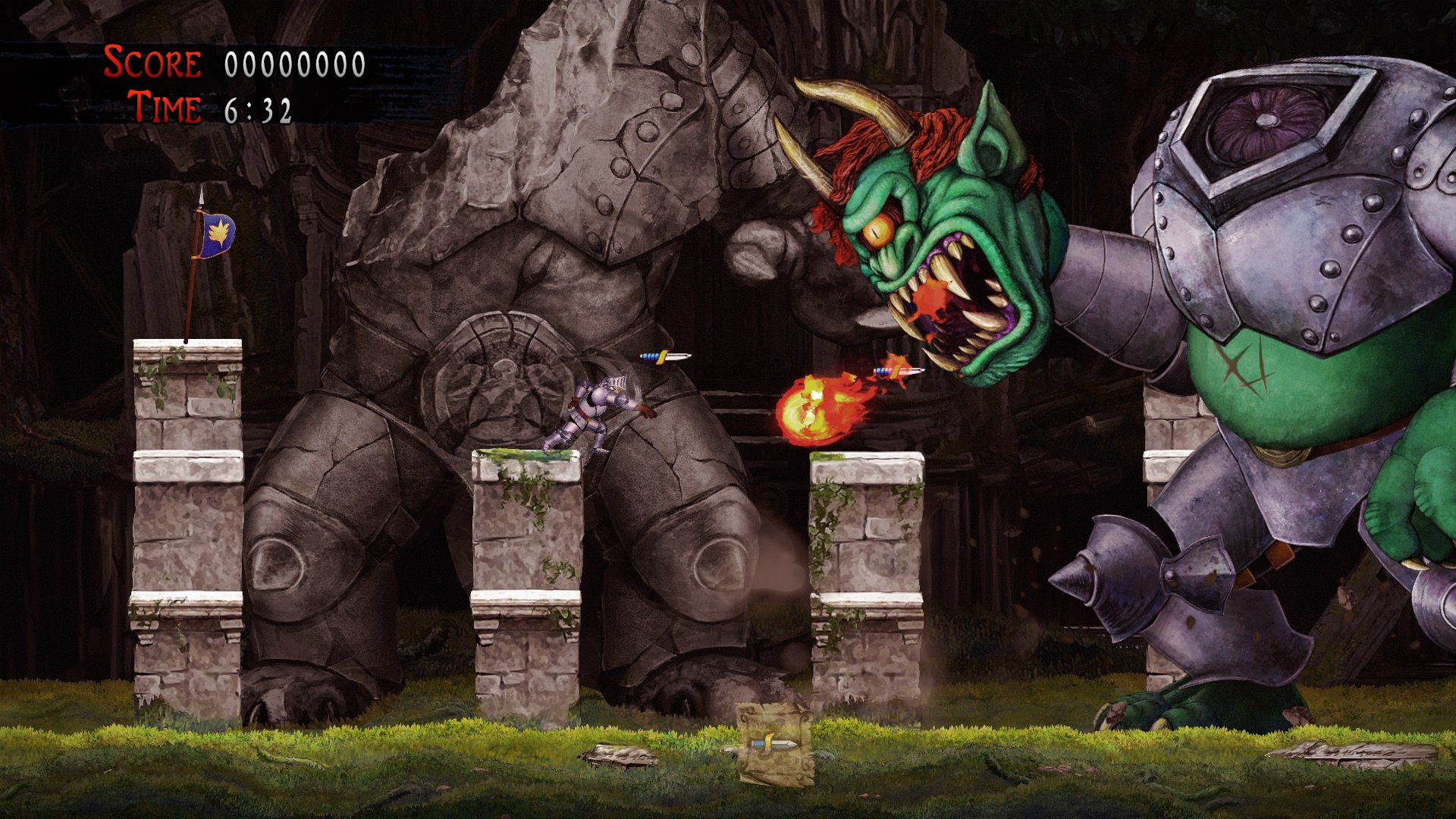 Suddenly the Castle is in flames and the Princess stolen. The sacred Umbral Tree is almost destroyed and your adventure begins to take down the Demon Lord and his minions.
Paths through the Demon Realm can be two fold and I do recommend tackling both paths when they occur.
Arthur has eight different weapons to slay and slice with. The Lance, Spiked Balls, Daggers, Hammer as well as some very amusing magic. Turn all of your foes on screen in to frogs, harness the power of angry weather and wield a thunderstorm and alot more.
Ghosts 'n Goblins – Resurrection has a simple RPG feel to it. You can store up your skills and differing weaponry, all selectable via a key on the PS4 controller. New skills are gained by collecting up the floating Umbral creatures that you find in each Level. These will be housed back in to their tree where you get to spend your Umbral tally from a literal skill tree.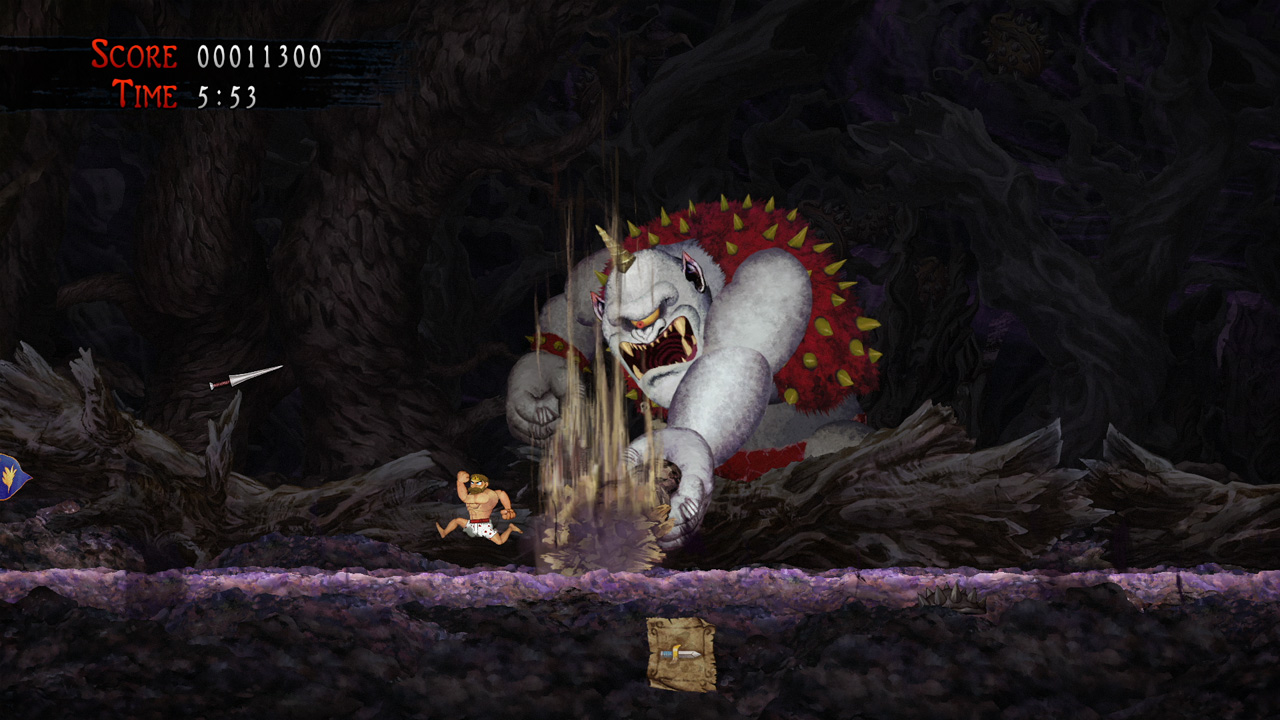 There are secrets galore and of course no shortage of respawning monsters for you to take out… or take you out.
And they will.
Ghosts 'n Goblins – Resurrection difficulty settings usher you into the game. There's a Practice mode where you are immortal and will respawn to continue the adventure. But Practice mode is not where you'll get the full game.
It's a the first handful of Levels, a taster and about an hours worth of play to completion.
Squire, Knight, and Legendary are on offer each having a clock timer and ramping up the difficulty a zillion fold.
Ghosts 'n Goblins – Resurrection is not an easy walk in the shadowy underworld.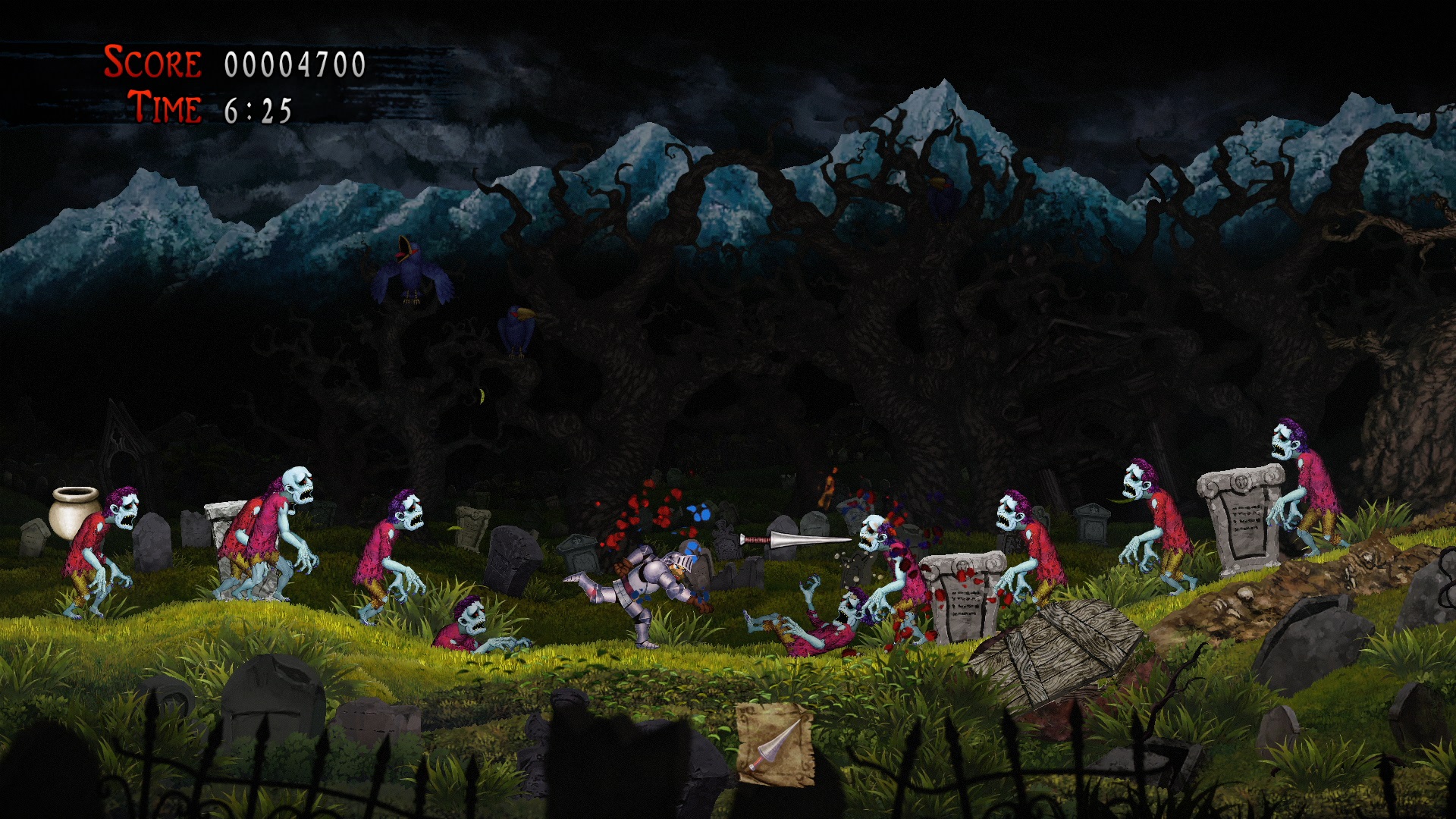 But hey, you're the legendary Knight Arthur. With your armour, your inventory of weapons and magic skills you don't have any fear and nothing can take you down… right?
If you want to share the fun, you can. For the first time on a Ghosts 'n Goblins game you can buddy up with a mate in local co-op.
A simple game that's built off a decades old franchise and one of my personal favourites, Ghosts 'n Goblins – Resurrection is a challenging, satisfying spooktacular homage to the prior editions that you should have a stab at.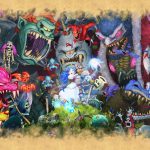 GHOSTS 'N GOBLINS – Resurrection (PS4) Review
Game details
Released: May 2021
Rating: PG
Platforms reviewed: PlayStation 4
Genre: Adventure
Developer: Capcom
Publisher: Capcom