KOEI TECMO has revealed the new multiplayer Scout Mode as well as additional gameplay mechanics available in A.O.T. Wings of Freedom, the titanic action game based on the worldwide anime hit 'Attack on Titan', alongside a new gameplay video.
The fast-paced Scout Mode allows players to recruit up to three companions online to venture outside the wall and face the eerily human-like Titans together. Starting at the camp, team members are able to upgrade their gear, change their costumes and prepare resources for an upcoming onslaught. The leader of the group is able to choose from a wide selection of missions taking place across a variety of different stages, including the Forest of Giant Trees, the Ruined Town, a Farm Village and even the Stohess District. These missions, separate from the main campaign, offer further action-packed events to face as a team.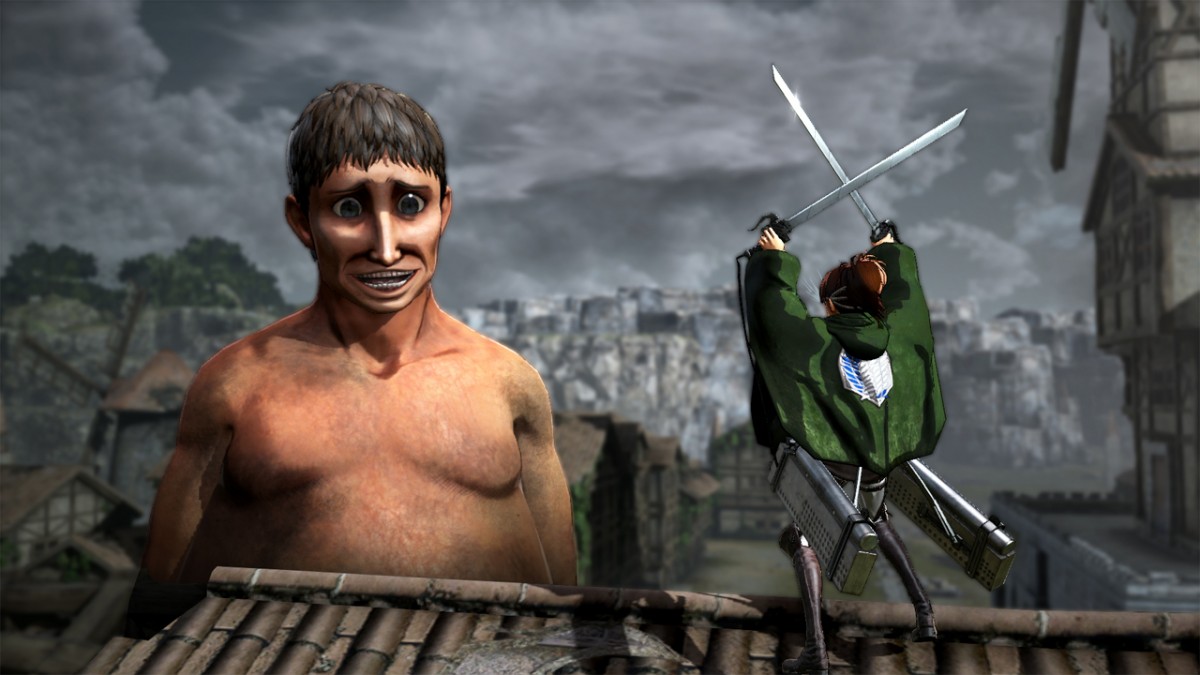 Throughout A.O.T. Wings of Freedom players will have the opportunity to upgrade their titan-slaying gear. The Omni-Directional Manoeuver Gear, blades, and scabbard can be enhanced at the camp with materials found from slaying Titans on single player and multiplayer missions. Enhancements to the Omni-Directional Manoeuver Gear include improved anchors, allowing them to attach on to Titans from a greater distance and at faster speeds. Blades can be sharpened, as well as improved to become longer and more durable, with scabbard upgrades allowing additional blades and gas canisters to be carried. It is important for players to raise their equipment's level to perform more effectively on the battlefield.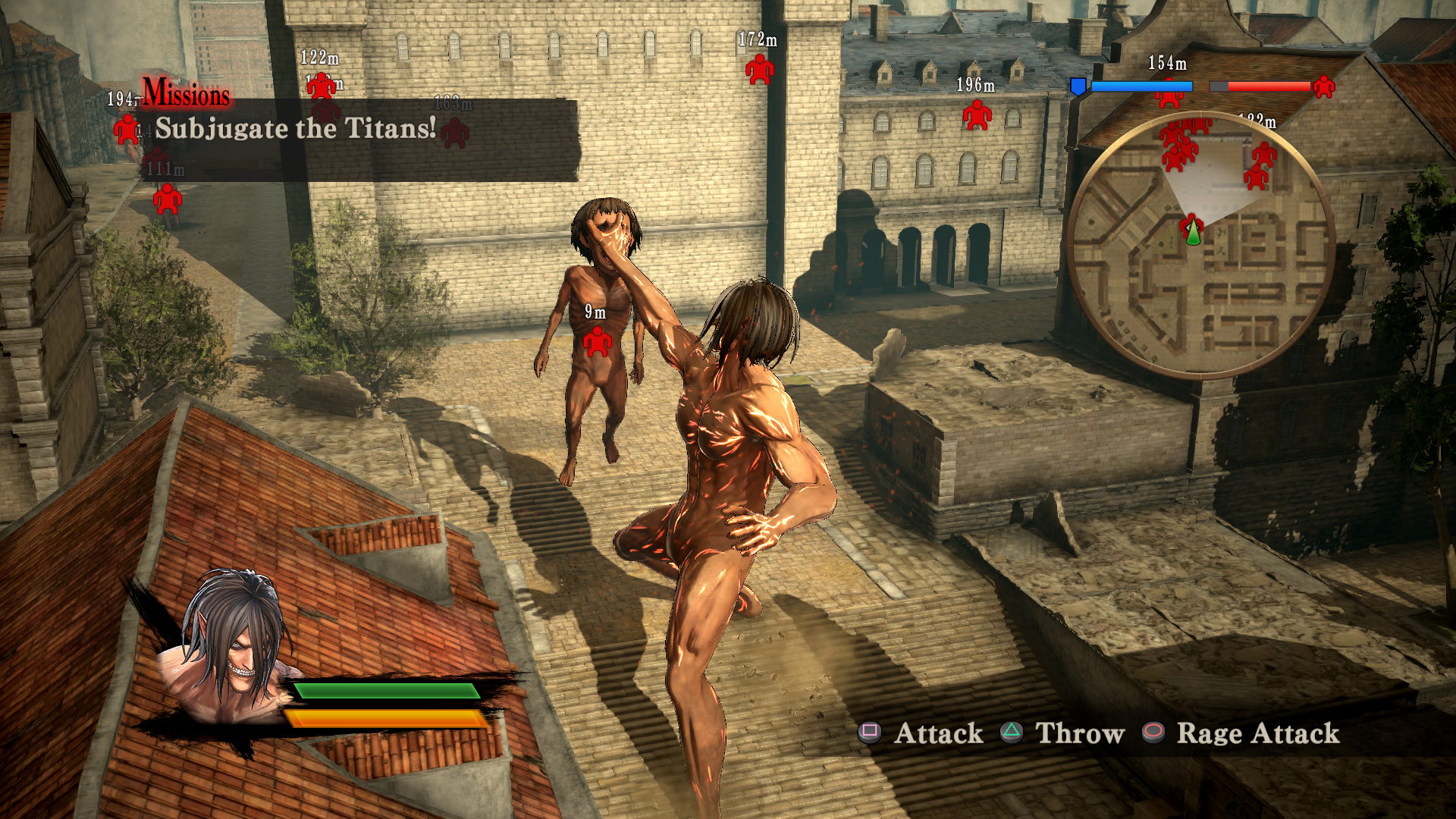 KOEI TECMO released a new gameplay video (above) highlighting the Decisive Battle Signal. Rescuing regiment members in danger and slaying titans will fill up the Decisive Battle Meter which, once used, calls everyone in the player's vicinity to their side to deal a great amount of damage. When activated their attack damage will be heightened, with the blunting of blades and depletion of gas momentarily stopped.
A.O.T. Wings of Freedom is a titanic action game that successfully replicates the claustrophobic atmosphere and fast paced battles of 'Attack on Titan', one of the most celebrated new anime IPs of the last few years, and follows Eren, Mikasa and Armin through the events of the first series. Set in a land where three walls have been built around the settlements, to protect themselves from Titans, three young scouts Eren, Mikasa and Armin witness the end of 100 years of peace. As a Titan breaks down one of the outer walls humanity is once again threatened, and they must fight off the Titans and discover the mystery behind them. Players will experience a claustrophobic atmosphere and fast paced battle action as they repel the fearsome Titans.
The game will release on the 26th of August 2016 for the PlayStation 4 and Xbox One, as well as digitally only on the PlayStation 3, PlayStation Vita and PC via Steam.