Sony's PC port avalanche continues. For a company that only a couple of years ago was dedicated to console system exclusives, this newfound interest in the PC as a platform has been welcome.
To date, we have received high quality ports of Horizon: Zero Dawn, Days Gone, God of War, and most recently Marvel's Spiderman, with Sackboy: A Big Adventure also announced for later this year.
Now, one of Sony's most beloved franchises, Uncharted, has made its way over to Windows PCs. Uncharted: The Legacy of Thieves Collection is both Uncharted 4 and Uncharted: Lost Legacy, also brought to PlayStation 5 earlier this year.
Ported by stalwarts Iron Galaxy, this is a full-featured release, with some extra niceties for PC players to make it the definitive edition, and if you have the hardware, the best place to play the most recent Uncharted games. It is a momentous occasion, and with these two games coming to PC I have realised just how much time I have been playing Sony first-party games over the last year on my gaming PC. It is an opportunity to expand the franchise to a new audience, and though the Uncharted movie wasn't necessarily a top-rated experience, shows that Sony is willing to push properties beyond the console into new media forms.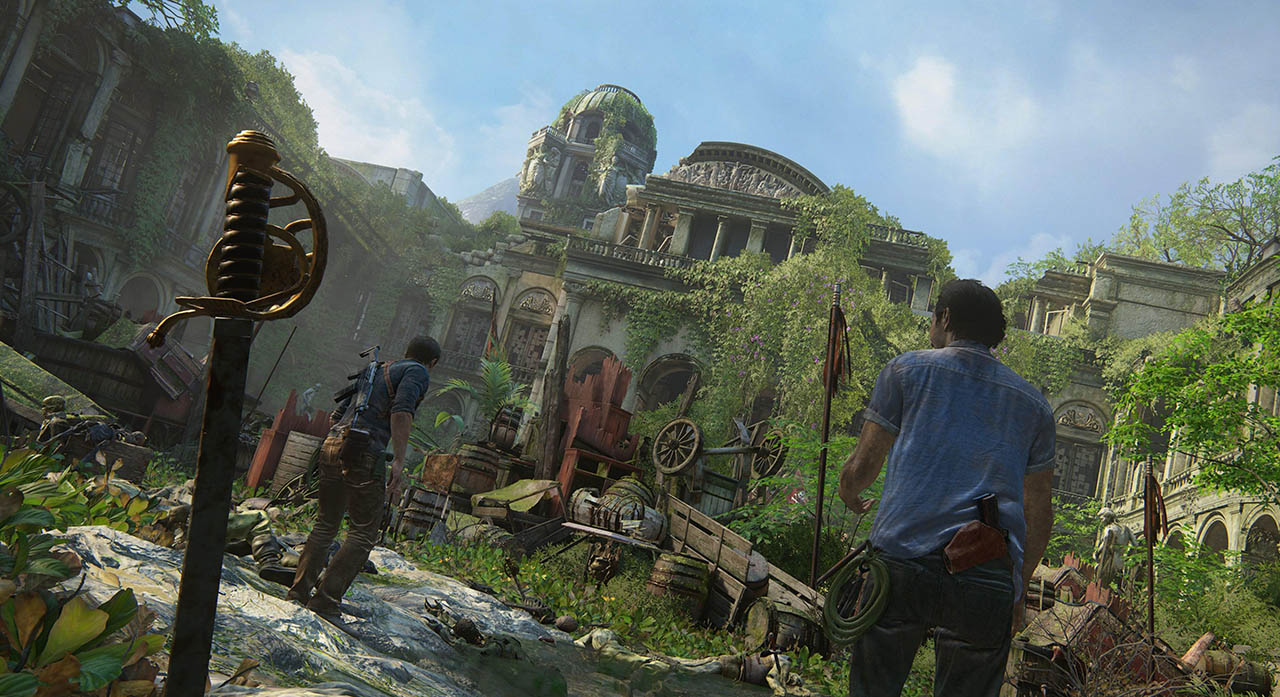 But as a PC port, what can we expect? Firstly, there's the usual bevy of screen and graphical settings options such as higher than PS5 settings for anisotropic filtering, textures, ultrawide resolutions (though most cutscenes are still 16:9), high framerates and more, though perhaps not as many as you might expect. That's not to say you can't get great image quality out of the game, but don't expect entirely new versions of ambient occlusion, global illumination, or other graphical systems.
What is included, however, is the addition of NVIDIA's DLSS and AMD's FSR upscaling technologies (it is unclear whether this is FSR 2.0 or 2.1).
The DLSS implementation is excellent, and on a 4K screen even the DLSS balanced setting looked extremely sharp, and definitely helped to keep frame rates steady on my RTX 3070 GPU. I would have loved to see a dynamic resolution option based on DLSS and/or FSR but perhaps it can be added at a later date.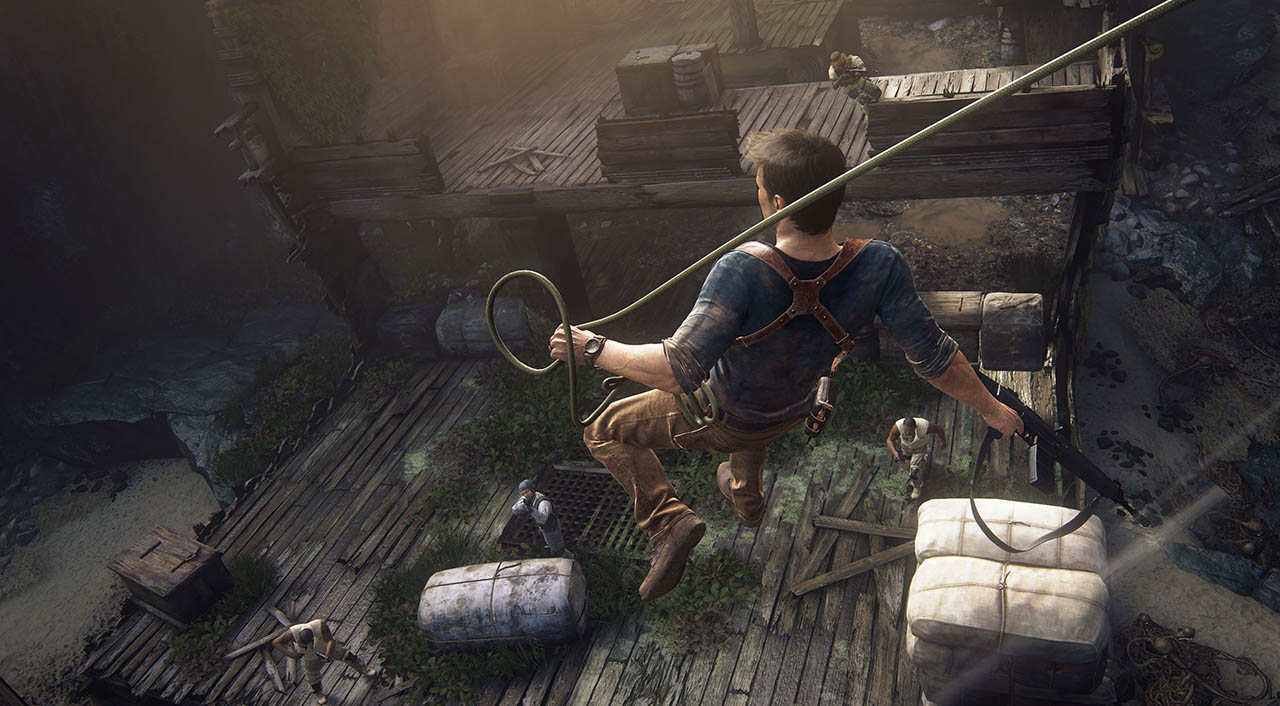 I was pleased to see that the game pre-builds game shaders at the title screen. While this does mean you need to wait a while once you choose either Uncharted 4 or The Lost Legacy on the menu screen, and your PC will use a lot of energy during this time, this will save a lot of shader compilation stutter and lower performance during the game. It is an option I wish more games had as I find compilation stutters extremely distracting.
That's not to say you won't experience any stutters at all, even accounting for this precompilation process. At times I did feel a few during my playthroughs, potentially linked to the game streaming in new assets (despite the game being run from a high- quality NVMe SSD).
It was also great to see accessibility options make their way over from the PlayStation 5 release. Everybody needs accessibility options at some stage, and it is positive to see this commitment from Sony extending to their PC ports. I did have to select my accessibility options again when switching from Uncharted 4 to Uncharted: The Lost Legacy, however and I'm not sure why it couldn't automatically apply to both, as both games provide the same options as far as I can tell. I do find it a bit of an odd choice for the games to be combined into one launcher, especially when the two games are, in the end, separate .exe files. This approach sort of made sense of the PS5 release, but PC players expect a certain level of modularity this setup doesn't provide. It also means that the total download size is north of 120GB, something that could be ameliorated with the option to download only the game that you actually want to play at any one time.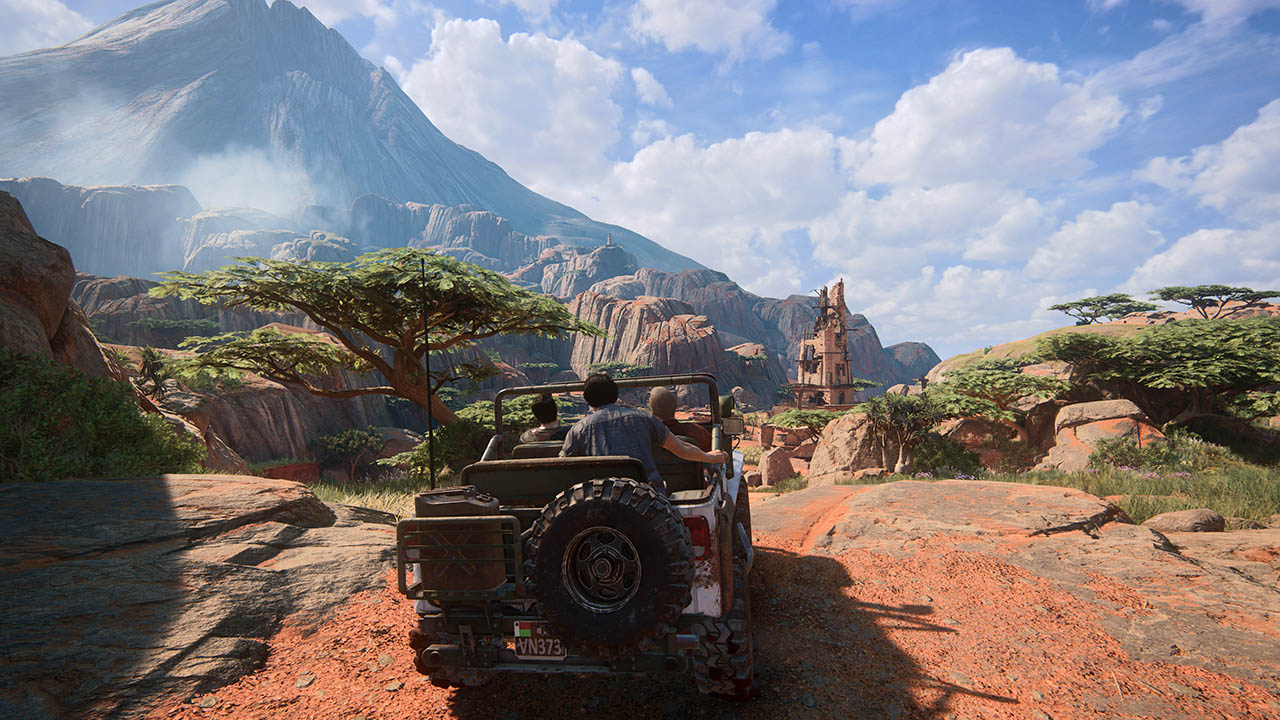 But what of the games themselves?
Well, they are, as expected, excellent. There are no new pieces of content or additions for this release, but Uncharted 4 and The Lost Legacy were standout PS4 titles that are still well worth playing. The enhanced graphical options make the game truly standout, and finally being able to run an Uncharted game at 4K and 60 frames per second was incredible. The art direction, motion capture, voice acting and world design are exceptional, and I'm glad PC players now have the opportunity to experience these stories.
Of course, it has to be mentioned that from a strategic point of view it is bizarre to introduce Uncharted to PC players who might never have played the games before with Nathan Drake's final adventure in Uncharted 4 and, for Uncharted: A Lost Legacy, a story of two characters which assumes a lot of prior knowledge usually gained from playing Uncharted 1-3. I hope that the next stage for Sony is digging back in the archives to upgrade the Nathan Drake Collection for PS4 to PS5 and bringing it to PC as well.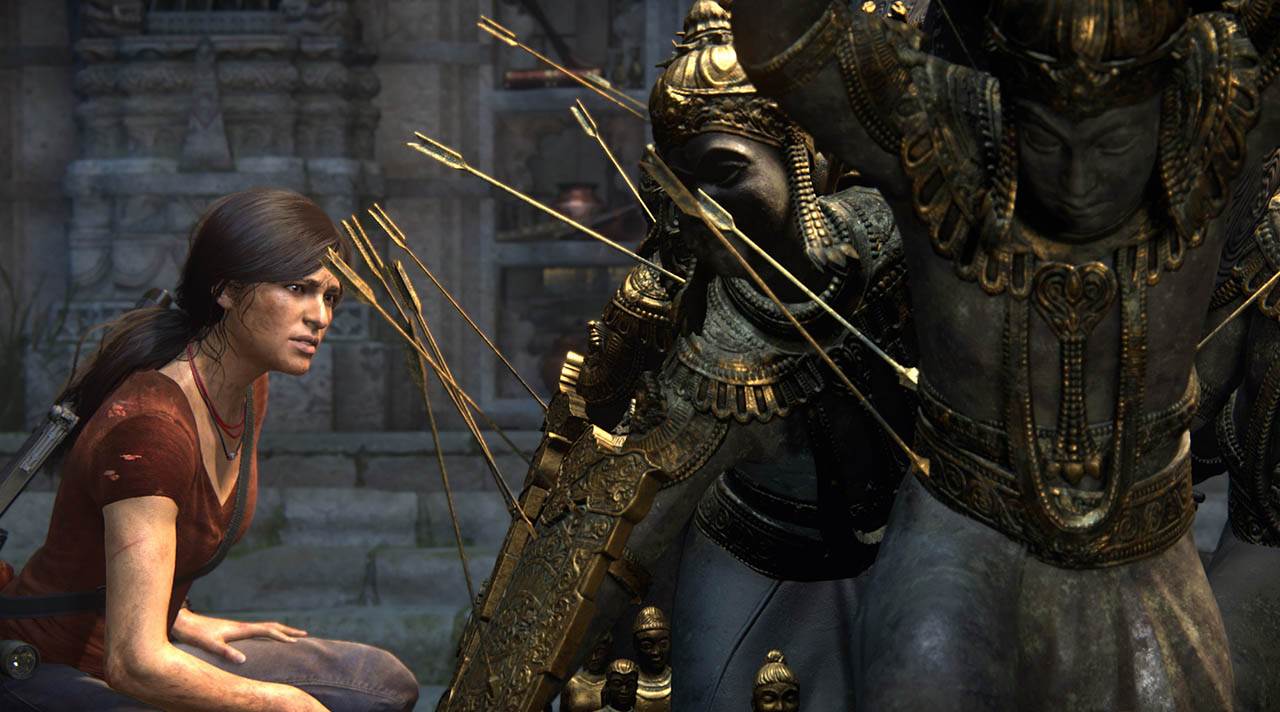 Tragically, it never even received a PS4 Pro patch and is now a bit rough visually in 2022.
If this is your first Uncharted adventure than I do suggest reading up on the story so far (something lacking from the PC and PS5) release, unlike the recently-reviewed Return to Monkey Island). Even better if you can find a PlayStation 4 or 5 to play the Nathan Drake Collection, but I realise that undercuts much of the benefit of the PC release.
These are iconic stories, characters and moments in Sony gaming history, and a Naughty Dog game coming to PC is a sure sign that something has changed at Sony. With The Last of Us Part 1 coming to PC as well, the future for gaming on PC is bright, no matter your publisher of choice.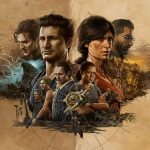 Uncharted: Legacy of Thieves Collection PC Release (PC) Review
Game details
Released: October 2022
Rating: M15+
Platforms reviewed: PC (Windows 10)
Genre: Action
Developer: Naughty Dog
Publisher: Sony