Get your chompers ready for some cherries, because Namco Bandai has just announced that Pac is back! PAC-MAN and the Ghostly Adventures will be coming to Australia and New Zealand for the Xbox 360, PlayStation 3 and the Wii U.
Built upon the timeless and wildly successful PAC-MAN legacy, PAC-MAN and the Ghostly Adventures will boast an entirely new and exciting gaming adventure that is currently under development.
It will follow the traditional PAC storyline and familiar characters from the highly anticipated PAC-MAN and the Ghostly Adventures animated TV series created and produced by Avi Arad, acclaimed director and founder of Marvel Studios.  The TV Series (26 Episodes) will air in Australia from Sept 2013 on Channel 11's "Toasted TV". In addition an exciting range of Toys based on the TV Show will launch in Australia and New Zealand in October 2013.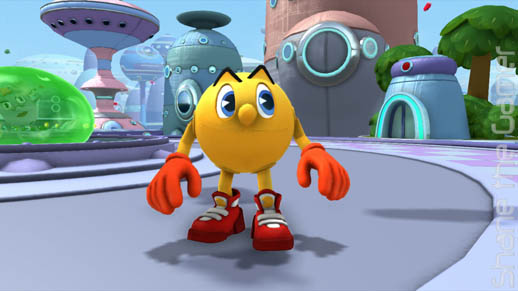 The game revolves around the vibrant universe of Pac-World, where Pacworlders lived in peace until the mischievous Netherworld ghosts, led by their wicked leader Betrayus, escaped from their ghoulish domain to forcibly take control of Pac-World. Pac-World's only hope lies in the last surviving yellow Pacworlder, our hero with a voracious appetite.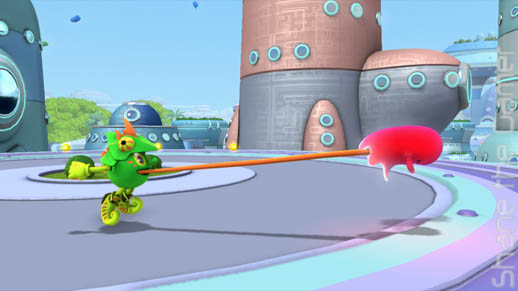 Not only will PAC-MAN and the Ghostly Adventures feature an entirely revamped PAC-MAN universe, but it will also harken back to PAC-MAN origins with classic elements such as Ghost encounters. The Ghost-chomping mechanics return from the original PAC-MAN but with exciting powered up variations, creating an innovative yet familiar gameplay experience.
"As one of the most iconic and popular video game character, PAC-MAN has virtually become the symbol of our company" said Olivier Comte, Senior Vice-President at NAMCO BANDAI Games Europe. "As a wish to renew the PAC-MAN franchise and bring it to the new generation of gamers, we are proud to introduce a brand new concept in the PAC-MAN universe, with PAC-MAN and the Ghostly Adventures".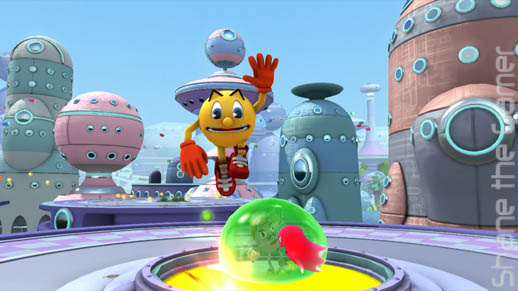 A separate side-scrolling version of the game will also be available for the Nintendo 3DS.
[jwplayer config="STG Player" mediaid="3665″]