Sundance Institute will convene dozens of offscreen events, including inclusive and intersectional conversations on the next wave of storytelling, radical data transparency, the future of democracy at its intersection with the arts, behind-the-scenes panels on the art of filmmaking and musical performances that range from intimate to raucous at the 2019 Sundance Film Festival taking place in Park City, Salt Lake City, and Sundance, Utah, January 24th through February 3rd, 2019.
The first 2019 installment of the longstanding Power of Story series, Power of Story: Makers of the New Narrative Revolution will convene Terence Nance (As Told To G/D Thyself, Random Acts of Flyness), Reggie Watts (Runnin'), John Gaeta (Senior Vice President of Creative Strategy, Magic Leap), Stephanie Dinkins (Not The Only One), and Sarah Ellis (The Seven Ages of Man, director of digital development, Royal Shakespeare Company) and moderator Julia Kaganskiy to explore a range of inspirations, the changing nature of artistic discovery, the necessity of invention, and how culture stands to be dramatically reshaped by revolutionary, new narrative experiences.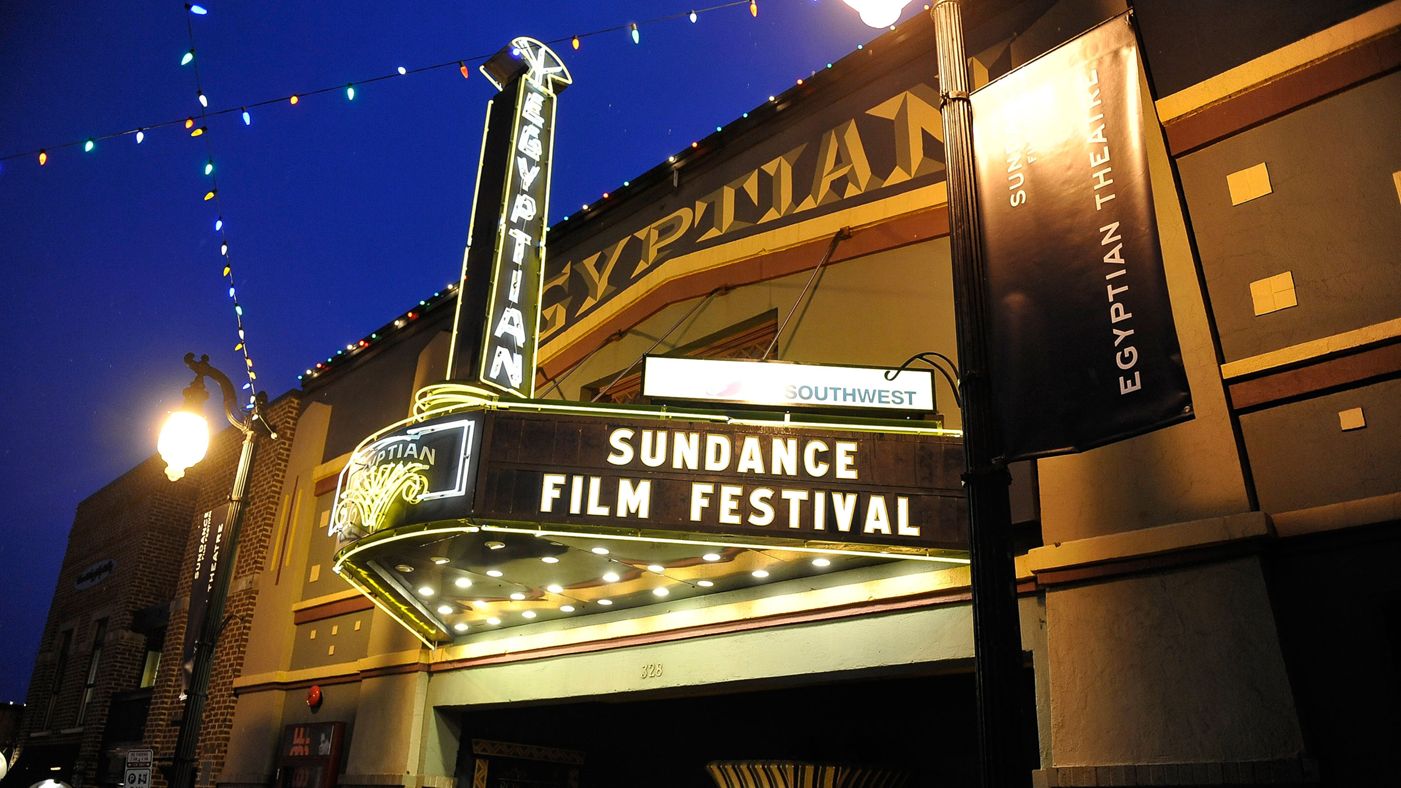 The conversation continues with Power of Story: Pushing Boundaries, which will gather filmmakers Rick Alverson (The Mountain), Mads Brügger (Cold Case Hammarskjöld), Kitty Green (Casting JonBenet), Penny Lane (Hail Satan?), and Asad J. Malik (A Jester's Tale) and moderator John Horn (The Frame) for a conversation about how their work pushes boundaries conceptually, formally, and morally.
The Festival's opening weekend offscreen programming brings democracy into focus: on Saturday, Sundance Institute and For Freedoms co-present a Town Hall on art and democracy, featuring artist-activist Patrisse Cullors, filmmaker Ava DuVernay, playwright Lisa Kron, photographer Susan Meiselas, choreographer Okwui Okpokwasili. On Sunday, veteran investigative journalist Lowell Bergman, political and cultural analyst Farai Chideya, Open Society Foundations President Patrick Gaspard, filmmaker Jehane Noujaim (The Great Hack), and writer Tim Wuexplore the intersection of democracy and journalism.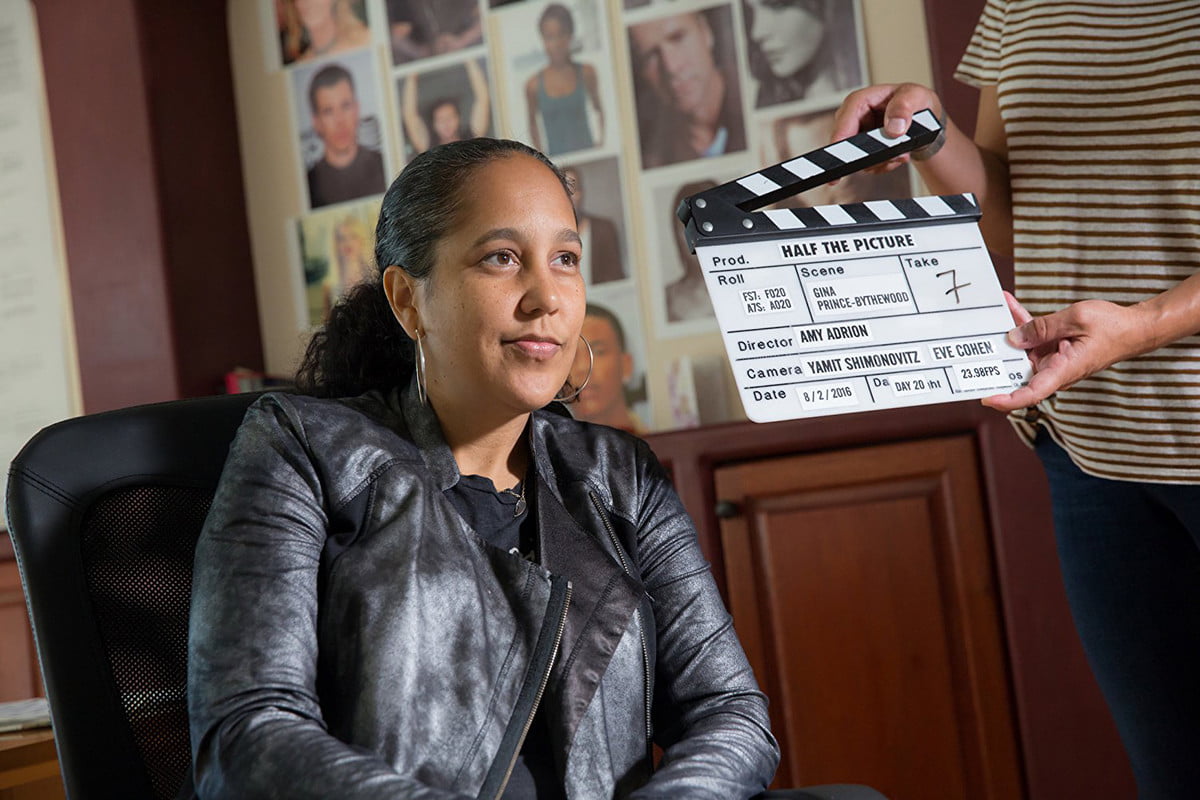 Elsewhere in the program, filmmakers Garrett Bradley, Sky Hopinka, Amelia Winger-Bearskin and RaMell Ross join novelist Tommy Orange (There There) to discuss work made in the context of centuries of erasure and misrepresentation. Alma Ha'rel (Honey Boy) will convene with the legendary Benedetta Barzini (The Disappearance of My Mother) to talk ethical and aesthetic challenges of biography; Kyra Sedgwick and Sacha Jenkins are among the makers talking about creating indie episodic work.
Other noteworthy conversations at the Festival include the Cinema Café daily series of informal chats, which this year will include conversations between Jackie Chan, Chiwetel Ejiofor, Jane Campion, Boots Riley, Hannah Pearl Utt, Ashton Sanders, Desiree Akhavan, Tessa Thompson, among others. Several Cinema Café events are presented by The New York Times TimesTalks.
The Celebration of Music in Film concert features iconic performances inspired by the Sundance Film Festival's most powerful films. Past celebrations have honored legends such as Joan Jett, Common, Erykah Badu, Patti Smith, Lou Reed, Mos Def, Michel Gondry, Darlene Love, and more. This year—which marks the 20th anniversary of the concert series—we celebrate Blinded by the Light, a film that bridges different cultures and corners of the world through the music of Bruce Springsteen. Join us for an evening dedicated to the power of music and film with performances by Feist, The Head and the Heart, Patty Griffin, Rotana Tarabzouni, and composer Kris Bowers in a special duet with Frally Hynes. Celebration of Music in Film is programmed annually by the Sundance Institute Film Music Program.
Other live music at the Festival includes performances at the Sundance ASCAP Music Café (free and open to all Festival credential holders 21 and older) by Grammy winners Claudia Brant, Everlast, Flor de Toloache, Patty Griffin and Lee Ann Womack.
The annual BMI Snowball (open to all Festival credential holders) will feature Neyla Pekarek (formerly of The Lumineers), Hailey Knox  and Tamar-kali. This year's panelists for BMI's composer / director roundtable "Music & Film: The Creative Process," includes Sundance Institute Film Music Program Director Peter Golub; composer Mandy Hoffman and director Minhal Baig (Hala); composer Jon Ekstrand and director May el-Toukhy (Queen of Hearts); composer Blake Neelyand director Ryan White (Ask Dr. Ruth); composer Heather McIntosh and director Martha Stephens (To the Stars); and composer Will Bates (The Inventor) and (TheSound of Silence).
For dates, times, locations and ticket information for these and other offscreen events, including panels and live music see the Official Website.