This year, for the first time, I managed to get myself along to Melbourne for PAX Australia 2015. This expo celebrates all kind of gaming and geeky culture from table-top games to video games. Belonging to more the latter side of things, I found myself generally bouncing around from one video game booth to another. One of the best things about PAX Australia 2015 is that I didn't feel like it was a place for people to try and sell me stuff, instead it felt like a place that people could hang out and have fun.
From a video game perspective, major publishes set up booths with various upcoming or recently released games available to play. While not all the publishers made their way to the expo, many of the big ones like Microsoft, PlayStation, Nintendo, Ubisoft, Alienware and Wargaming made an appearance. Outside of these booths, there were numerous other places for gamers to hang out including a BYOC (Bring your own computer) area, Handheld Lounge involving lots of bean bags to sit and play your handheld, PC and Console Freeplay to kick back and enjoy some gaming and Classic Gaming which ranged from pinball machines to classics like Crash Team Racing.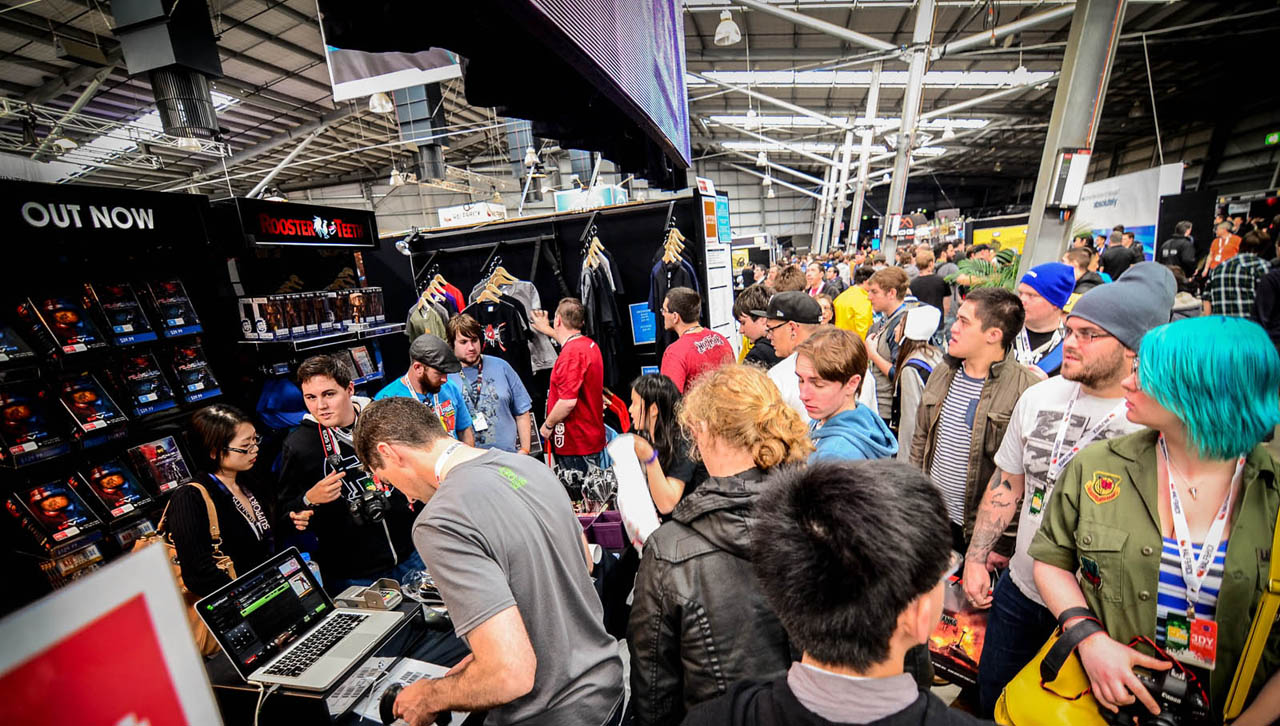 If you weren't into video games there was still a lot to do outside of that with areas to meet to play board games, card games, Dungeons and Dragons as well as various other tabletop games. If you hadn't played one of these games, there was no need to fret as there were numerous people there to show you the way.
Outside of the main hall, numerous theaters held all kinds of panels ranging from a discussion about the future of video games to a live demonstration of Just Cause 3. Unfortunately, I wasn't quick enough for many of the more interesting talks resulting in them being full by the time I got there.
I was mainly there to play video games though which unfortunately turned out to be a bit more disappointing than I expected. This disappointment was a result of poor timing of the event rather than any direct fault of the way it was run. Occurring so late in the year, many of the blockbuster titles have already been released or will be released in the next couple of weeks. This didn't stop an oversized queue from forming up for Halo 5: Guardians which launched in the week leading up to the expo. For me, though, I found it did take away some of the excitement. There were still quite a few interesting and exciting games there that I managed to get my hands on.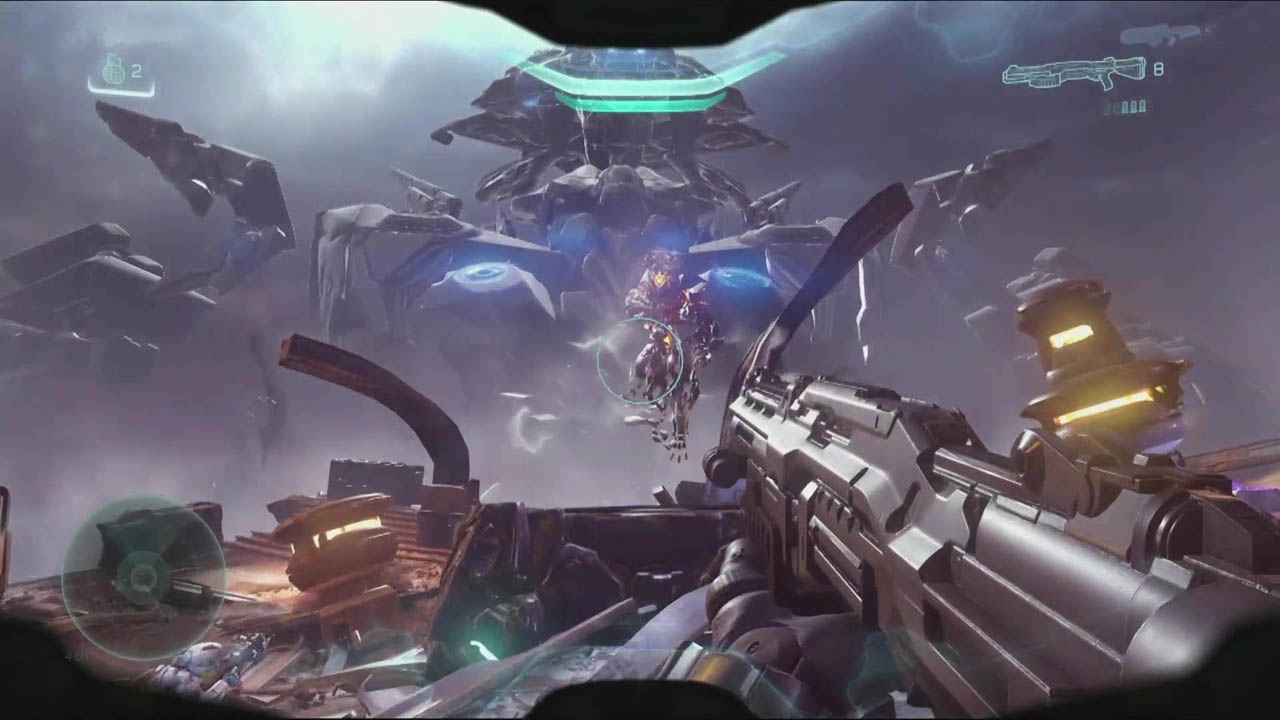 First up on my list was Just Cause 3, having an interview with Rolan Lesterlin, the Game Director, coming up (which will be up on the website soon), I decided to see what this year's entry was all about. Fortunately, the answer to that question was chaos, destruction and a whole lot of fun. A couple of the big features in this entry in a new and improved grapple hook and wing suit.
The grapple hook can be used to tether any two things to each other and pull them towards each other.
My newbie attempts at playing around with this proved to be somewhat lackluster. It wasn't until I went into a one-hour live demonstration the next day that I saw the potential. Based on audience suggestions the developers used this mechanic to do some pretty awesome things like using the grapples to sling-shot an innocent civilian hundreds of meters into the distance, pulling two helicopters into each other and attaching a scooter to an airplane then trying to ride it.
The mix of a wingsuit, grapple hook and some cool other gadgets made the gameplay feel reminiscent of an awesome mix between Superman, Spider-man and Batman. Going into the event I didn't know much about the game, I left knowing that I must get my hands on Just Cause 3 when it launches December the 1st, this year.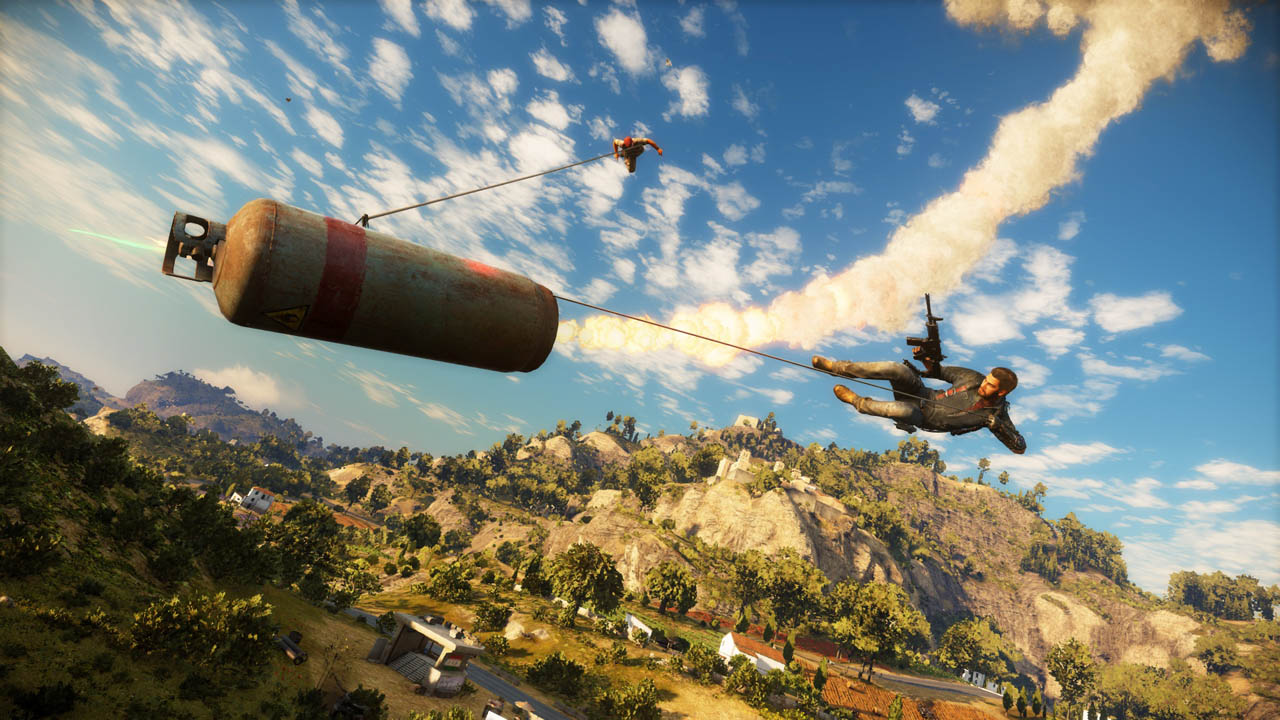 Heading over to the Microsoft booth I managed to get my hands on one of my most anticipated upcoming games this year, Rise of the Tomb Raider.
The demo played through a roughly 15-minute section involving Lara Croft raiding a tomb, a good sign considering how little tombs played in the previous game. In terms of gameplay I didn't notice any changes at all. Given how much I loved the previous entry though I guess I shouldn't feel too disappointed by it. The graphics though was one area which I felt wasn't living up to my expectations.
Environments seemed to lack a level of detail which I have come to expect in other current generation games. If you enjoyed the last entry in the series though, all indications pointed to that you will enjoy this entry when it launches on the 10th of November 2015.
Another highlight of my gaming trip came via way of Total War: Warhammer. While I love Total War games, I am unfamiliar with the Warhammer franchise. Hearing that the Total War games were heading down a fantasy route instantly perked my interest though.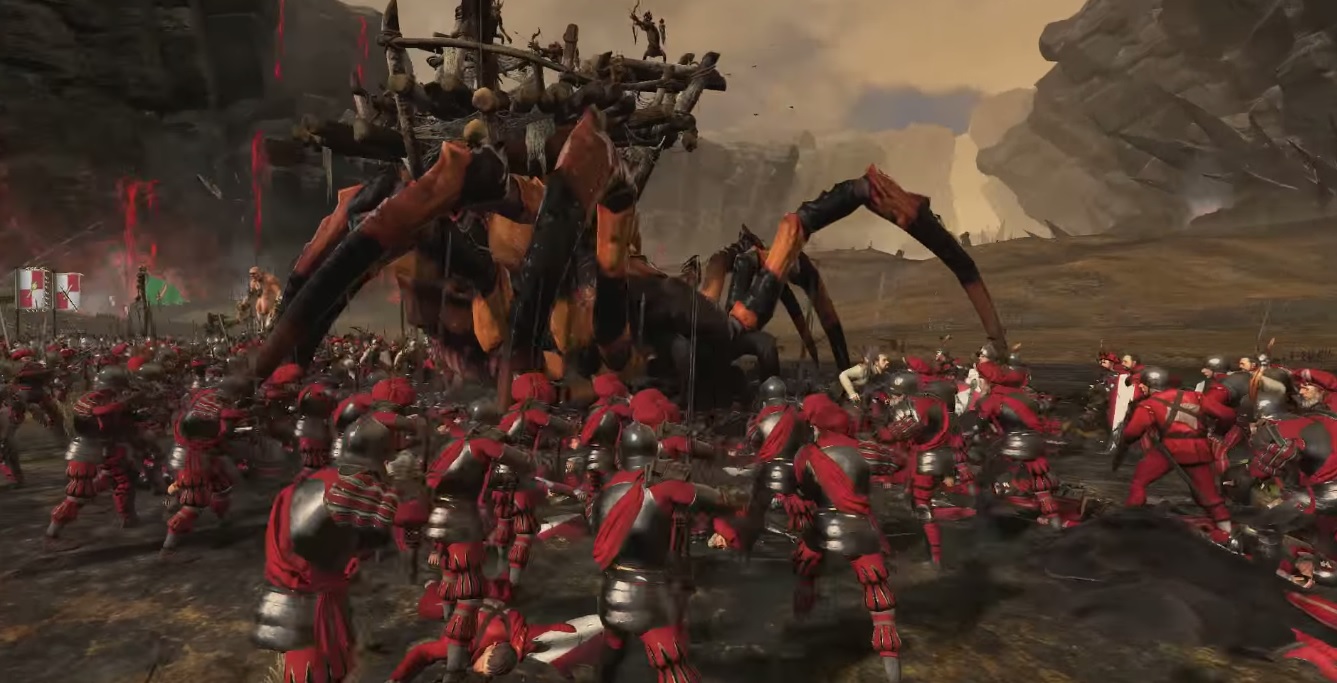 The demo on offer was restricted to a single battle taking meaning I wasn't able to check out any of the turn based faction management. Despite that, the mix of the fantasy setting and the deep strategic battles made the game feel like Total War game that I always wanted.
The use of fantasy creatures allowed for a bigger mix of unit types than typically present in the series ranging from massive boss-like creatures to flamethrower units who toast anyone who come close. The wider mix of units seemed to only deepen the level of strategy available to use in the game. While I didn't get to see any of the faction management, the battles alone were enough to get me excited for the game. Total War: Warhammer is due to launch on the 28th of April 2016 and I'll be counting down the days in the meantime.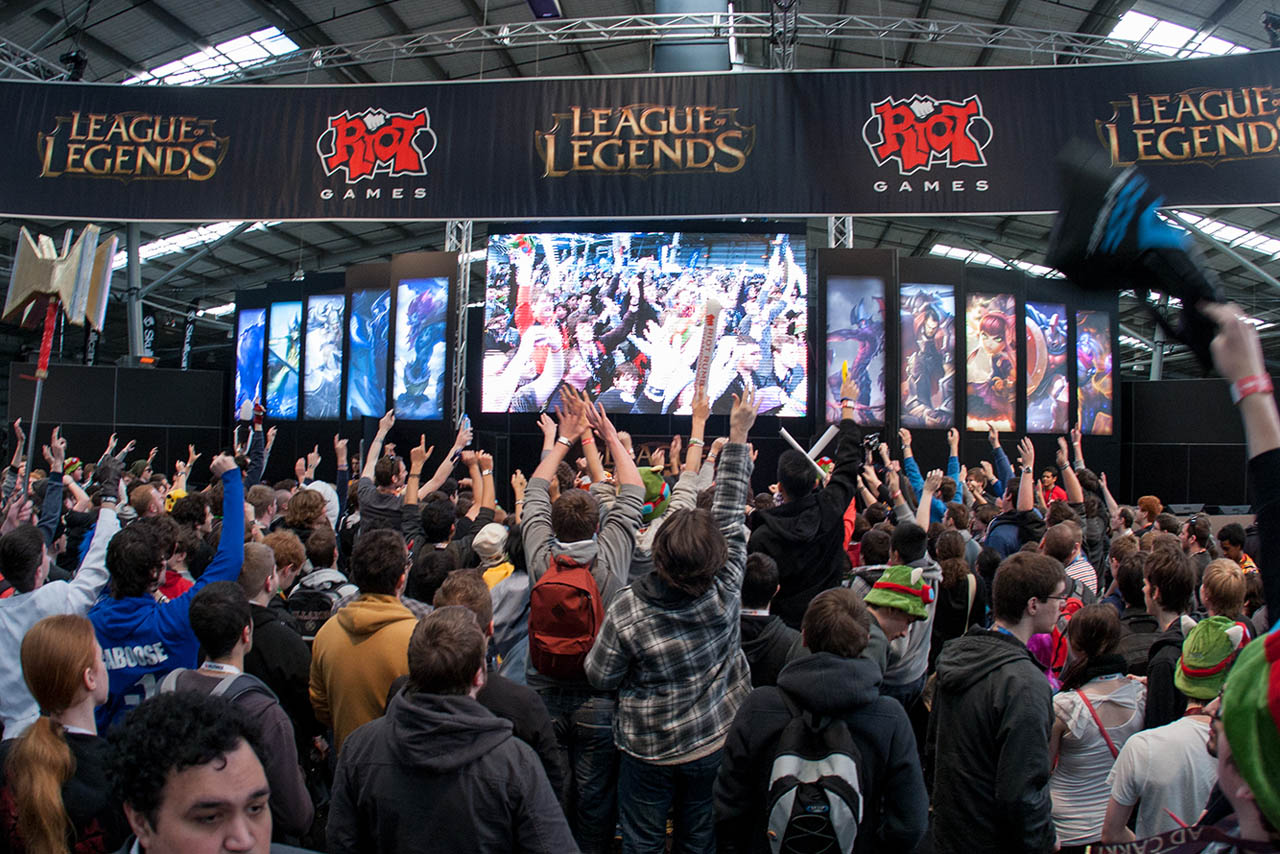 One of the big areas in the main hall came via way of the indie section. The quality of games in this area was a mixed bag with a varying degree of quality and creativity on offer. Given how dominant the U.S. has traditionally been in the industry, it was great seeing so much local talent on display. I did manage to sit down with the developer on a couple of interesting games which I will post articles about in the coming days.
Overall PAX Australia 2015 was an amazing experience. Despite the unfortunate timing which meant that most of this year's biggest titles had already released, there were still a few exciting games on offer. Regardless of what sort of gamer you are, there was tons to see and do. If you are interested in any of the various types of gaming and happen to be in Melbourne, this is one event next year you have got to get yourself along to.