In attendance at the Sony Computer Entertainment (SCE) Inc.'s annual E3 Media & Business Summit press conference where new titles for PS4 and new gaming hardware was unveiled.
A mix of exclusives and third party games including; Destiny from Bungie & Activision, Uncharted 4: A Thief's End from Naughty Dog, Far Cry 4 from Ubisoft, Batman: Arkham Knight from Rocksteady & Warner Bros Interactive, The Order: 1886 from Ready at Dawn and No Man's Sky by Hello Games, and many more.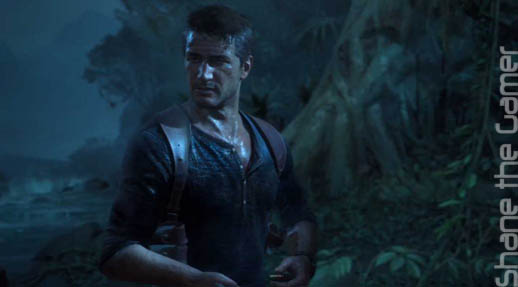 SCE also unveiled an exclusive PS4 Destiny bundle that includes a custom Glacier White PS4, provided an update on its original content series "Powers," introduced PlayStation TV for the North American and European markets, and discussed the rollout of "PlayStation Now" (PS Now) in the United States and Canada.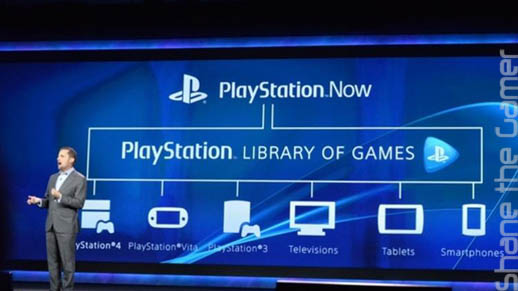 "PS4 is the number one selling next generation console and the announcements we have made at E3 highlight our commitment to maximising the momentum we currently have," said Jim Ryan, president and CEO of Sony Computer Entertainment Europe.  "Content is at the heart of the PlayStation ecosystem and we have showcased just some of the distinctive, fun and immersive experiences we have coming up. Whether it is blockbuster games, such as Destiny or more intimate and unique experiences, such as Entwined, we have something for everyone.  Our commitment is to being for the gamers and being the best place to play."
PlayStation 4 – Only on PlayStation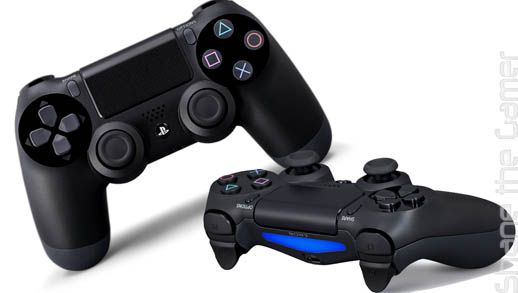 Since the biggest console launch in history back in November 2013, PS4 momentum continues with more than 7 million units sold worldwide.  SCE has strengthened its robust software portfolio with new game announcements revealed live on stage at the Los Angeles Memorial Sports Arena.
Featured titles included The Order:1886; Bloodborne, a new IP from critically acclaimed game director, Hidetaka Miyazaki; LittleBigPlanet 3; inFAMOUS First Light; and Entwined, a new IP from Pixelopus, a small team within San Mateo Studio  composed of recent graduates from various academic programs such as Carnegie Mellon's Entertainment Technology Center and San Jose State's Animation Program.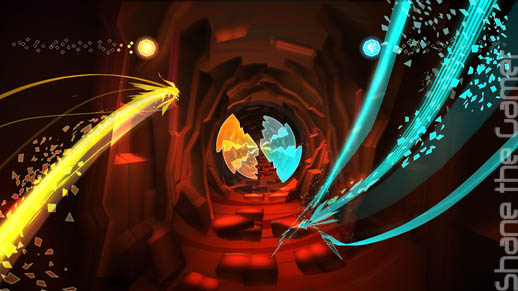 Entwined was immediately made available for PS4 via PlayStation Store. Uncharted 4: A Thief's End f and The Last of Us Remastered, by acclaimed developer Naughty Dog, rounded out the press conference demonstrations from SCE Worldwide Studios.
Play it First, Play it Better
SCE also debuted some of the biggest and best partner titles including Far Cry 4, which was demonstrated live for the first time in co-op mode.
PlayStation gamers who buy Far Cry 4 at launch this November on either PlayStation 3 (PS3) or PS4 can invite some of their PSN friends to play with them even if they don't own the game.
In addition, SCE announced that starting this weekend, PS4 owners around the world will get a chance to play the Destiny First Look Alpha by visiting www.greatnessawaits.com/Destiny. PlayStation gamers will also get their hands on the Destiny Beta first, starting July 17, 2014.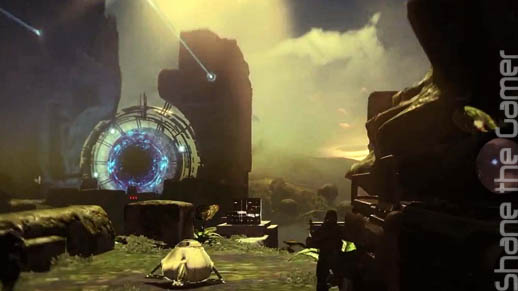 The Destiny experience on PlayStation features an incredible amount of exclusive in-game content for PS4 and PS3, including weapons, armor sets, ships, an entire strike and multiplayer map.
At the press conference, key franchises Dead Island 2 and Mortal Kombat X were unveiled, along with a new partnership with Disney Infinity that includes an exclusive Disney Infinity 2 collector's edition for PS3 and PS4, where the Incredible Hulk will only be available at launch on PlayStation.
Other partnerships announced include Grim Fandango remastered exclusively for both PS3 and PlayStation Vita, Let it Die exclusively for PS4 by creator Suda 51, the console debut of Giant Squid Studios' Abzu on PS4, and a gorgeous demo of No Man's Sky by Hello Games that will launch first on consoles on PS4.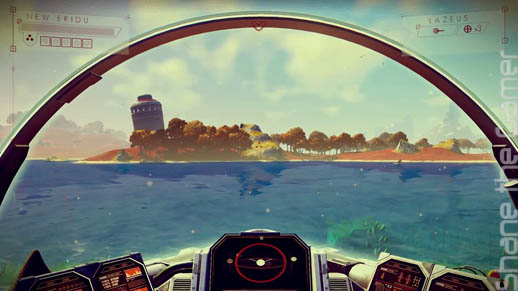 A new trailer from Battelfield: Hardline showcased the console exclusive Beta that's now live on PS4.
Another key announcement featured Grand Theft Auto V coming to PS4 with the ability to transfer progress from Xbox 360 and PS3 directly to PS4. Batman: Arkham Knight from acclaimed studio Rocksteady closed the press conference with a breathtaking gameplay demo and an introduction to the Scarecrow Nightmare Mission that will only be available on PlayStation.
In all, the content illustrated how PlayStation delivers the best place to play now and in the months to come.
In addition to the diverse portfolio of games we were shown, PlayStation also brings the PS4 to life in new ways through innovation and original entertainment content.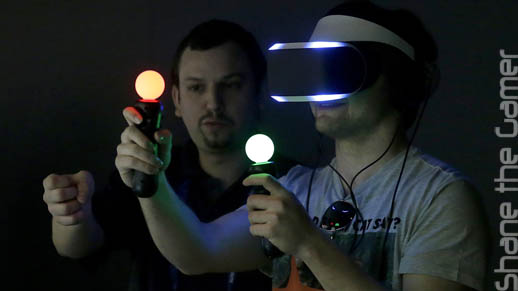 SCE provided an update on Project Morpheus, the virtual reality system introduced last March, which has inspired a phenomenal response from the development community. The company showcased how it is fully leveraging the power of PlayStation Camera to deliver an entirely new medium to gaming, with two new playable game demos which were somewhat hands on at E3.  
PlayStation TV
SCE also announced PS TV for the European and PAL market, an entertainment system that will enable users to easily enjoy a variety of PlayStation game content and PS4 remote play on their TV at home.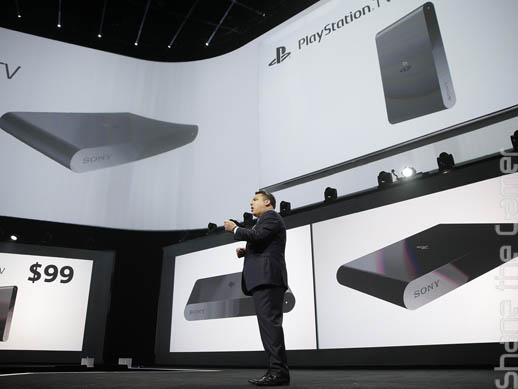 At a suggested retail value of NZD $159.95 for the standalone system, players will be able to play PS4 games from a PS4 system in their home over local Wi-Fi through remote play, download select PS Vita games and classic PlayStation titles through PlayStation Store and when it eventually launches in Europe and the PAL region, stream select PS3 games to the device via PSNow.
Select PS Vita games will also be playable on PS TV via PS Vita cards.  This incredibly small device, with dimensions of approximately 2.5 in. x 4.1 in., fits perfectly next to living room TVs, while also being portable enough to let gamers move it easily to other TVs in their home.
PlayStation Now
SCE also announced new details about PS Now, SCE's streaming game service that leverages cloud-based technology, which will become available in the United States and parts of Canada this summer.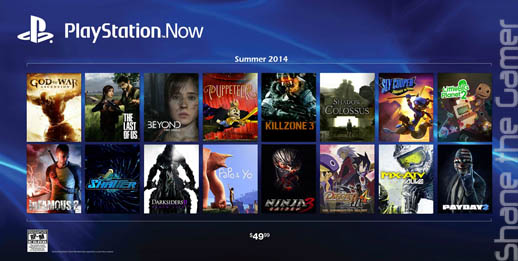 Starting July 31st, 2014 SCE will introduce an open beta where gamers located in supported areas will be able to rent hundreds of PS3 titles. During the open beta SCE will test multiple pricing tiers and rental durations, from short periods to a month or longer, allowing users to play a game at their own individual pace.
PlayStation Vita and PlayStation Bundles
With the on-going rollout of a new slimmer, lighter model of the PlayStation Vita across Europe and the PAL region, momentum has never been stronger for the sleek portable device. 
SCE reinforced that strength of the PS Vita software lineup is unparalleled with more than 1,000 games currently available, making PS Vita the ultimate gamer's companion.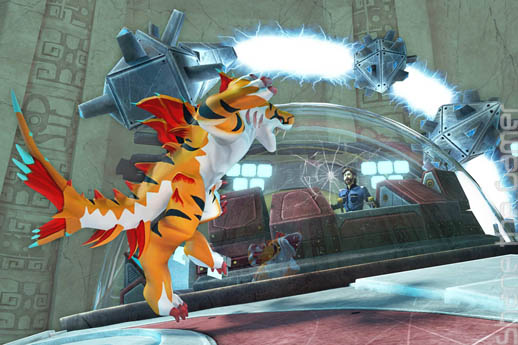 This year, more than 100 games are anticipated to be released, including Minecraft, Invizimals: The Resistance, Hotline Miami 2: Wrong Number, Helldivers, Hohokum, and Guns Up!, a free to play side-scroller action strategy title.
Gamers who own both PS Vita and PS4 will also benefit from a growing library of PS4 titles they can stream to PS Vita system via remote play.
*****
* The Destiny bundle that was announced includes a 500GB Glacier White PS4, Activision and Bungie's Destiny, 1 month membership to PlayStation Plus – available on September 9th 2014.