Over the weekend, Gazillion Entertainment published Game Update 2.14 for Marvel Heroes, a free-to-play MMO that features dozens of Marvel Super Heroes and Super Villains.
Spider-Man, Iron Man, Thor, Wolverine, Hulk, Loki and Captain America and more.
All content and playable heroes can be unlocked by playing the game without cost and each hero can be further customized through unique and extensive leveling systems, power trees, item drops and a robust crafting system. Players can also choose to wear costumes from over 70 years of Marvel history, including costumes from Marvel's recent theatrical blockbusters. Set across diverse locations from the Marvel Universe, Marvel Heroes offers fast-paced, action-packed gameplay.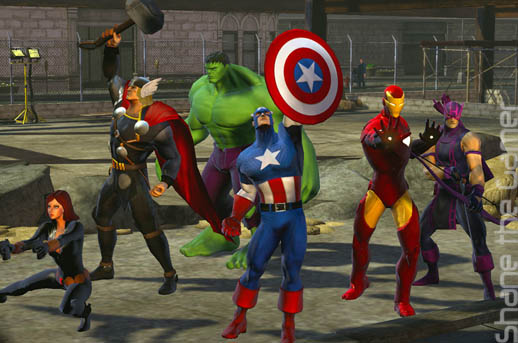 Since the launch of Marvel Heroes in June of 2013, Gazillion has released free content including new story, zones, PvP, gameplay features, Heroes and more. This past weekend's update featured a new zone, Bovineheim, new Cosmic Terminals, Design Reviews for Captain America and Hawkeye, and the new Kate Bishop enhanced costume for Hawkeye.
This new Update 2.14 – features Bovineheim – Somewhere in Asgard, Skrull cows are lurking and plotting destruction. Brave the frozen tundra of Bovineheim and defeat the nefarious Skrull cows to foil their plans!
Cosmic Terminals are meant for the most experienced Heroes, they represent some of the most difficult content to date in Marvel Heroes along with an enhanced chance for cosmic loot.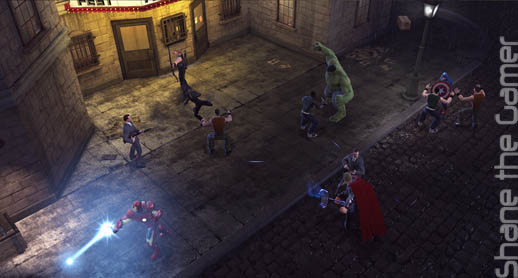 There is also a Hawkeye and Captain America Design Review where they have received their level 52 Design Reviews this month, bringing with them exciting new abilities and build options. Use Captain America's new ultimate power to assemble the Avengers for massive damage, and use Hawkeye's Ultimate to fire a Pym multi-arrow that rains flammable oil to the ground before igniting a giant Avengers 'A' across the entire screen.
Lastly, a Kate Bishop Enhanced Costume. As a member of the Young Avengers, Kate Bishop wore this costume and took the name Hawkeye to honor the (at the time) fallen Clint Barton. This enhanced costume features all new voice over, emotes, and animations!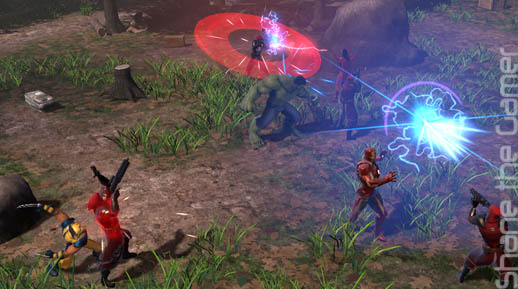 Additionally, later this week Nightcrawler *BAMFS* his way into Marvel Heroes. Check out their Official Site for more information and video on his release by Friday, January 31 2014.
[jwplayer player="1″ mediaid="6282″]