New Zealand-via-Zimbabwe brothers eleven7four release the first half of their debut album, via Step 11 Records / Universal Music Group New Zealand.
Side 1 is led by the new single "T.H.U.G." ft. Goon Des Garcons* (Tony Hawk's Under Ground) which is inspired by pro skater and idol Tony Hawk.
"'What's the 1174? (Side 1)' is the soundtrack to one of the craziest nights of our lives, each song represents a different saga of the night from 'Stupid Crazy' where you let it all go for the sake of fun and laughter, to the invoking rebellious spirit of punk rock on 'T.H.U.G.'," the duo explained. "Every song on the album is about having fun, which represents us as people and artists. We want to experience all things fun in life and make it sound dope while doing so!"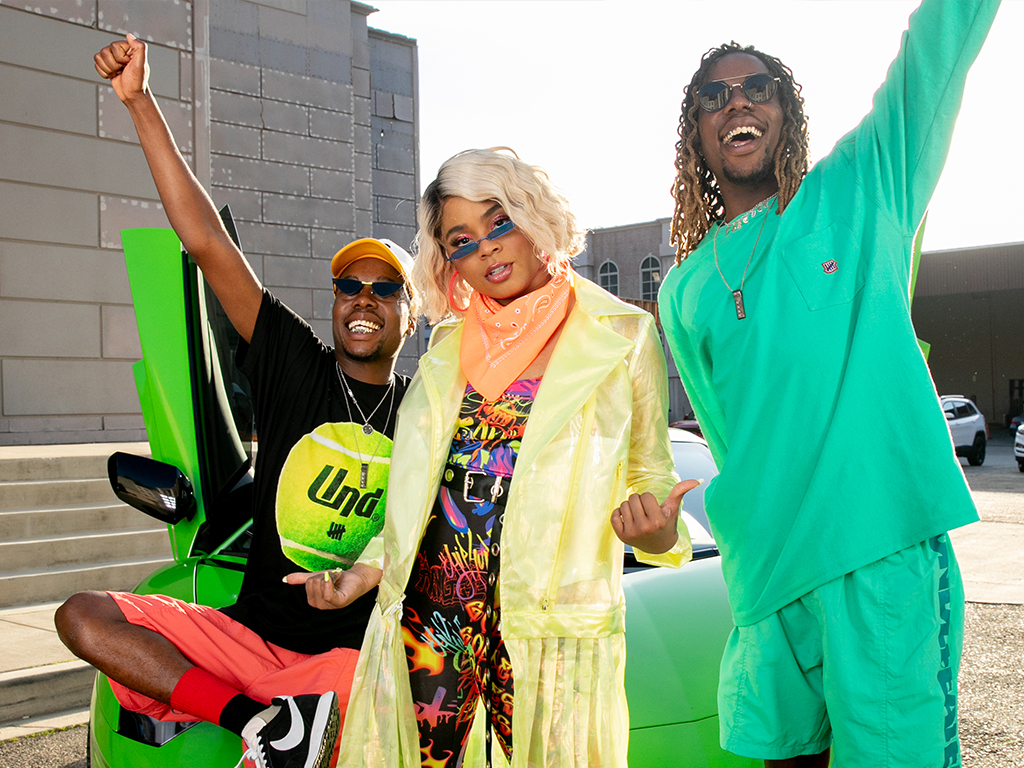 Shingi and Muche Murare hail from Harare, Zimbabwe, moved to East Auckland, New Zealand 18 years ago. In a moment that could only be described as fate, Shingi and Muche bumped into Grammy-nominated songwriter Tayla Parx  (Ariana Grande, Khalid, Panic! At The Disco) at a summer festival last year in New Zealand, and instant chemistry formed. eleven7four traveled to the US for the first time to begin recording What's The 1174? (Side 1). They co-wrote the pop/hip-hop 7-track album with Tayla Parx and recorded it at Grey Noise Studios in New York City. Tayla Parx is also featured on their song, "Where It Hurts" (feat. Tayla Parx) along with its music video, which they shot in Los Angeles.
The brothers describe their recording experience and their first time in the U.S., "A lot of people would never have thought we'd be in New York writing an album with Tayla Parx, one of the most talented artists/songwriters in the world," Shingi and Muche said. "This song ["Where It Hurts" (feat. Tayla Parx)] is basically that journey for us, from the airport to the studio, being in New York for the first time, it was a sensory overload. The amount of people, the sounds, the lights, and it's hard not to notice the crackhead on the sidewalk trying to sell you drugs & bootleg mixtapes. We got a taste of it all and loved every second, and we wanted to convey that in this song."
"So excited to see this project out there in the world! It's a true example of what it means to have fun with the homies and articulate in music form. Turn this up and let it be the soundtrack to the next best night!" said Tayla Parx.
What's The 1174? (Side 1) releases on October 2, 2020.
Everyone that works on STG is a volunteer. If you like the site and it's contents please think about donating. Even a small amount helps keep the servers running.