Earlier this year, hotshot producer Danny Avila revealed a collaboration that nobody could have prepared themselves for. A team-up between himself, British group The Vamps and the one and only Machine Gun Kelly, Too Good To Be True achieved global success and reminded the dance world exactly why Danny Avila has come as far as he has. Now, Swedish DJ/production trio Brohug check in to give the track a kick of their own energy in a brand new remix for the summer.
A blend of Danny's meticulous, upbeat production with The Vamps' catchy vocals made Too Good To Be True the ultimate pop-dance track – perfect when you need an escape from reality. Globally renowned for their powerful, stomping dancefloor tracks, Brohug have branded their trademark sound on the dance music industry with lasting effect. Their remix of Too Good To Be True is commanding, yet madly addictive – one that'll be resounding in clubs worldwide for months to come.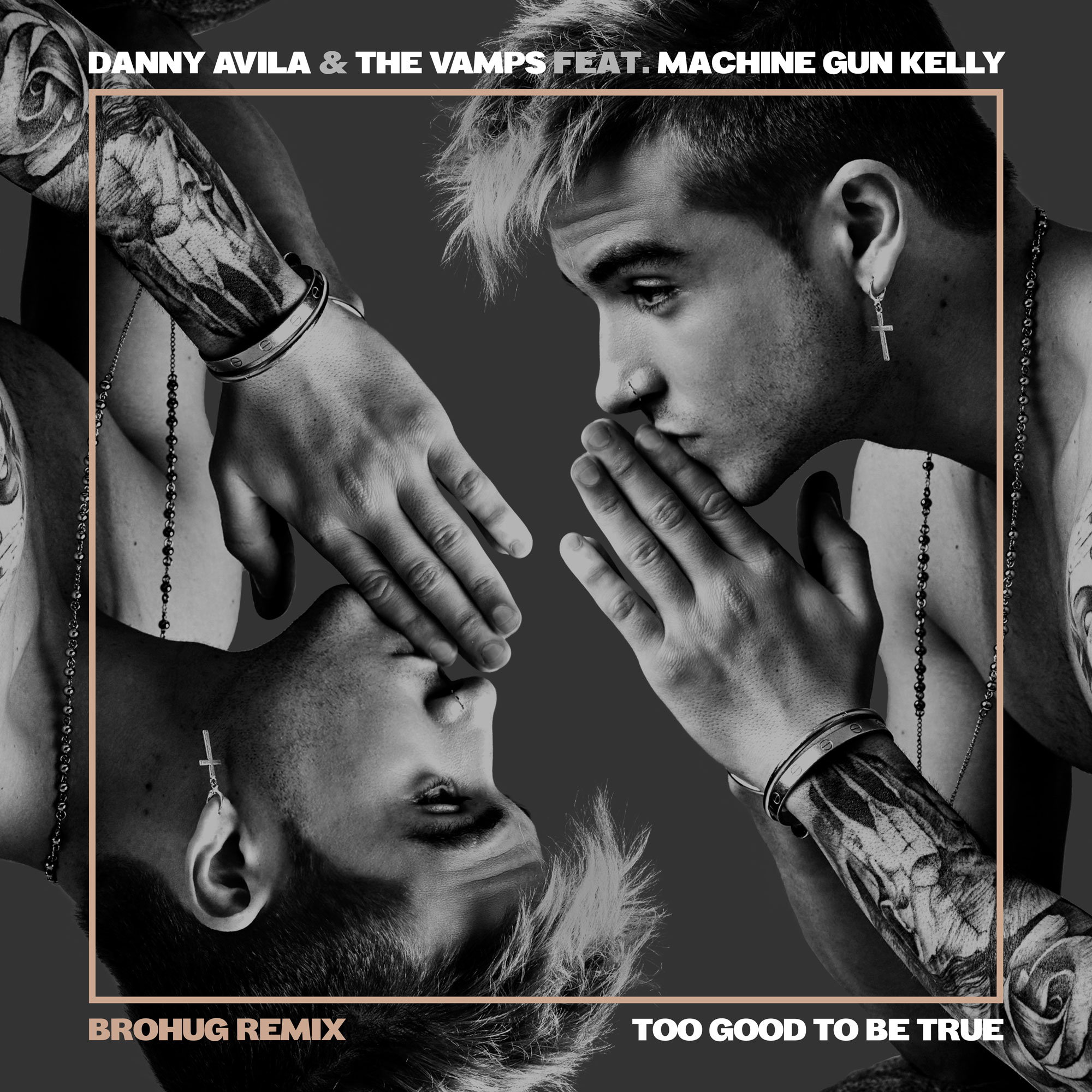 Spanish talent Danny Avila is currently making his way through one of his biggest years to date. Having signed an international deal with SONY Music Spain and subsequently throwing himself in to a very busy festival season, the highflying producer is clearly not slowing down any time soon.
Sitting at no. 52 in the Top 100 DJ's of 2017 poll – DJ Mag's highest re-entry of the year – Avila continues to prove himself in the ever-changing electronic landscape.
[rns_reactions]