Palmerston North born, Auckland based musician Rory Noble, unleashes his new single 'What If I Can't (feat. Mikey Dam)' today.
The single is the third taste to his forthcoming debut EP WHERE DO WE GO WHEN THE WORLD ENDS.
'What If I Can't (feat. Mikey Dam)' explores the dynamic of a relationship between two people. One having a hard time with work and life, and the other who is doubting themselves when it comes to what to do or say, but knows they want to make it right.
"I originally wrote a lot of this track out on paper, then thought it would be cool to add Mikey Dam to the song as I knew he had written about a similar message in the past. Plus, he's my palmy brother and an amazing writer and artist", comments Noble on the creative process and collaboration with Mikey Dam.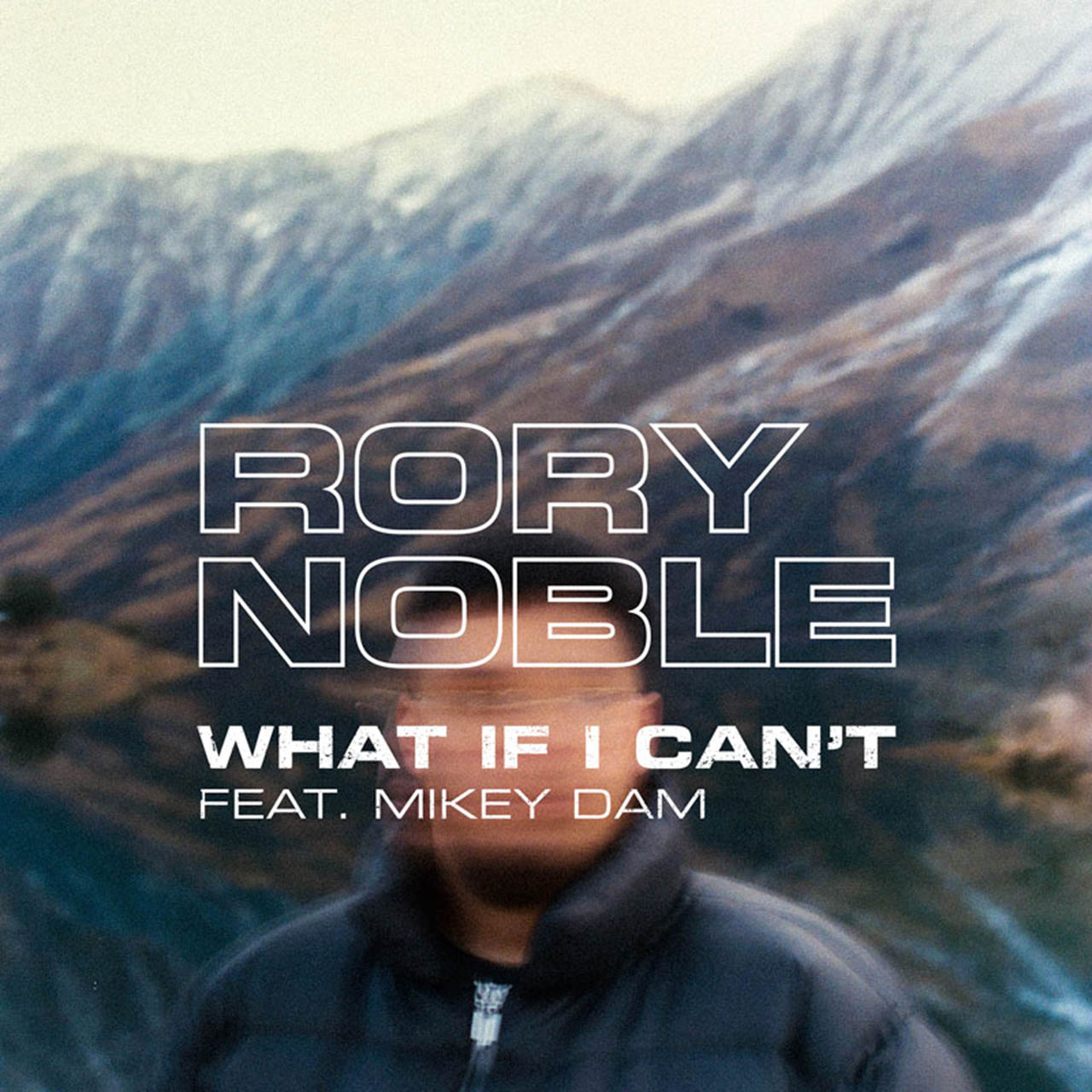 Kiwi singer / songwriter Mikey Dam – known for his rich R&B and hip-hop talents – offered something special to the track just as Noble had suspected. Having worked together previously on Mikey's hit single 'Time' the artistic chemistry is undeniable between the pair who are set to rein once more with this magnetic new tune.
With the arrival of his debut EP on the horizon, Noble's 'What If I Can't (feat. Mikey Dam)' packs all the punch of a hit and indicates that this only the beginning.
Speaking on his forthcoming EP, Noble explains "The project represents stories of the last three years of my life, and a lot of the times when anxiety was ruling my head. For me, it's a vent. I hope other people can hear that I've been through all sorts of crazy situations but I'm still standing, breathing and here to tell the tale."
WHERE DO WE GO WHEN THE WORLD ENDS will also feature the 2020 single 'Team' – a captivating slow-burner which won widespread acclaim – and 'High Again' which Noble recently released in Te Reo Māori ('Tīkoke').
With a global, limitless mindset, Noble is gaining momentum fast with production credits alongside household names Kanye West and Ruel. His acclaimed single 'Team' was the #1 most added song to NZ Radio on release, peaked at #2 on the Hot 20 NZ singles chart, and #7 on the NZ Radio Chart. 'High Again' followed in its footsteps landing the #4 spot on the NZ Hot Singles Chart.
The EP is rooted in emotion and introspection and fuelled by personal anecdotes from his whirlwind career so far. It relies heavily on acoustic guitar, but Noble promises that it'll be a glorious clash of his sonic palette; or as he more succinctly states, "I just want to put out the most interesting music I can, regardless of genre."
Be a supporter of STG