2 Chainz, the multi-platinum, Grammy Award winning MC, confirms his highly anticipated fifth studio album, RAP OR GO TO THE LEAGUE, A&R'd by LeBron James, which is set for a March 1st 2019 release via Def Jam Recordings.
The countdown to March 1st is officially on, as Apple Music rolls out the first trailer for 2 Chainz x LeBron James RAP OR GO TO THE LEAGUE, an exclusive in-depth conversation between two of the biggest titans in their respective fields.  As longtime friends and fans of one another, 2 Chainz and LeBron represent the true intersection of music and sports.
The title RAP OR GO TO THE LEAGUE challenges the notion that the only way out of the inner city is either to become a rapper or a ball player. (In fact, 2 Chainz has done both, earning a full ride to college for basketball and graduating at the top of his class, and becoming a superstar rapper.) Chainz' new album – easily his most personal, most lyrical, most soulful to date – flips that trope on its head, celebrating black excellence and focusing on the power of education and entrepreneurship.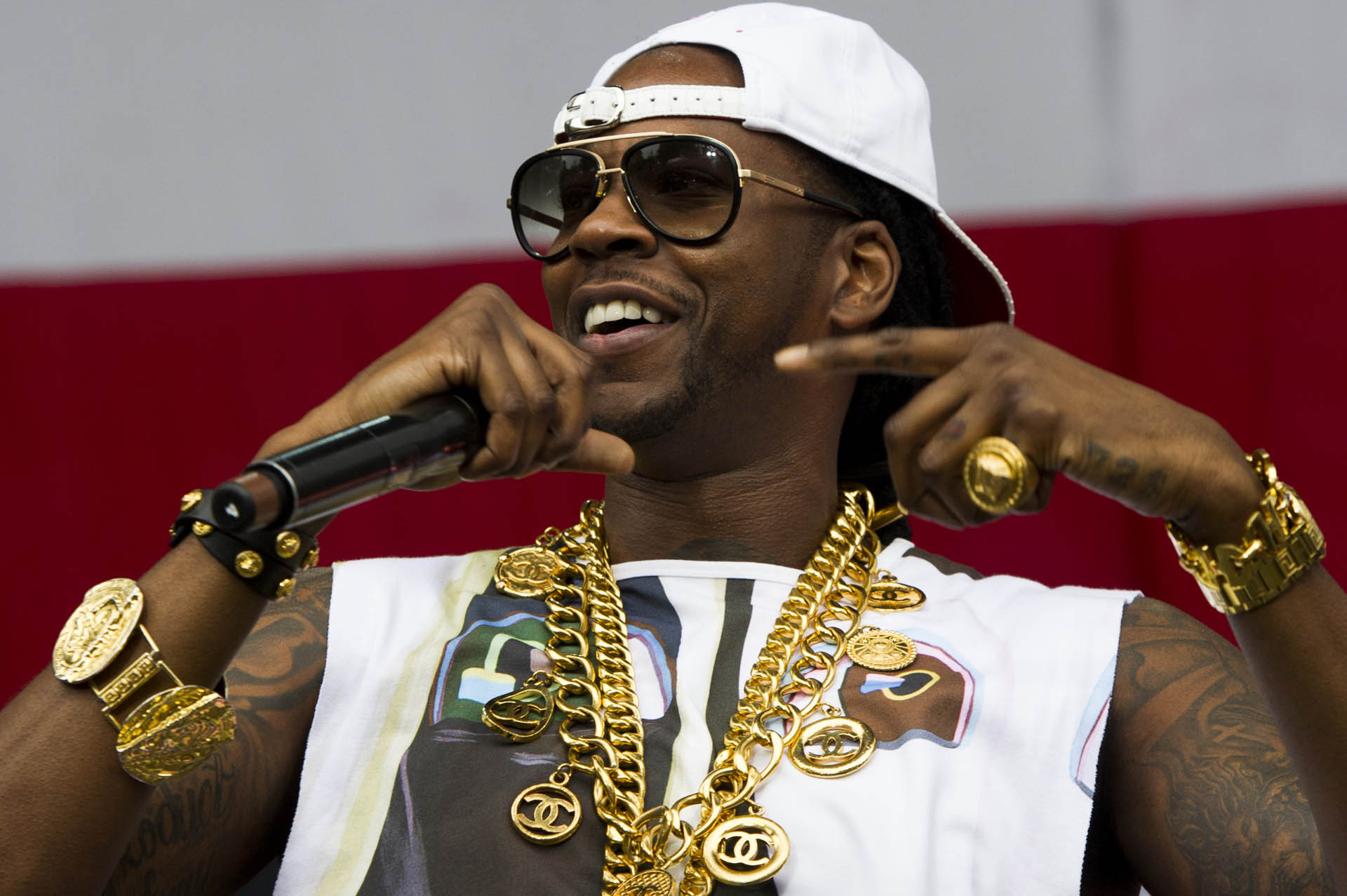 The eagerly awaited RAP OR GO TO THE LEAGUE is Chainz' first official new long-player since his platinum #1 release of 2017, Pretty Girls Like Trap Music. That LP has netted over 2 billion streams after spinning off four consecutive multi-platinum hits: "4 AM" featuring Travis Scott; "It's A Vibe" featuring Ty Dolla $ign, Trey Songz and Jhene Aiko; "Big Amount" featuring Drake, and "Good Drank" featuring Quavo and Gucci Mane.
2 Chainz released a pair of well-received EPs in 2018: The surprise, unannounced The Play Don't Care Who Makes It (February 2019) contained the gold-selling viral track, "Proud" featuring YG and Offset, which has over 100 million streams to date. "The ultimate embodiment of Atlanta rap," raved Pitchfork in its extended-length review, "he's old enough to have witnessed the forging of its building blocks but maintains the youthful spirit of an ever-changing genre." 2 Chainz returned with Hot Wings Are A Girl's Best Friend in November. The brand-new two-song bundle included "Hot Wings" and "Girl's Best Friend." The upcoming new album will also contain Chainz'  2018 gold single, "Bigger Than You" (featuring Drake and Quavo) whose videos have amassed over 55 million combined YouTube views to date.
In addition to music, 2 Chainz' cultural influence continues to grow. Earlier this month, he starred alongside Adam Scott in "the world's first Super Bowl commercial you can expense" for Expensify. Chainz' wildly popular TV show Most Expensivest on VICELAND moves into its third season in 2019 with 20 new episodes (season premiere TBA); view the series trailer HERE.
Chainz' sneaker collaboration with Versace called "Chain Reaction" hit stores in the spring 2018, and was their most popular shoe of the year. In October, 2 Chainz launched his own cannabis brand, GAS Cannabis Co. available now throughout California HERE.
[rns_reactions]