Video game music label Firaga Records is set to release the latest album from artist RoBKTA, Ridge Racer Infinity, a high octane album inspired by the classic arcade racing series Ridge Racer.
The album features 10 tracks including On Your Way (from "R4: Ridge Racer Type 4"), Drivin' U 2 Dacin' (from "Ridge Racer Revolution"), and Blue Topaz (from "Rave Racer") with collaborations from Andrew Elmore, Tudd, RoboRob and Virix Dreamcore.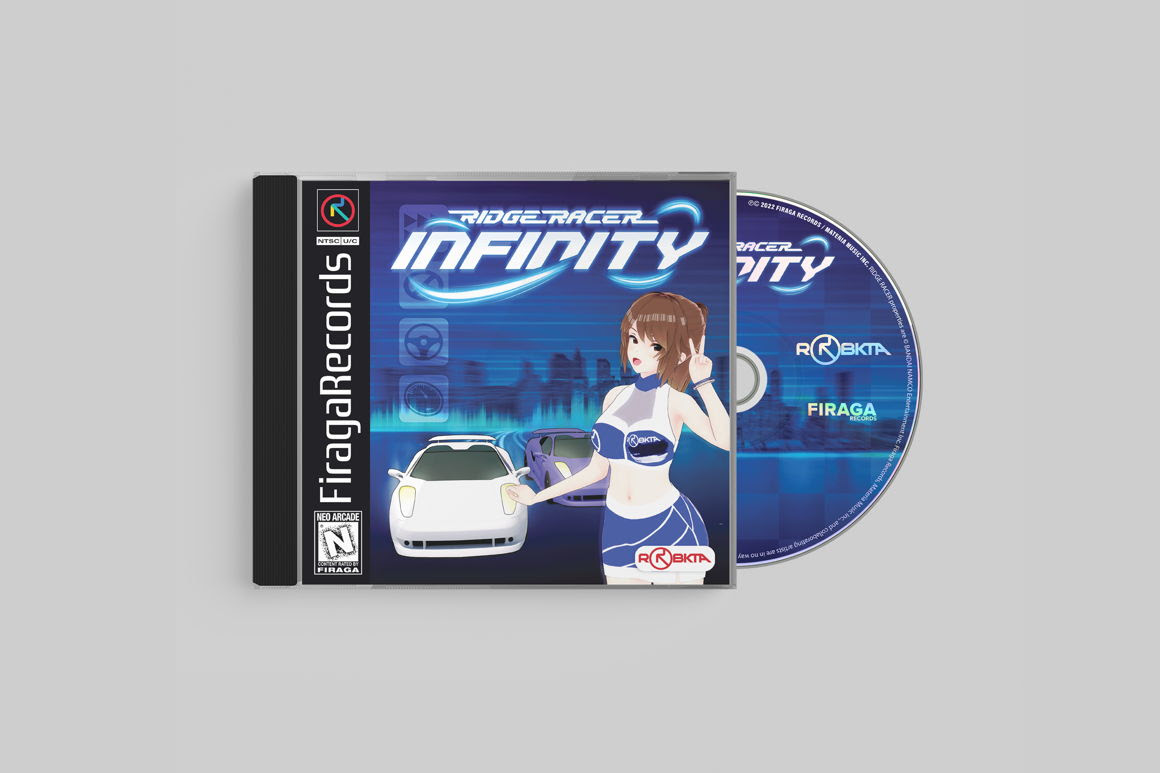 "Ridge Racer is possibly the one video game series that stuck the most with me musically," says artist RoBKTA, "Ridge Racer Infinity constitutes the album I always wanted to produce to show my love for the series and I am humbled and lucky to have by my side great talents to collaborate with."
One of Ridge Racer's original composers, Kohta Takahashi, had this to say about RoBKTA's album, "RoBKTA's love for Ridge Racer is unbelievable. I have been listening to his arrangements for over 10 years now and have been encouraged and inspired by them as one of Ridge Racer's original composers."
Ridge Racer Infinity is available on popular streaming services. The album is also available on CD and cassette tape now.
Be a supporter of STG