There's really only one rule when it comes to making dance music: keep people on the dancefloor at all costs.
It's a rule that Sleepy Tom followed to the letter during his rise to prominence in a crowded and cutthroat EDM scene. Subsequently, he's dropped music through influential imprints like Fool's Gold and Mad Decent; done official remixes for the likes of Zeds Dead, Martin Solveig, and Porter Robinson; performed high-profile sets at prestigious events like the Electric Daisy Carnival (EDC) and Made in America; and cracked charts around the world with the smash single "Be Right There," a collab with powerhouse producer Diplo.
But now, seeking to further broaden his musical horizons, Sleepy Tom isn't too concerned with the rules anymore.
The result of that still-shifting mindset is The Times, the artist and producer's latest EP and first through eOne Music. While not a complete departure from the high-energy, hook-laden dance music that propelled Sleepy Tom into the international spotlight, The Times is a more musical, more collaborative effort that builds on that foundation with new levels of influence and inspiration. It's dance-friendly, of course, but more refined; still energetic, but more dynamic.
The guest list is as impressive as it is diverse, with the likes of Lights, Steve Bays (Hot Hot Heat, Mounties), Youngblood, WILLA, and others bending Sleepy Tom's signature sound in new directions. In fact, every track has a feature, and subsequently, its own unique character.
The lead single, "In My Head (ft. Youngblood)" is a prime example, starting with some sensual vocal phrasing that swirls out onto the minimalist track like cigarette smoke seeping from cherry red lips before soaring into an all-too-sticky chorus. The end result is a compelling listen that expands Sleepy Tom's musical universe while reinforcing his penchant for captivating electronic productions.
"Doing 'Be Right There' made me a lot more comfortable with pop-focused writing, and the idea that music can be whatever it wants to be," he says. "There's so much cross-pollination going on in music right now, and I think that's where the excitement is."
In fact, he's been a poster boy for that idea for some time. Originally a guitar player with an eclectic array of influence, Sleepy Tom dove down the metaphorical rabbit hole in his early experiments with digital composition.
"All of a sudden, I was really into electronic music production and immersed myself into that world," he shares. Shortly thereafter, the EDM juggernaut came trouncing into the mainstream and took over the charts. "And I was just obsessed. From that point, I was engaged in making straight-up dance music almost around the clock, sometimes spending entire nights in the studio and going to work the next day."
It wasn't long before his Soundcloud playlists were catching important and influential ears, and we know how the story goes from there.
Calling him "prolific" would be an understatement, and despite the achievements and accolades he's amassed in recent years, that remains true to this day. But as The Times makes crystal clear, Sleepy Tom is no longer interested in following anyone else's rulebook – only the one he's writing himself, and its first chapter is seriously compelling.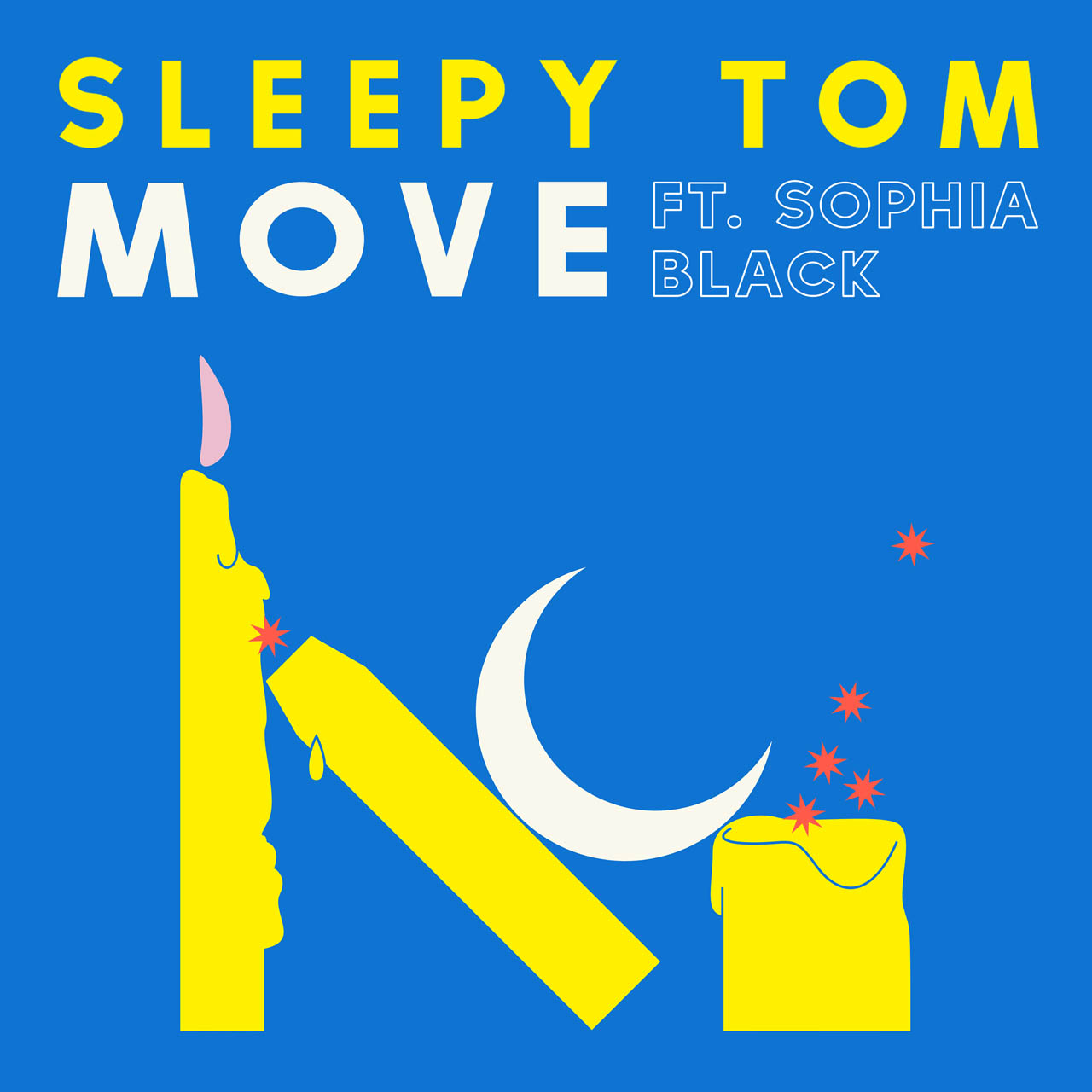 First emerging on the dance circuit in 2013, Sleepy Tom rose to prominence with anthems on the likes of Fools Gold and Mad Decent. Having broken the crowded EDM scene, Sleepy Tom sets to dip into the pool of pop. With a fresh new sound, he releases Move feat. Sophia Black from his forthcoming EP The Times.
With dynamic riff breakdowns and vibrant melodies, Move displays Sleepy Tom's flourishing sound journey. Demonstrating versatility as a producer, instrumentals crossover to funk and jazz realms propelling the single to heights that rise above regular pop releases, whilst its energy still cements Move as a dance friendly tune. No longer restricted to one genre, Sleepy Tom explains:
"I started to feel confined to making strictly dance music," the artist admits. "I wanted to explore pop song structures, more real instruments, more hooks – basically, to create a more accessible and intimate experience for people listening."
Since his prolific rise, Cam aka Sleepy Tom has lent his production skills to the likes of Zeds Dead and Porter Robinson for official remixes with his remix of Martin Solveig's Intoxicated surpassing an impressive 7 million streams. Also producing incredible originals, he cracked the charts world-wide with hit single Be Right There alongside powerhouse producer Diplo. Now exploring new avenues, Sleepy Tom's forthcoming The Times EP focuses on a more musical and collaborative effort that finds new levels of influences and inspiration, whilst still giving a nod to the hook-laden dance landscape that catapulted Sleepy Tom into the international spotlight. Although his achievements and accolades he's amassed in recent years are ones to be admired, Sleepy Tom is no longer following anyone's else's rulebook, only the one he's writing for himself and his first chapter is seriously compelling.
Sleepy Tom – Move feat. Sophia Black is out now via eOne Music!