Miley Cyrus and Adam Sandler performed a special duet on Monday's "The Tonight Show Starring Jimmy Fallon" to honour the victims of the Las Vegas shooting (above).
The "Malibu" singer took the stage for an emotional rendition of Dido's song "No Freedom." Sandler played guitar and sang along with Cyrus during the performance.
Fallon, in a somber tone, addressed the audience before introducing Cyrus and Sandler.
"In the face of tragedies and acts of terror, we need to remember that good still exists in this world. We're here to entertain you tonight, and that's what we're going to do," he said.
Cyrus also revisited a song from her "Hannah Montana" days, and performed "The Climb" for the first time in six years.
She spoke out about the tragedy and her "Tonight Show" performance in an Instagram post.
"In honor of the lives lost, injured and affected by the tragic shooting in Vegas, @fallontonight & I dedicated this show to not only mourning this horrific event but using this platform to encourage unity , peace & hopefulness!" she wrote. "So we started this week off with a song I haven't performed in years … #TheClimb . These words mean more now to me than ever … 'Keep The Faith' ….. Sending love to ALL! Enjoy the show tonight & #MileyWeek …. hope we can make you smile even thru so much pain @happyhippiefdn."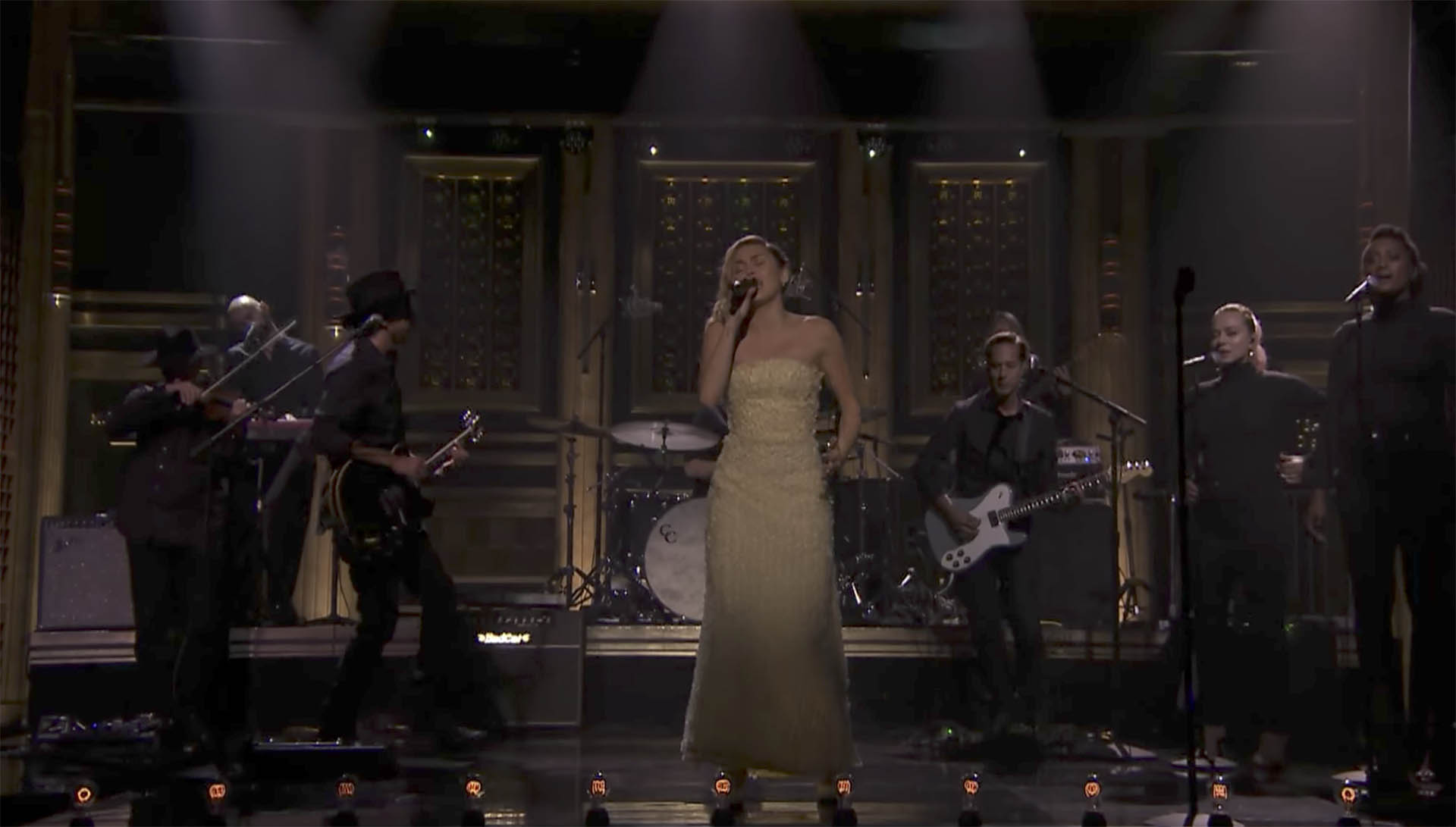 Monday marked the first day of Miley Week on "The Tonight Show." To celebrate Cyrus' new album – "Younger Now" – she will be joining Fallon every night for special performances and sketches.