In demand dance duo LF SYSTEM celebrate the launch of their upcoming single Hungry (For Love) coming 7th October, 2022 with a run of Hungry Pop Up sets at UK restaurants in Edinburgh, Manchester and London ahead of the release next week.
Kicking off the run of Hungry Pop Ups, LF SYSTEM will visit local joint Butta Burger in Edinburgh on 4th October 2022, a city the West Lothian natives grew up adjacent to, they will then head to pizza bar Common in Manchester on 5th October whilst the finale will take place at London's festival savvy, music-obsessed food truck Burgers & Beats on 6th October, 2022.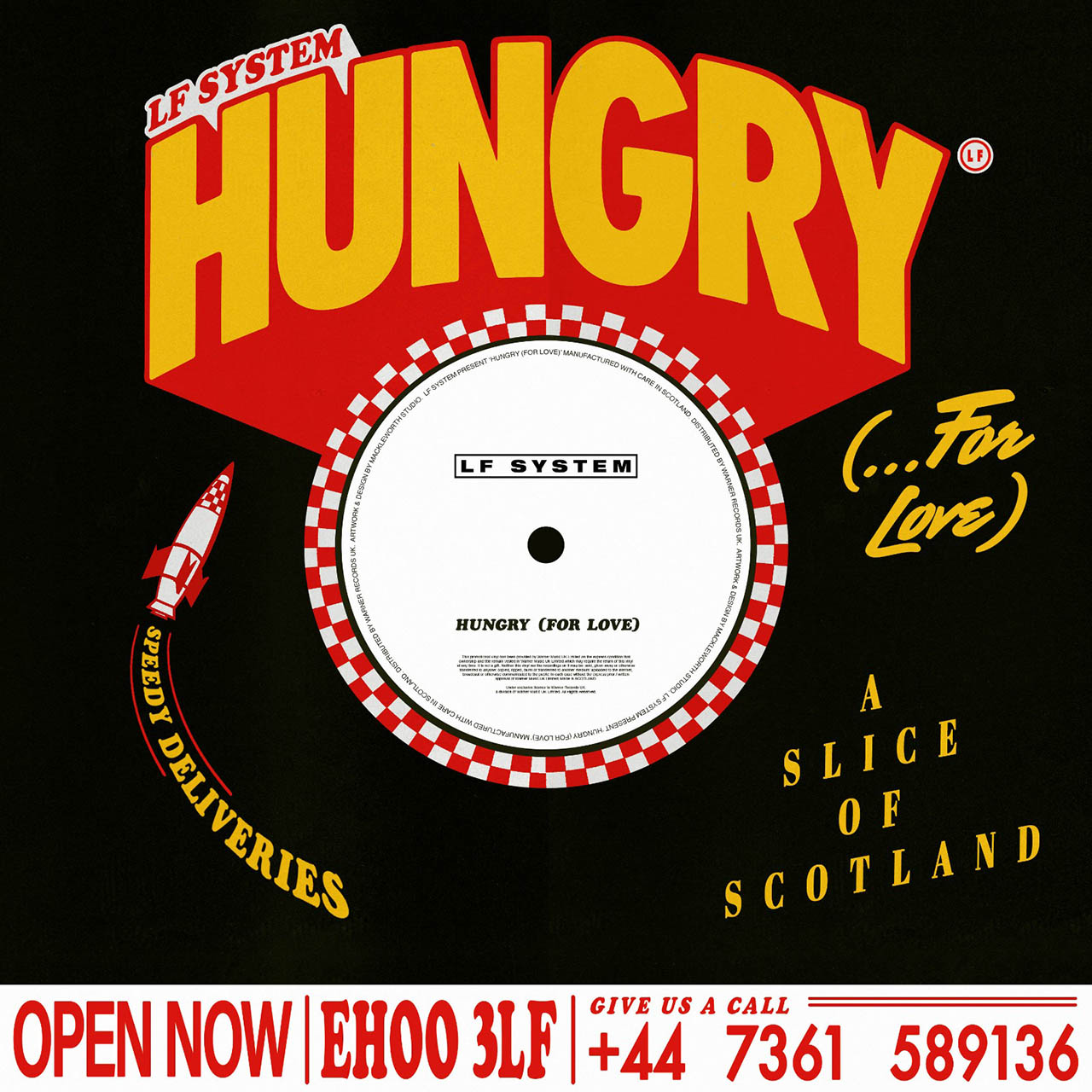 Conor Larkman and Sean Finnigan of LF SYSTEM were abruptly uprooted from their full-time jobs as a roofer and petrol station employee respectively when the astronomical success of their song of the summer Afraid To Feel skyrocketed them to the no.1 spot in Official UK Charts for 8 weeks consecutively, making history and matching Calvin Harris' One Kiss as the longest running dance UK no.1 in chart history.
From humble beginnings as residents for FLY CLUB to landing a full circle moment playing their own bucket list Boiler Room set at FLY Open Air in Edinburgh this year, LF SYSTEM have captured the attention of the whole industry with Afraid To Feel certifying Platinum status and earning over 150M total global streams.
Now following up a thriving summer playing at BBC Radio 1's Dance Party Weekend, a b2b set with Danny Howard at Ibiza's Amnesia as well as their sell-out headline Night Tales show that sold out weeks in advance, LF SYSTEM continue their immense show schedule for the the rest of 2022 at Warehouse Project, SWG3, Fabric, Secret Project @ ADE, Motion whilst the Hungry Pop Ups will celebrate their next mouth-watering hit, Hungry (For Love) next week.
Be a supporter of STG