His first three releases – Underpants, Blame Game and Shoot Me Up – helped lay the foundations for Happy Cat Jay, an artist whose genre-blending groove is quickly making him one of the most exciting names on the scene.
Following his recent appearance on Eton Messy's ADE sampler with Nautilus, the multi-instrumentalist producer is preparing to take things to the next level with a string of releases on the iconic Fat.
Channelling the power of the underground, Era Of A Niche Hero is the perfect blend of electronic and analogue influences – the funky guitar licks flow effortlessly alongside dreamy vocals and clever synth work that delivers a cool, laid-back cut that somehow brims with infectious energy. Showcasing his song-writing talent here, Happy Cat Jay not only plays every instrumental element of the production himself, but also provides the lush vocals which ensure this standout offering keeps you hooked and doesn't just fade into the background.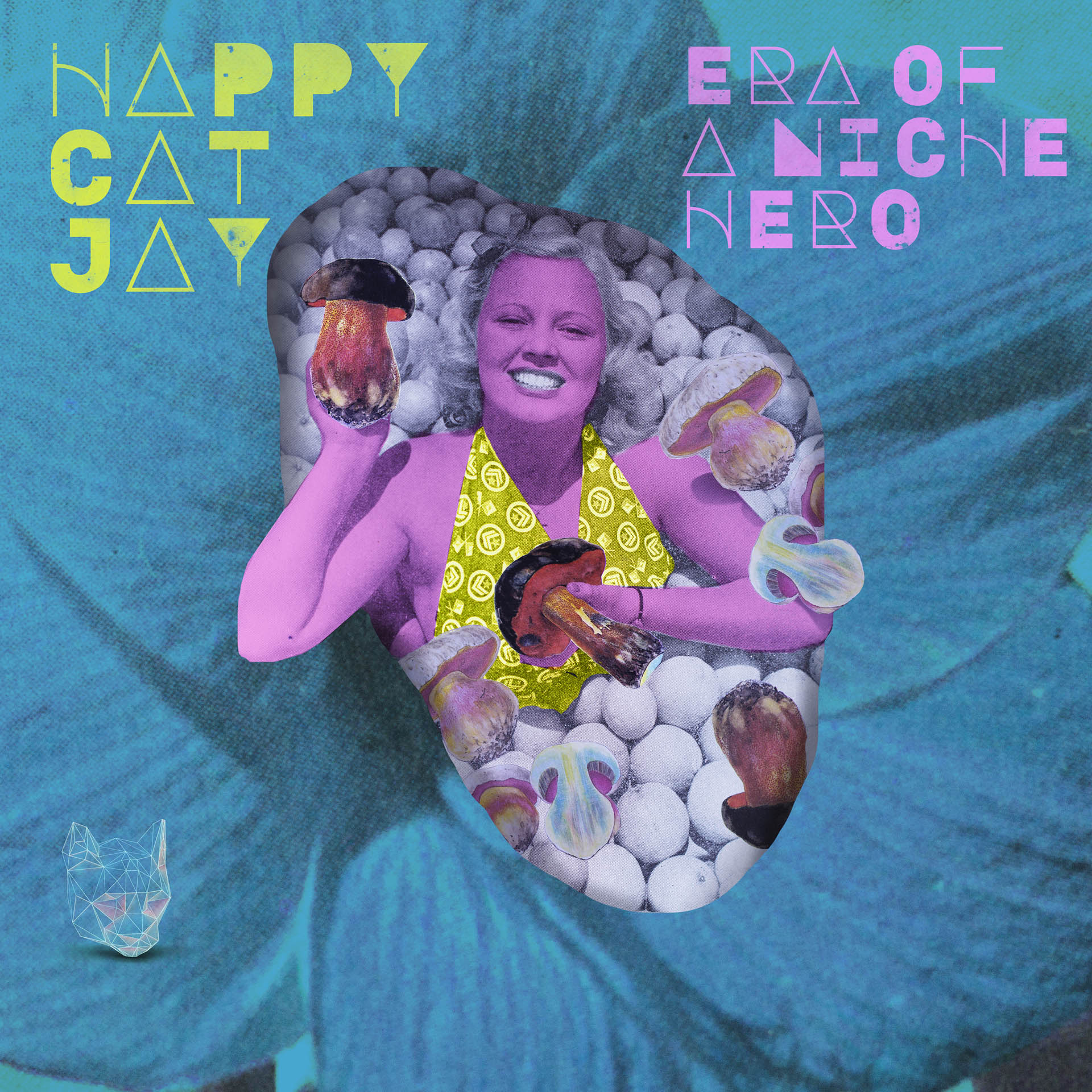 "Simply put – this is my reflection on the world's relationship with celebrity culture. Lyrically, it began as a sort of lamenting poetry about disappointment that I wrote years ago. Recently it took on a new meaning and it landed in this deep, funk-garagey context." – Happy Cat Jay
With a follow-up single already lined up and a full EP scheduled to drop on Fat! Records at the end of February 2020, accompanied by his debut live show at the launch party, Happy Cat Jay has been biding his time to make sure that his sound is one which fully encompasses his abilities as a musician, producer and songwriter. Crossing genres with a mixture of electronic, funk, hip-hop and pop influences, expect plenty of surprises to come from Happy Cat Jay over the coming months, beginning 13th December with Era Of A Niche Hero.
Happy Cat Jay – Era Of A Niche Hero is out now via Fat! Records.