Atlantic recording artist GALXARA has announced today's release of a stellar new single.
"I Miss The Days (Feat. Party Pupils)" sees GALXARA teaming with acclaimed future funk duo Party Pupils and French-born, Tokyo-based producer Vantage, best known for his viral disco-pop smash, "50//50." The track was heralded late last month with an exclusive teaser from top TikTok influencer Dylan Lemay (@djlemay2), earning over 1 million views thus far. In addition, GALXARA paved the way for "I Miss The Days" with last week's premiere of an exclusive cover of Party Pupils' "Love Me For The Weekend (with Ashe)," streaming now at her official YouTube channel.
"Surprisingly, I wrote 'I Miss The Days' about 2 years ago and I never imagined it would be what it is now," says GALXARA. "When I heard that Party Pupils wanted to work on this song with me I was so excited because they have a future-funk style of production and it's just such an interesting flavor. Eventually, we also got the really dope artist/producer Vantage involved to really solidify the production (he killed it), and that's when I realized how important this song is to me. This song feels like it truly illustrates the emotions a lot of people, including myself, have been feeling during these unprecedented times. I Miss The Days is about reminiscing & reliving our past memories on what life was like when we could all be close to each other and hug, kiss, dance and have fun without the fear of something bad happening. You get to step outside of reality and experience the fantasy in this song & I'm so excited for people to hear what we've all created together!"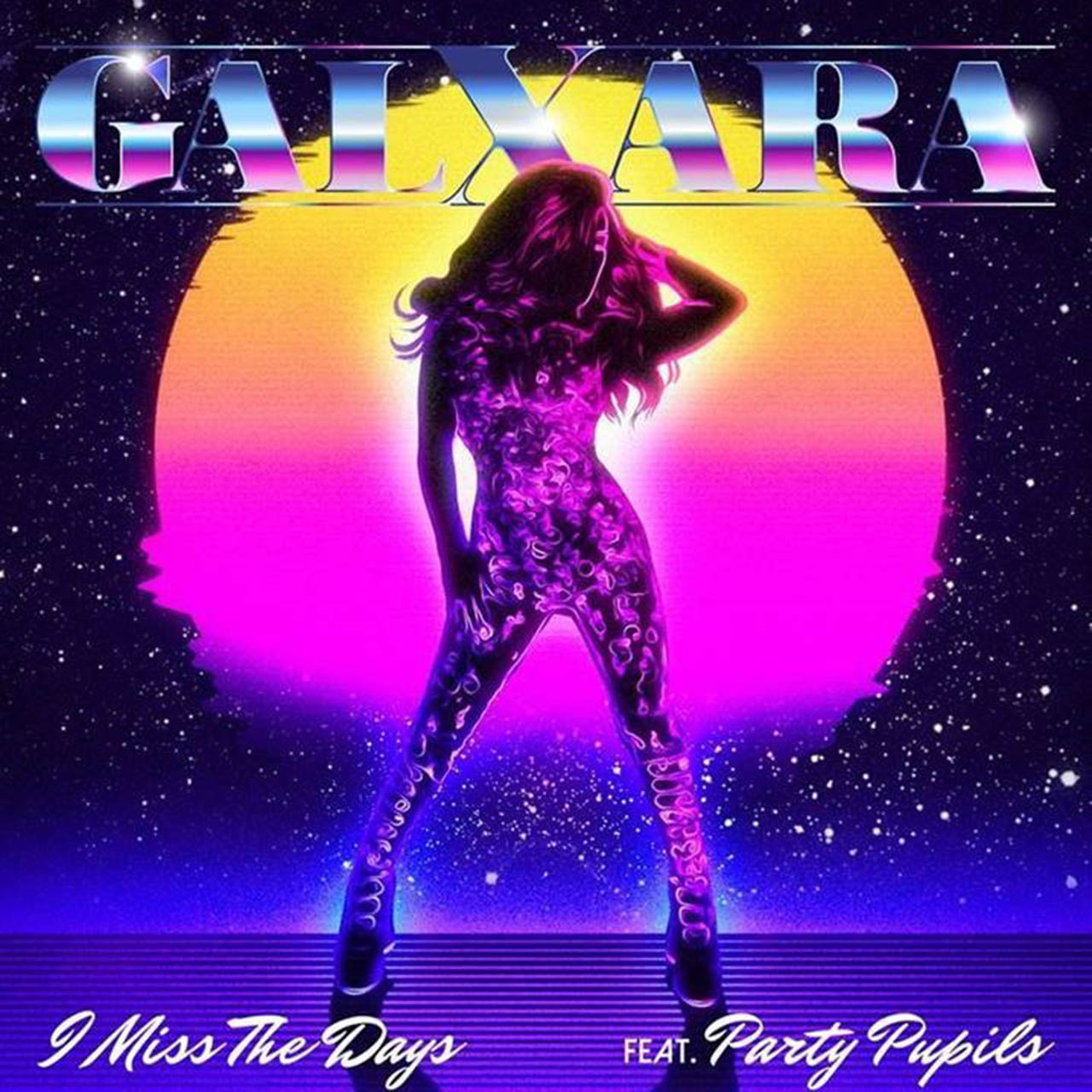 "It's always an ideal situation to link up with a singer/songwriter that seems perfectly fit for our style of production, and Galxara is exactly that," says Party Pupils. "When we heard her vocal demo of 'I Miss The Days' we just knew we had to get involved. Her voice is so powerful and so emotional. It was truly a pleasure working with her on this song."
"Took a quick break from new Vantage music to work on this with Galxara and Party Pupils, and super excited by how it came out," says producer Vantage. "Can't wait for everyone to hear it!"
"I Miss The Days (Feat. Party Pupils)" marks the latest in an out-of-this-world string of singles from GALXARA, including this summer's "Loving Nobody," available now at all DSPs and streaming services. The track is joined by a creative quarantine video, streaming now at YouTube following its exclusive premiere via Idolator, which praised "the emotional ballad," noting, "2020 is shaping up to be a breakthrough year for GALXARA."
This spring saw the arrival of "Jealous Of Myself," produced by Warren "Oak" Felder (Alessia Cara, Rihanna, Demi Lovato) and available now.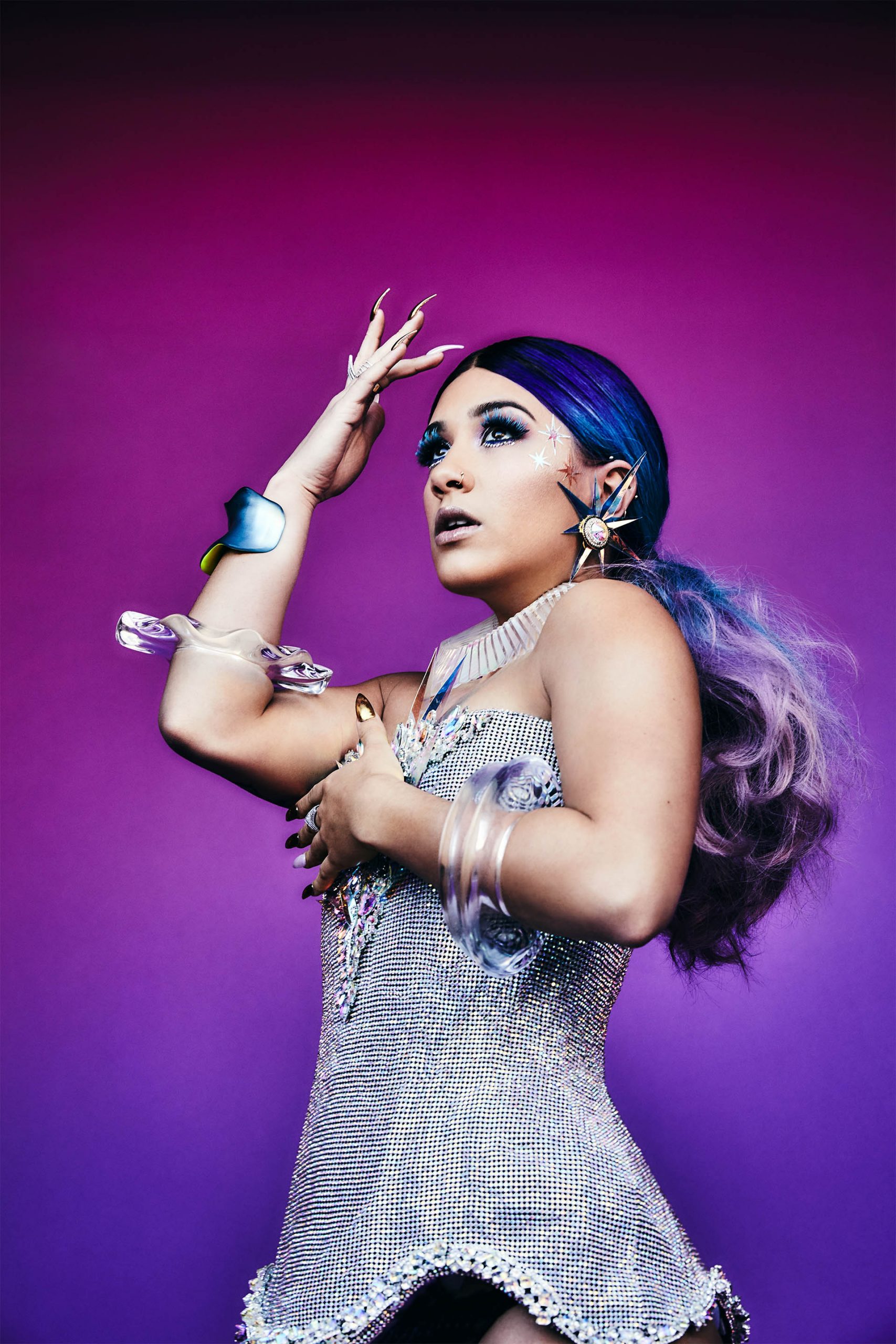 "Jealous Of Myself" followed GALXARA's extraordinary debut single, "Waste My Youth," which is also available now with a fantastical companion video, directed by NORTON (Danny Brown, Panic! At The Disco) and Dawid Krepski (Foster The People, Animal Collective).
Co-written with Warren "Oak" Felder (Alessia Cara, Rihanna, Demi Lovato) and Michael Pollack (Kelly Clarkson, Lizzo), "Waste My Youth" was met by wide-ranging critical acclaim upon its release last summer. GALAXRA is "a space-age, glimmering pop star fed a steady diet of glossy electro-pop and immense vocals," enthused MTV. "This Miami native-turned-Los Angeles transplant is well on her way to skyrocketing to success with a larger-than-life voice and dreams of outer space. Get in, because she's about to go supernova."
What's more, GALXARA is among the incredible female artists featured on BIRDS OF PREY: THE ALBUM, Atlantic Records' star-studded, all-female musical companion to the blockbuster film from Warner Bros. Pictures. "Sway With Me," performed by Saweetie & GALXARA, is joined by a colorful companion video now boasting more than 16 million views via YouTube alone.
"I Miss The Days (Feat. Party Pupils)" is available now at all DSPs and streaming services.
Be a supporter of STG
Everyone that works on STG is a volunteer. If you like the site and it's contents please think about donating. Even a small amount helps keep the servers running.