DJ and producer, Faustix, is fresh off a sizzling hot 2018 – now back with his new single 'Thorns' out today (via Big Beat Records) alongside the official music video (above).
Written by the Swedish pop-duo Smith & Thell 'Thorns' is a Nu Disco-leaning track (a first for Faustix) with a universal and relatable theme: getting hurt but moving on as a stronger person. The powerful music video depicts just that, and is the inspiration we all need to believe we can come out of any situation stronger.
Staying true to the core feeling of authenticity and emotion behind the vocals that Faustix felt upon hearing it for the first time, he coasted on that feeling while building out the production, allowing him to maintain the magic – something he hopes to pass off to listeners. "I feel that the entire track is like we are an orchestra of 20-30 people each playing an instrument having the greatest time, and I love that feeling", Faustix expressed.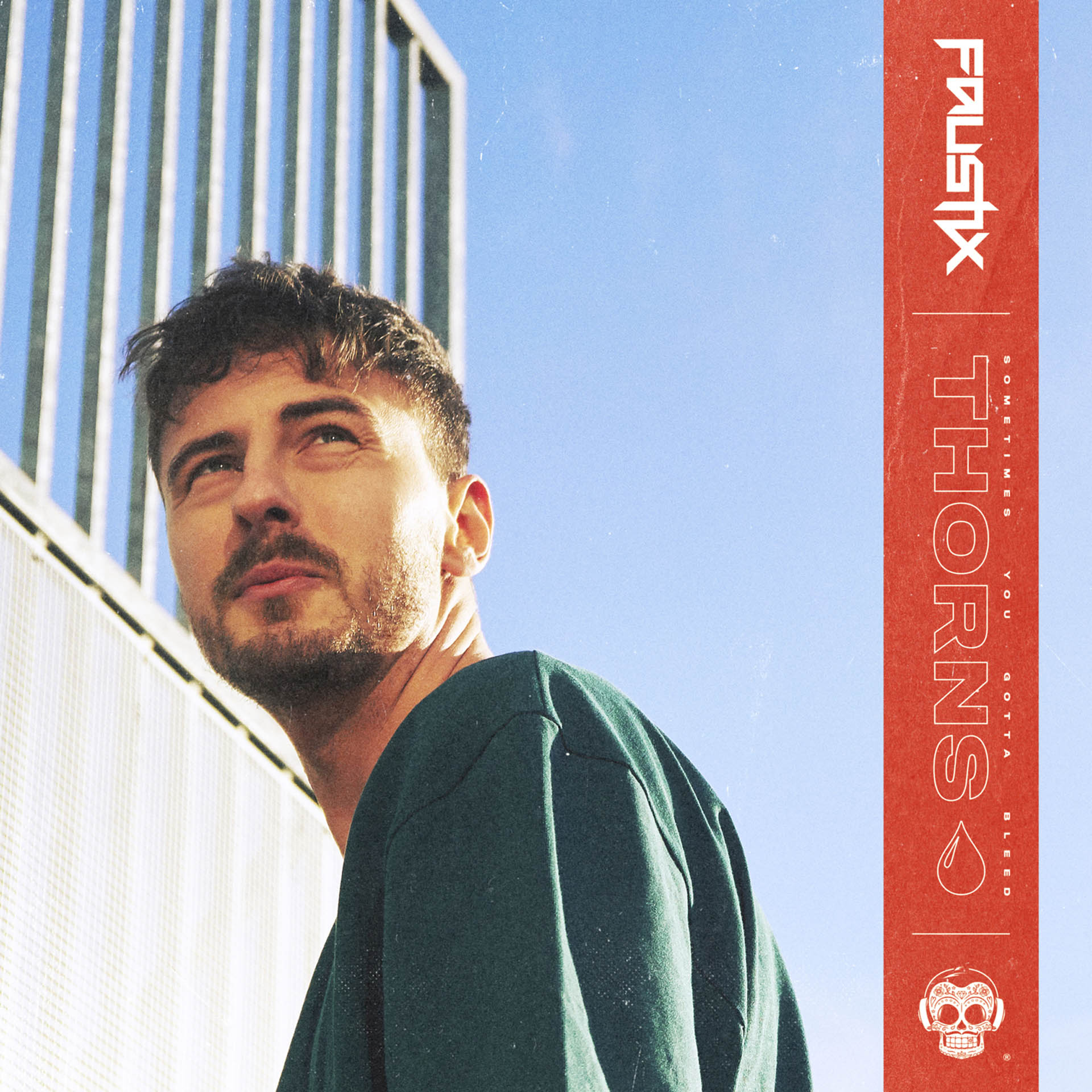 Over the years Faustix has made his mark in the music scene with over 80 millon streams on Spotify alone, on releases including a production-collaboration with Diplo on the smash hit 'Revolution' (which became part of the Bernie Sanders presidential campaign), his hit single 'Crying In The Sun', which has already achieved more than 7 million streams, and a remix of the official UEFA EURO song by David Guetta and Zara Larsson. He has also done remixes for the likes of Chris Brown, Icona Pop, Major Lazer, and recently Slushii & Sofia Reyes's "Never Let You Go." Over the past year Faustix has started up his EP series "OMG It's Lit", releasing vol. 1 and 2 – the series is a tribute to club music and has received massive support from DJs such as Diplo, Alvaro, MORTEN and Snavs.
Experimenting and working with other genres is something Faustix will try out more; in his own words, "I like the challenge and the direction a track spontaneously can put me in and I will try this out more in the time coming." You heard 'em – keep an eye out for more from Faustix in 2019.
[rns_reactions]