Worldwide multi-platinum, 2018 Grammy Award winning "Best New Artist"Alessia Cara, the most-streamed new female artist of 2017, has announced the final track listing for her eagerly anticipated second album, THE PAINS OF GROWING, arriving November the 30th, 2018 via Def Jam Recordings.  The 15-track album will include both current singles "Trust My Lonely" and "Growing Pains." On Saturday, November the 3rd 2018, Alessia will make her Austin City Limits TV debut performing hits "Scars to Your Beautiful," "Growing Pains," and more. Alessia is set to perform "Trust My Lonely" at this year's MTV EMA's, broadcasting live on Sunday, November the 4th, 2018 from Bilbao Exhibition Centre in Spain.
THE PAINS OF GROWING is a self-penned, auto-biographical album chronicling her personal experiences over the past several years. For the cover of THE PAINS OF GROWING (photographed by superduperbrick,) Alessia is once again draped in the symbolic, oversized suit she wore in the "Trust My Lonely" and "Growing Pains" videos, as well as her recent appearances on  "Growing Pains" video, Fallon, Colbert and The Today Show. "It's an artistic way of symbolizing the idea of growing up," she told the Today crew. "Some­times you kind of feel like you're drowning and you feel like you're not ready for the roles life throws at you so this was my way of symbolizing it in an artistic way."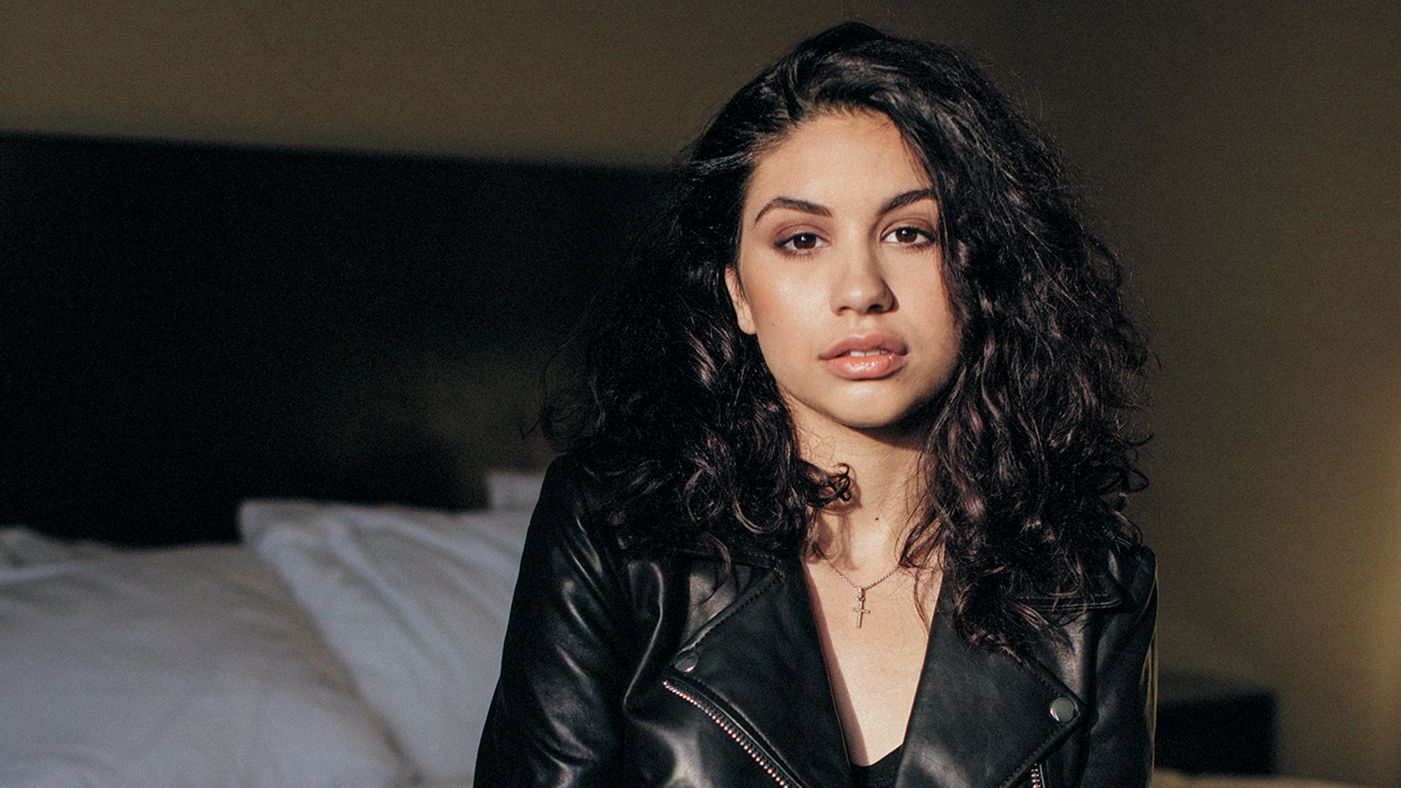 Alessia recently completed a whirlwind promotional tour of speaking engagements at college campuses, where she discussed her music, her process, and her personal story of growth as an artist and a young woman. The tour encompassed the University of Miami's Frost School of Music, the University of Central Florida in Orlando, Georgia State University in Atlanta, the Detroit Institute of Music Education and Columbia College in Chicago.
"Growing Pains" followed "1-800-273-8255" (National Suicide Prevention Lifeline), Alessia's landmark 5x-platinum collab­o­­­ration with fellow Def Jam artist Logic; and her double-platinum #1 Pop Song collaboration with Zedd. Together with her prior multi-platinum hits "Here," "Wild Things," and "Scars To Your Beautiful," all from Know-It-All, her 2015 debut album, Alessia was named "Most-Streamed New Female Artist of 2017," with over 8.5 billion global streams to date.  Combined YouTube views for the "1-800-273-8255" video (above) are over 415 million to date; combined views for the "Stay" video are over 150 million to date.
Alessia has earned nominations for Favorite Female Artist – Pop/Rock at the 2017 American Music Awards, the People's Choice Award for Favorite Breakout Artist, the Billboard Music Award for Top New Artist, the BET Award for Best New Artist, the BBC Award for Song of The Year, and many other honors.  In addition, she lent her voice to the RIAA platinum "How Far I'll Go" penned by Lin-Manuel Miranda, official song of Disney's animated film Moana.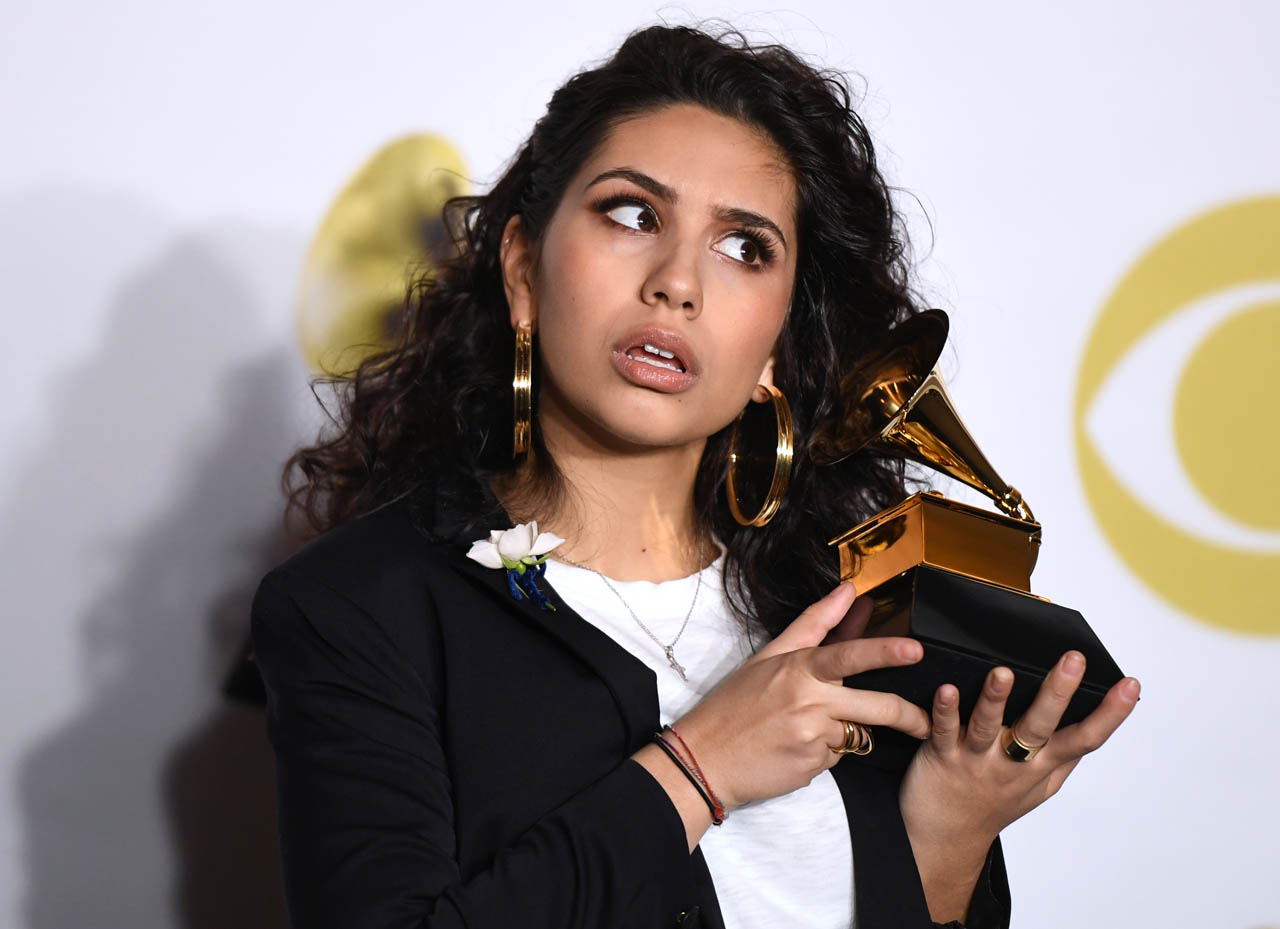 THE PAINS OF GROWING track listing:
1. Growing Pains
2. Not Today
3. I Don't Want To
4. 7 Days
5. Trust My Lonely
6. Wherever I Live
7. All We Know
8. A Little More
9. Comfortable
10. Nintendo Game
11. Out Of Love
12. Girl Next Door
13. My Kind
14. Easier Said
15. Growing Pains (Reprise)
[rns_reactions]