Today, Mikail Hizal (PSN: TRL_LIGHTNING) from Germany was crowned the FIA Certified Gran Turismo Championships Nations Cup World Champion!
Hizal battled it out against 36 of the best Gran Turismo drivers from 19 countries this weekend who put everything on the line in Monaco in an attempt to be in the top 12 for the Nations Cup Final race this Sunday and chase the ultimate title.
Reaching the Nations Cup Final after a weekend of successful and strategic driving put him in pole position on the starting grid, Hizal held his nerve throughout the three races and Final to top the points leader- board and cross the line first at the Nations Cup World Finals. Hizal and was joined on the podium by Cody Nikola Latkovski (PSN: Nik_Makozi) from Australia and Takuma Miyazono (PSN: Kerokkuma_ej20) from Japan who achieved second and third spot respectively.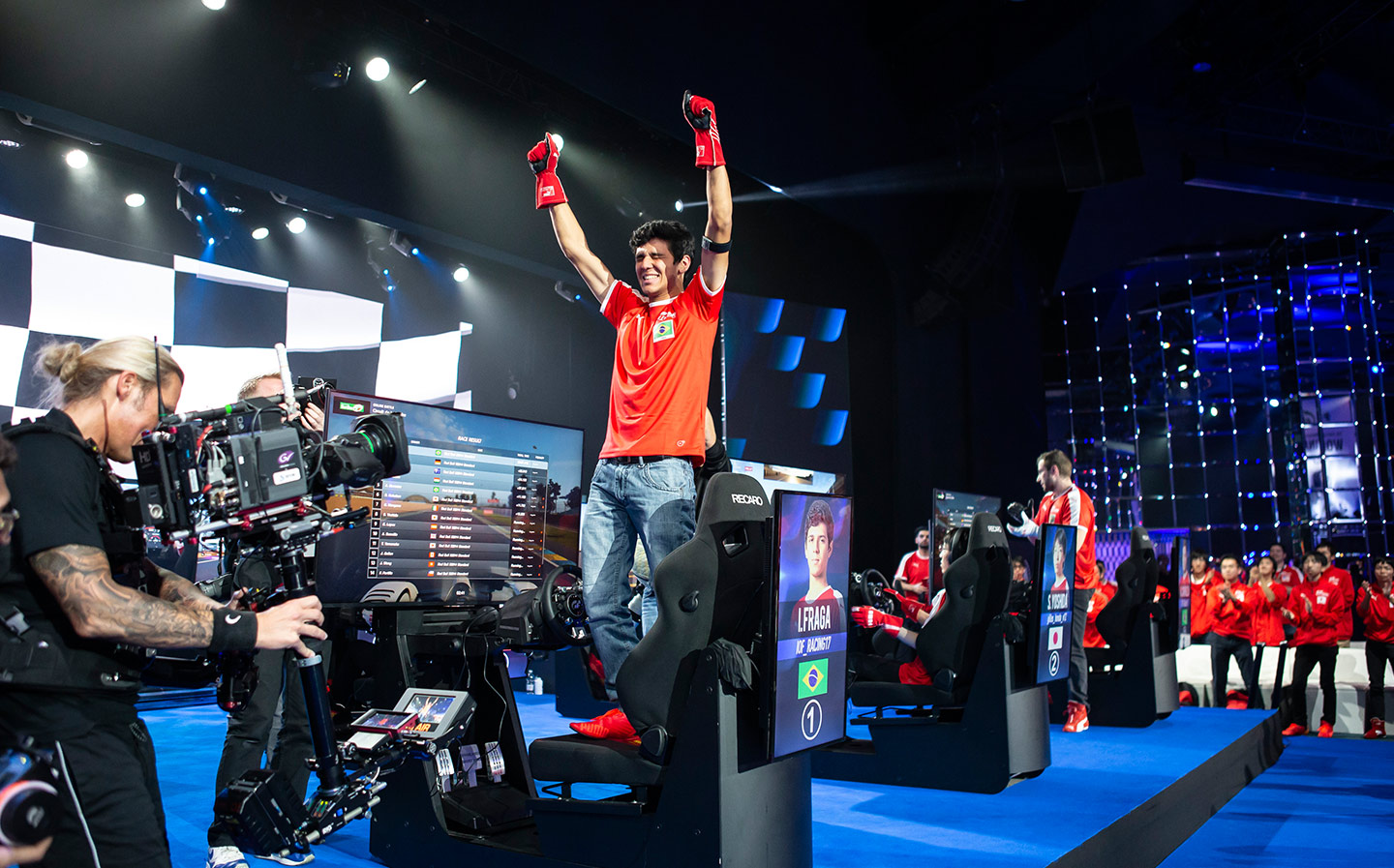 As the Nations Cup 2019 Series World Champion, Hizal will receive the same honours as real-world motorsport champions and be presented with his trophy at the FIA Prize-Giving Gala taking place in Paris in December. Hizal will join yesterday's Manufacturer Series TOYOTA team Champions Tomoaki Yamanaka, Rayan Derrouiche and Igor Fraga at the Gala.
The FIA Certified GT Championships 2019 Series is designed to showcase the best in sim racing talent from across the globe and has been gaining traction amongst players, spectators, manufacturers and media across each of the Championship events. The World Tour events are breaking down the barriers to world class racing and are an incredible opportunity for anyone who has ever dreamt of taking the wheel centre stage to demonstrate their skills.
PlayStation 4 Exclusive GT SportTM offers all drivers the ultimate virtual experience behind the wheel. Designed to peak manufacturer standards and performance conditions, the cars enable drivers to test the same skills, precision and audacity as real-world experts.