Max Payne 3 has to be one of the most publicized releases this year as general gamers and fans of the series were marking dates off the Calendar until release date.
Rockstar realizing that there had been sometime since Max Payne 2 (eight years) has reflected this into the newest chapter.
Max is aged, weary and battle-scarred, but not yet done.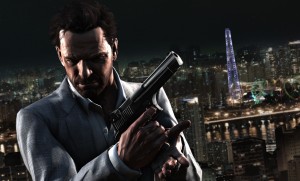 Gone is the 'film noir' that was synonymous with the brand. Instead a more gritty, disheveled Max that has an obsession with the bottle and an addiction to painkillers.
No longer a cop and haunted by actions of the past, he now hires himself out for Private Protection jobs for the Rich and Elite.
Set in Brazil Max's newest assignment sees him as Private Security for the wealthy Sao Paulo (Brazil)Rodrigo Branco family.
Rodrigo is a real estate mogul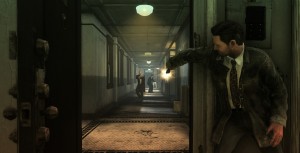 whose immediate family enjoy the high life. Then there's his two brothers; Victor who is a local Politician and Marcello, a Playboy with a trophy wife by the name of Fabiana, who drags her sister Giovanna everywhere with her.
Being so well known and living atop the slums of Brazil, it was only a matter of time before the family was the target for kidnapping.
Amidst a semi quiet benefit party a gang called the Comando Sombre gatecrash and take one of the brothers.
With Raul Passos by your side, an associate who saved you from being killed by the Mob and who got you into this gig, you manage to foil this kidnap attempt, but it's only interim, as the Sombre's invade a high flyer Nightclub, taking Fabiana.
A ransom is demanded and paid, but when the ransom is dropped at a local football stadium it is intercepted by another faction called the Crachá Preto (Black Badge). A right wing paramilitary group.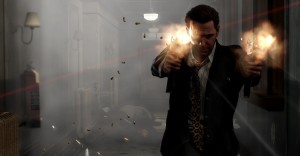 Passos and Max decide to raid the Sombre headquarters, but are unsuccessful at retrieving Fabiana and before long Max finds that he is the target of an explosive raid on the Branco's offices, where Rodrigo is also assassinated by an unknown assailant.
Could it be the Mob that did it? Did they catch up with him for the killing of mob bosses son Anthony deMarco Jr…
Or was it the Right Wing faction? Maybe the Comando Sombre, pissed at not getting their ransom money?
Whoever it was, Max blames himself and finds more solace in the bottle. His only comfort. The painkillers take away the burning edge of the guilt that is overwhelming him.
Shaving his head to disguise himself, Max decides that if he does not put things right he will end up even lesser the man that he already is.
With information gained from Sao Paulo's local Detective; Wilson de Silva, as to Rodrigo's previous dubious dealings with the Crachá Preto he goes in for another try at rescuing Fabiana.
Asides from this deep and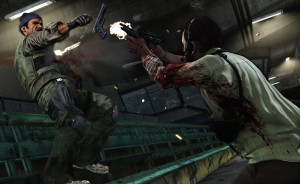 immersive story, we are faced with a Max like never before experienced.
Game mechanics have taken a huge upgrade with the inclusion of Bullet Time.
This feature, also known as Bullet Cam in previous Max Payne's slows down time so that you can see the path of the bullet and the damage it causes to your enemy.
More specifically, Bullet Time is slanted at the final fatal shot at your foe so you can see them taken out in gruesome, satisfying style. There are specific portions of the game where you need to use this feature to get through.
Along with this is a new adaption where you get one final chance to take out an enemy before your health is permanently expelled.
Max will react to his environment as one would in the real world.
There is a fair bit of diving and shooting involved within the gameplay and as you hurl Max about whilst gun totting he will place his arm out towards the floor to avoid landing into any obstacles.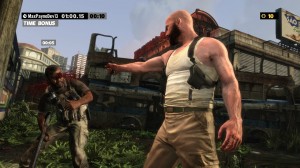 An integrated cover system adds a strategic element into the mix and is jizzied up with the classic shoot-dodge/bullet-time/ run-and-gun mechanics.
Your environment is destructible – trash the place with your bullet wielding, smear the enemies blood over the walls and grin as you do it.
Detail to everything is what we have come to expect from a Rockstar title, and Max Payne 3 is no different.
Max will sweat as the battle heats up, his clothing will reflect not only his perspiration but will crumple and tear as the fight goes on.
From high rises to helicopters, slums to Penthouses and beyond. Every conceivable area of of Sao Paulo, Brazil is your playground.
The original voice actor,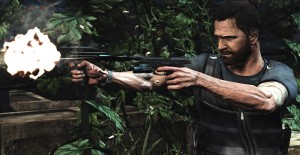 James McCaffrey returns not only to lend his vocal talent once more, but also his likeness as the new looking, older Max Payne has been crucially detailed from James appearance.
Multiplayer has not been left out and includes an online ranking and reward system over certain maps that dynamically change within a match.
Online you can form private crews with mates or join public ones. You can retain a membership within five crews at any given time.
Completing online objectives will gain you much coveted XP Points. There is also a Social Club integration that allows connectivity across differing titles from Rockstar, to the likes of GTA V. A part of this is Arcade Mode, where the Levels within Arcade unlock as you progress through the Main Gameplay.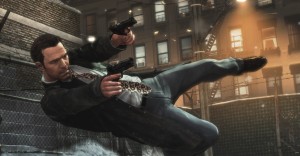 Be prepared to tackle online crew feuds and more within this rewarding inclusion.
Originally scheduled for release in 2009, Max Payne 3 was held back to have more Development time.
And it shows.
Whether you have been a fan of the series in the past or not, Max Payne 3 is almost a standalone in its own right.
I do believe that Rockstar have made the perfect game. A big contender for shanethegamer.com's Game of the Year.
[jwplayer config="STG Player" mediaid="628″]
Platform: Playstation 3 / Xbox 360
Publisher: Rockstar Games
No. of Players: 1 + Online Play