NOW CLOSED – Little brothers can be frustratingly annoying. Max would do anything to rid his life of his younger brother. Now, he needs to do everything to get him back!
Take on the role of a young kid called Max who accidentally opens up a portal to another world. From this a hand reaches out and takes his younger brother. Trying to undo his mistake, Max jumps into the portal and sets out on an adventure to rescue his younger brother. You can read our full review here.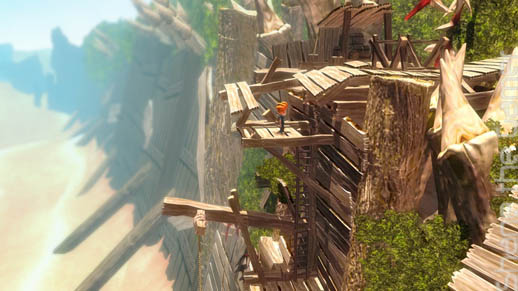 Thanks to our friends at Press Play we have one PC Steam Code to giveaway for this unique 2.5 family friendly and original title.
To Enter all you need to do is answer this Question:
What is Max's Brothers Name?
A: Boris
B: Cecil
C: Felix
Get your answer to us now by posting a Comment below on this page, or via our Official Facebook Page, our Contact Page or Email Us.
[jwplayer player="1″ mediaid="7534″]
Max: Curse of the Brotherhood is available on Xbox One and PC (windows).
*Winner will be randomly selected from those that Post / Facebook Comment / Email in accordance with the above question. The winner will receive a Steam Code for the purpose of downloading the FULL Game of Max: Curse of the Brotherhood  game for PC (Windows).
Competition ends the 29th of June 2014. Max: Curse of the Brotherhood is Rated PG in New Zealand.