Oh yes, oh yay, Sony Computer Entertainment New Zealand has just announced a release date for the complete Killzone Trilogy box set exclusively for PlayStation3.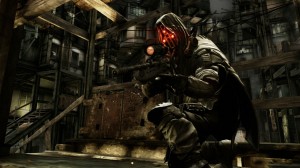 Developed by the team at Guerrilla Games, enjoy one of the most critically acclaimed first person shooter series, all over again. Tackle the legendary might of the Helghast army across all three adventures, each crammed with Killzone's signature action, danger and gameplay.
Making its debut on PS3, the first title in the Killzone trilogy is set in an era of space colonization. Gamers take control of Jan Templar, Interplanetary Strategic Alliance (ISA) Captain, who is desperately trying to repel the Helghast invasion of Vekta. Re-mastered with stunning HD visuals, Killzone is the game that started it all and built an army of fans for this nail-biting trilogy.
Keep the adrenaline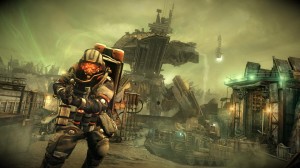 pumping and experience the exhilaration and brutality of war as the ISA fight for control – then fight for survival – on the Helghast home world in Killzone 2 and Killzone 3. For an added layer of action, go head-to-head with friends in the advanced multiplayer warfare in the two sequels' celebrated online modes.
Adding more thrills and excitement to the overall Killzone Trilogy package, gamers will also be able to get their hands on the multiplayer map packs launched for Killzone 2 & 3.
The full run-down of these maps is:
Killzone 2 Map Pack Bundle
Steel & Titanium Pack
Flash & Thunder Pack
Napalm & Cordite Pack
Killzone 3 Map Pack Bundle
Killzone 3 Steel Rain Map Pack
Killzone 3 Retro Map Pack
Killzone 3 From The Ashes Map Pack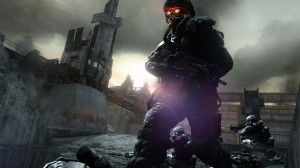 The Killzone franchise is renowned for its action and intensity, as well as its ground-breaking cinematic visuals, powerful storylines, rousing orchestral score and strong multiplayer modes. Get ready for out-of-this-world space warfare – coming 24 October 2012.