NOW CLOSED – Heads up Vita owners – here's your chance to experience the art of warfare from a brutally new perspective with Killzone Mercenary out exclusively on PlayStation Vita.
Fight alongside both the vicious Helghast and the dangerous ISA as a mercenary in an entirely new and intense Killzone storyline, specially designed for PlayStation Vita.
Thanks to our good friends at PlayStation NZ, we are giving you the chance to go into the draw to win the ultimate prize pack – a copy of the game, a Sackboy Keyring and limited edition cards.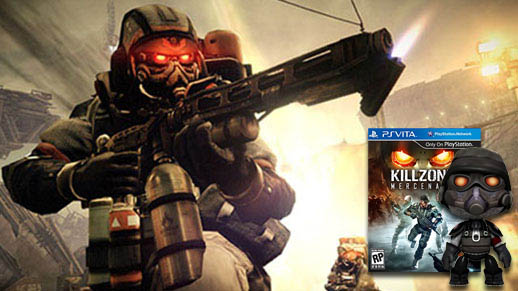 Killzone: Mercenary is a first-person shooter comprised of nine single-player missions — each nearly an hour in length — Killzone: Mercenary delivers the full experience in a portable package. Completed missions unlock additional replay challenges, with a host of special objectives to accomplish. The game also boasts a full-fledged multiplayer mode with six maps tailored for eight players and three different game types, including the popular Warzone mode.
In keeping with the soldier-for-hire theme, every action in the game is rewarded. The better you perform, the higher your payout – not just in the single-player campaign, but also in the multiplayer mode. The wages you collect are deposited into a single bank account, so the money you earn in the campaign missions can also be used to buy gear and weapons for multiplayer matches, and vice versa.
As a mercenary, you're free to decide which tactics and loadouts you'll use to fulfill your contract; your employers will reward you with state-of-the-art weaponry and cold, hard cash as long as you get the job done. But what is the price of that freedom – and will you discover it before it's too late?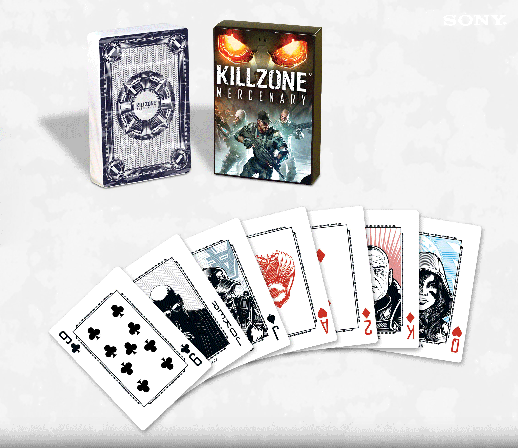 To Enter into the draw answer this Question correctly:
How many Killzone's have there been on the PS Vita so far?
A: 1
B: 2
C: 4
Hit us up with your answer by Commenting below, or on our Facebook Page.
*Winners will be randomly selected from those that post / Facebook Comment in accordance with the above question. Winners will receive a Full Copy of Killzone Mercenary game for the PS Vita aswell as a Sackboy keyring and Killzone Playing Cards. Competition ends the 27th of September 2013. Killzone Mercenary is Rated R16 in New Zealand.