A little over a week ago, Samsung announced the Galaxy S8 to an awaiting Global audience.
Samsung New Zealand, on the same day, invited key media and alike to a launch event for the highly coveted and anticipated Galaxy S8.
It was here, at Skycity in central Auckland New Zealand, I not only got to see the S8 smartphone up close, but also had free reign to try it out.
On offer were both the S8 and S8+ boasting a beautifully reskinned Android 7.0 OS, and dazzling everyone with it's 5.8 inch (S8) and 6.2 inch (S8+) screens. Now, these are all screen – no tactile home button, no side bezel, just all display.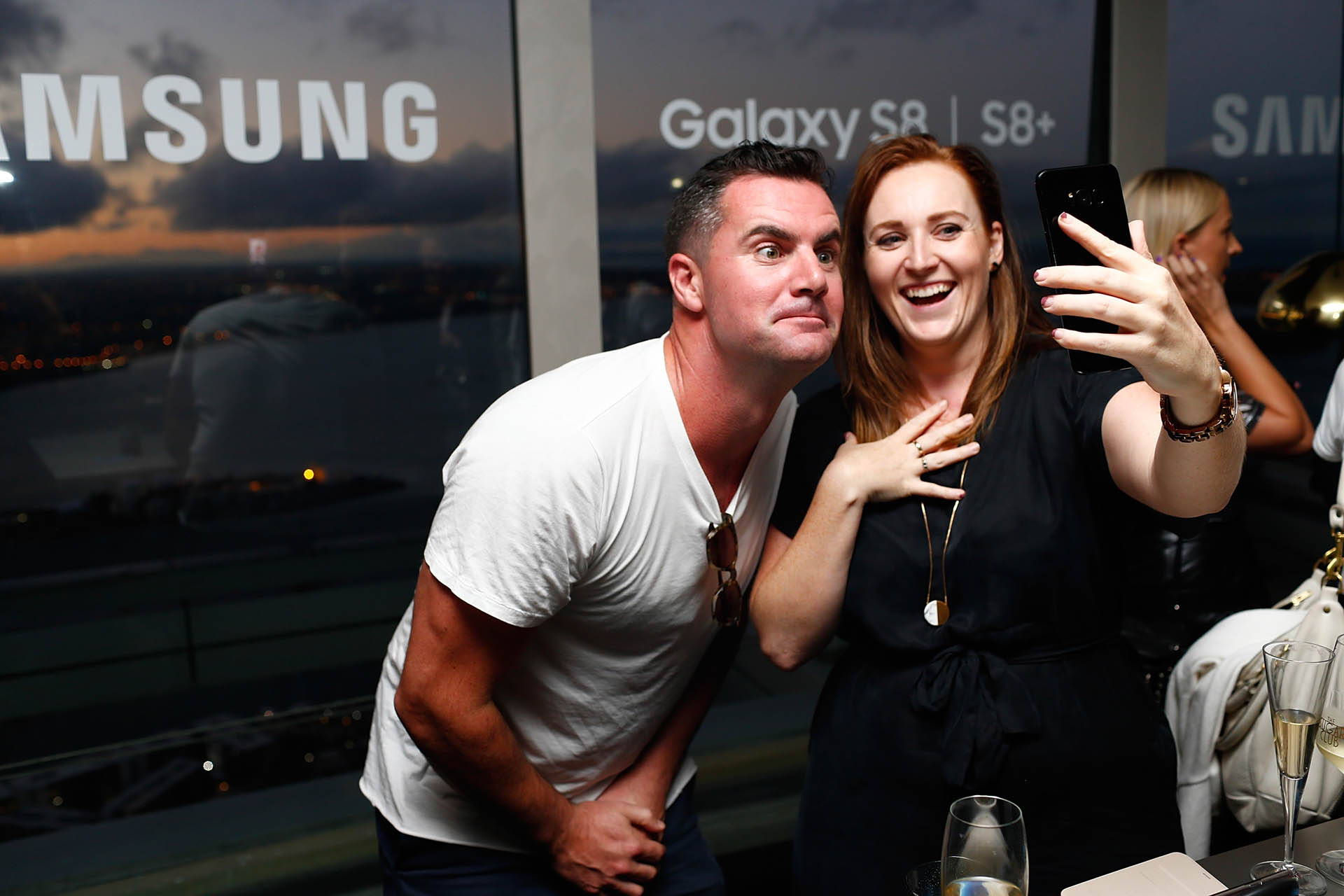 In a bold and impressive move, Samsung have removed their brand name from the front of both models and this can now be found on the rear of either handset. Further changes are to the finger print sensor, no longer being coupled with the Home Button (because there just isn't one there) and this has been placed next to the dual pixel 12MP rear camera lens.
Speaking of camera – the Snap Chatters out there will rejoice in the knowledge that those weird and wonderful decorations and additions that you can add to your Snap Chat moments come as a built-in feature within the S8's camera software and Modes. So, take a selfie of yourself in a weird facial get-up and send on to whoever you like.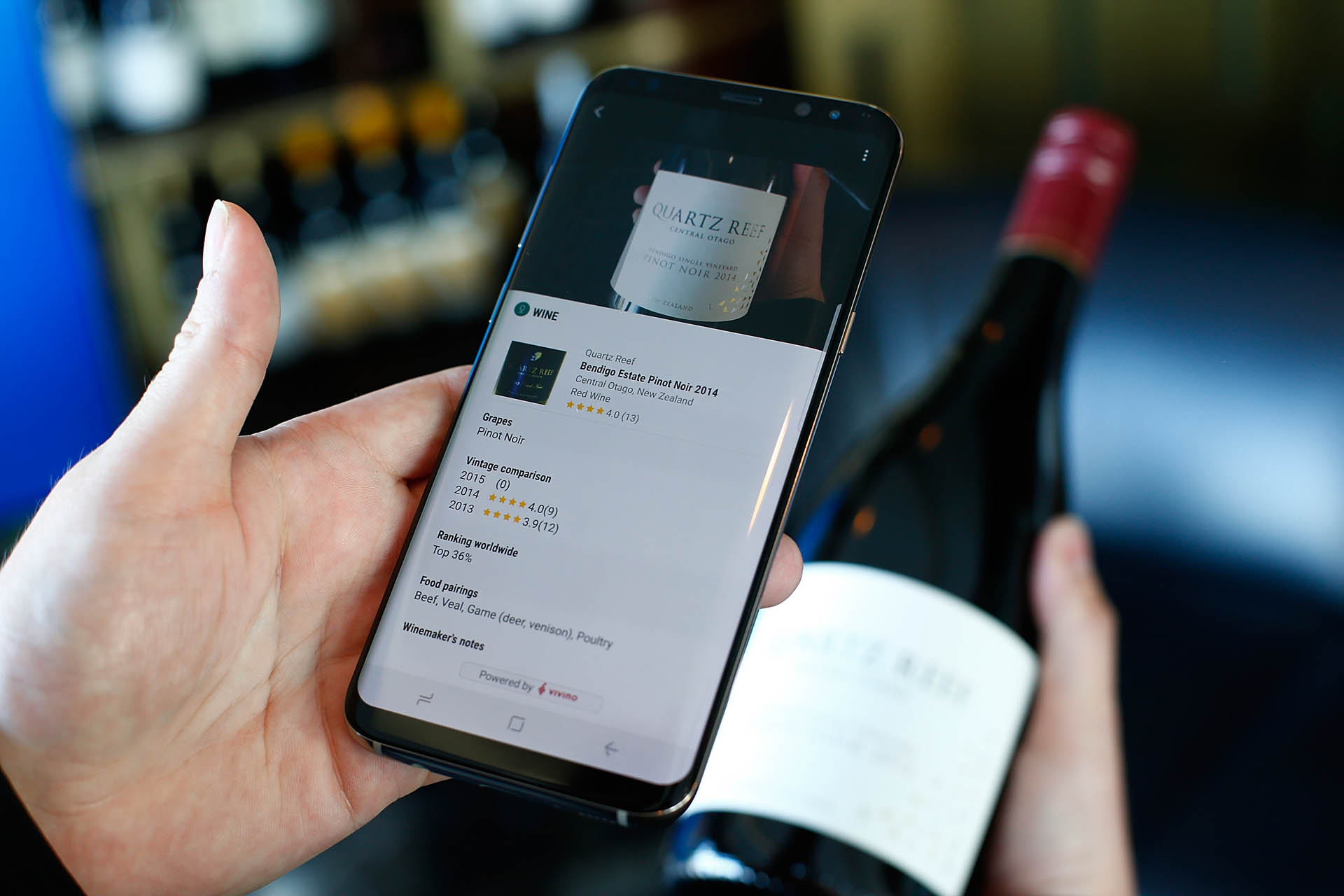 And then there's Bixby.
Bixby gives the S8 more AI intelligence than ever seen in a smart device. Ever. Yes it is a bit like S Voice and you can ask Bixby random questions, at times, getting amusing answers – but, Bixby also utilises the S8's cameras. If you take a snap shot of a store product, Bixby will find as much information on that product as it can by scouring the internet. From differing pricing, to ingredients and nutritional information (if it is a consumable), manufacturing history and, well, that list goes on.
Bixby puts the 'smart' into smartphone.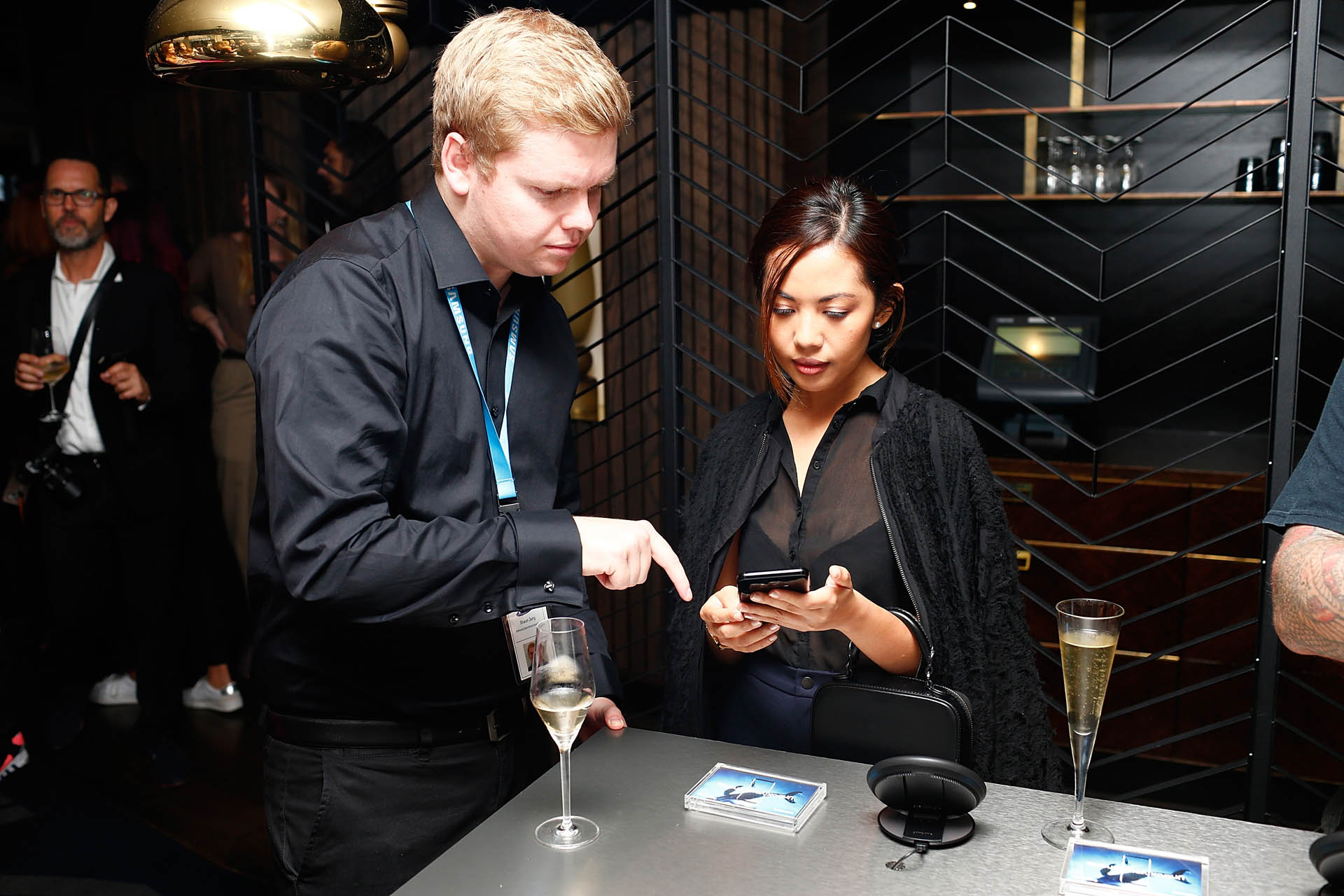 The technicians at Samsung have also thought about how their customers use their devices. MicroSD is still a feature (upto 256GB), but what impressed me was that the camera snap button (now a virtual on screen button) can be placed anywhere on the screen. This enables awkwardly taken selfies through to much easier panoramic and 360 Degree shots.
The S8 and S8+ is also designed to be a fully functional home based Android PC. Yup.
For those that go all out and buy a DeX unit, which is a cradle for your S8, this simply plugs into your monitor or TV and also has provisions for keyboard and mouse connections. Placing your S8 into this multimedia charging cradle gives you a fully functional PC, where you can use keyboard, mouse and other PC peripherals to navigate about your S8 – including games and other Apps. All of this is powered by 4GB of RAM and a Qualcomm Snapdragon 835 processor.
Smart charging is also a feature and had an overhaul, with quick charge builtin via cable or wireless and with battery charging safety in mind.
Releasing on the 5th of May 2017 the S8 and S8+ is shaping up to not only be one of the most powerful and multi-functional phones on the market, but due to it's beauty and design, one of the most coveted.
Full of splendour, extremely intelligent and yours to own real soon, get ready to Unbox Your Phone.
You can now Pre-Order Your Galaxy S8 until the 4th of May, 2017 HERE.