Codemasters has just announced that a Demolition Derby mode, a free download for GRID 2, is now available for the Xbox 360, Windows PC and from next week the PlayStation 3.
Demolition Derby mode was one of the most requested features in feedback from the GRID 2 community and updates the original mode from GRID for GRID 2 to take advantage of the game's superior graphics and damage engine. The free downloadable content includes the Jupiter Eagle Ray Mk 5 Demo Derby car with a range of stock liveries, plus the option to customise its livery, and the Detroit Demolition Derby Stadium where players can choose from two configurations of the track, each featuring a crossover jump to encourage contact. Demolition Derby mode can be enjoyed in single-player, split-screen and in up to twelve player online races.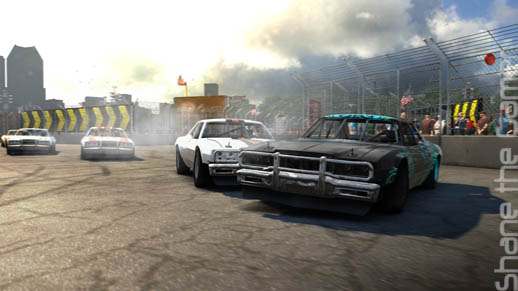 This free downloadable content, which will be available on the Xbox Live online entertainment network for Xbox 360, Steam for Windows PC and PlayStation Network, follows a recent Community patch which updated the game following consultation and feedback from GRID 2 players. The full feature list, which includes a Level cap rise to 99, a new online playlist entitled 'Hardcore', increased in-game rewards for clean racing and, for the first time in a Codemasters Racing title, Mod Support for Windows PC players, is available at www.codiesblog.com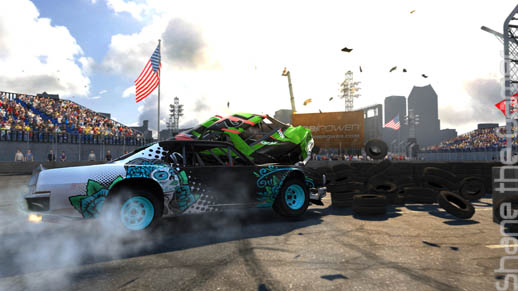 GRID 2 is fully integrated into RaceNet, Codemasters' free online community hub, which has seen over 500,000 gamers join the service since launch. RaceNet powers GRID 2's extensive and separate online multiplayer game, including delivering new weekly gameplay challenges, allowing players to compare stats, and build rivalries. Gamers can find out more and sign up for free at www.racenet.com.